19 Jun 2013
Third Posidonia Sea Tourism forum confirmed for May 2015
The third Posidonia Sea Tourism Forum will be held in May 2015 in Athens, the event's organisers confirmed today, adding that the biennial event has managed to quickly establish itself as a leading business platform for global cruising and yachting industry decision makers and governments, tourism bodies, regulators and ports & destinations from the entire Mediterranean and Black Sea region.
"We are excited with the success of this addition to our event portfolio," said Theodore Vokos, Project Director at Posidonia Exhibitions S.A., who is also the organizer of Posidonia Shipping Exhibition, the world's most prestigious trade shipping event.
Over 650 delegates and 32 exhibitors from 25 countries attended this year's Forum which was held over a two-day period at the Athens Megaron last month and organisers believe that this is just the beginning, for 2015 the bar has been set even higher.
"The quality of the Forum's keynote speakers and panelists was tremendous as they represented the world's biggest cruise and yachting operators and associations. The issues they raised and discussed were extremely topical to many direct or indirect stakeholders of the sea tourism industry in this region and this alone made for one great event that challenged, provoked and inspired," said Vokos.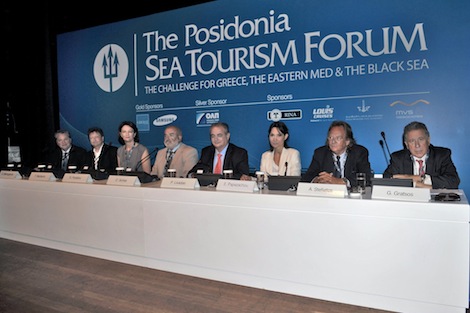 Panel speakers at the 2013 forum

All participants from both cruise and yachting sectors agreed that Greece has significant competitive advantages with regard to sea tourism, but needs to do more to overcome certain ill conceived policies and regulatory anachronisms that impede development.
According to senior speakers at the Posidonia Forum, Greece has the potential of greatly increasing its current share of a European sea tourism pie that amounts to a combined output of over 40 billion euro annually.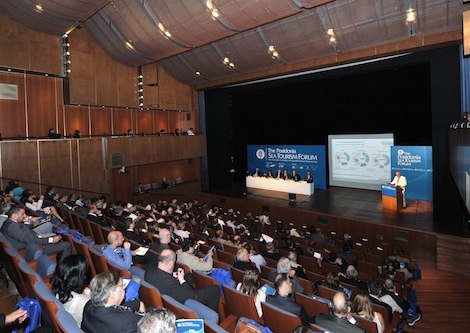 Scene from Posidonia Sea Tourism Forum 2013

Although Greece's recent efforts to improve transparency and simplify bureaucratic procedures are commendable, effective change can only happen through longer-term strategies and better coordination.
Infrastructure development and legislative reform aimed at increasing competitiveness in both cruise homeporting and yacht berthing would accelerate sea tourism development in Greece and thus helping boost the country's economic revival and fight against high unemployment.
"We believe that all who attended realized the enormous potential that Sea Tourism presents for the region and what a positive impact it can have on the region's economies. We are committed to making our next event even more thought-provoking and we are asking all stakeholders to look into the issues raised at the Forum and introduce strategies and measures to help our region reap more benefits from this lucrative sector." Vokos concluded.
The event was lauded by delegates and exhibitors as a resounding success. Significant partnerships were forged during the two days as delegates and exhibitors engaged industry executives and participated at a series of workshops and targeted meetings with the goal of finding mutual synergies.

The 2nd Posidonia Sea Tourism Forum thanks the following sponsors for their support: Gold Sponsors Greek National Tourism Organisation & Samsung Electronics Hellas, Silver Sponsor Piraeus Port Authority and Sponsors RINA, Louis Cruises, Dubai Maritime City Authority and MVS Associates.

The 2nd Posidonia Sea Tourism Forum was organised under the auspices of the Greek Ministry of Tourism, the Greek Ministry of Shipping, Maritime Affairs and the Aegean, CLIA - Europe, the Hellenic Chamber of Shipping, the Association of Greek Tourism Enterprises (SETE), the Association of Passenger Shipping Companies, the Association of Mediterranean Cruise Ports (MEDCRUISE), the Hellenic Ports' Association (ELIME), the Hellenic Professional Yacht Owners' Association, the Greek Marinas' Association, the Union of Greek Cruise Ship Owners & Associated Members, the Hellenic Association of Travel & Tourist Agencies (HATTA) and the Hellenic Yacht Brokers' Association.
Add a comment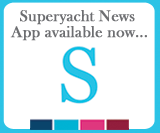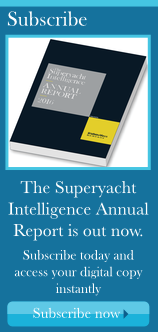 Tenders and Toys
SuperyachtIndex.com
Latest Premium Listings
Cummins Inc.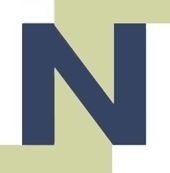 Nlightened Software Ltd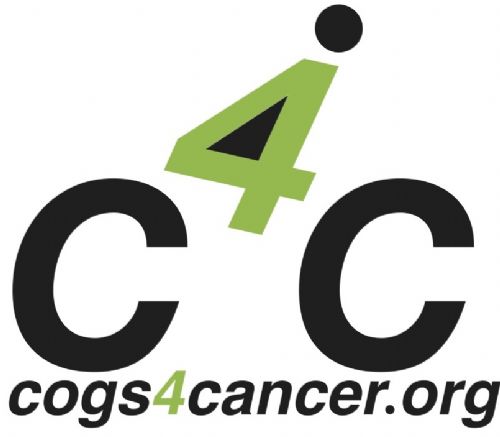 Cogs 4 Cancer
Zytexx International Ltd
Melita Marine Group
Raytheon Anschuetz
Kahlenberg Industries, Inc.
Featured Listings