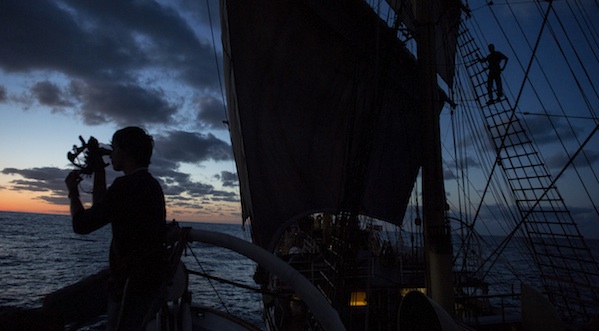 Many superyacht owners have taken their families around the world on their yachts, invariably arguing that the unique experiences and education that their children get on such trips is incomparable to any time spent on land in a classroom. The owners of
The Big Blue
were always quick to stress that their around the world trip was for their children's education.
"I think it's important for everyone to know that the reason behind a lot of this trip is experience learning for our children," Tony Mayer told
The Superyacht Owner
. "To me, as someone who didn't really like school that much, experience is the best way to learn." During the children had a teacher on board and a dedicated classroom for lessons and for Tony and Delisa Mayer, every activity they did on the trip was a learning opportunity. "When you're in a restaurant ordering scallops, you have no idea where they live, that they can swim, what their shell looks like. Our children will know that," said Tony. "I'll never forget my daughter's face scuba diving in Marlborough, trying to collect the scallops," shared Delisa. "She was throwing them up and watching them and I could see her eyes this big and I could feel her emotion. It was just so memorable."
Offering unique learning opportunities is exactly what the A+ Academy is about. While still striking a balance between your typical secondary school format – classes, social, and extracurricular activities – the A+ Academy looks to go beyond the norm. Students continue their studies, however this is interspersed with various watches on board the
Sørlandet
, including a morning, day and even overnight shift to ensure students are learning every aspect of running and maintaining a ship. Not only are they acquiring hands on yachting experience, there are also 20 global destinations where students are able to pull into port and learn hands on experience in different cultures. From inter-tidal environmental studies in the Amazon delta and anthropological studies on Easter Island, to diving on the Great Barrier Reef and engaging in political conversations in China and Colombia, students are able to take their classroom out into the world and learn in a truly unique environment.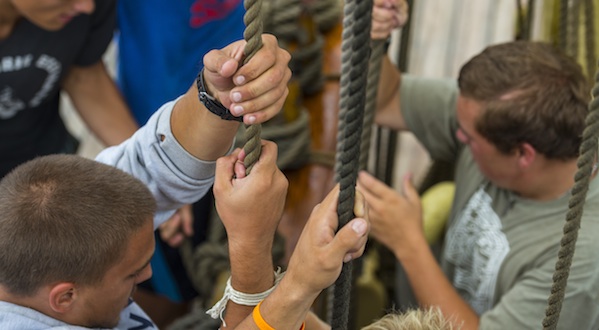 "The academic offerings are top notch and the results are beyond comparison," Laura Franks, the current Assistant Head of School at A+ Academy tells
The Superyacht Owner
. "Where else can you meet classmates from more than 20 countries and wake up every morning in a a different part of the world?"
Aimed at university-bound students, the curriculum on offer is rigorous, especially once paired with the crewing duties students are responsible for. However, speaking with Bryn Davies, an alumnae from 2011 she has absolutely no regrets during her time on board. "This experience was incredible and I feel as though my parents have given me a gift of a lifetime," she says. "I have a good handle on who I am, and what I want and value in life. I am finishing my fourth year at university, and remain in daily contact with friends that I made on board."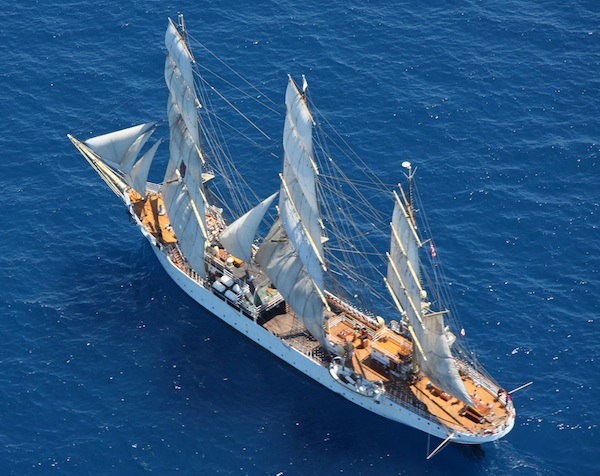 While not the first tall ship to offer experiences of life at sea, it is an interesting trend that is growing among the youth of today. Looking to better prepare students for the real world and offer different experiences ahead of buckling down into their university years and the sometimes harsh reality of the 'real world' that follows, such programmes can create new dynamics and teach students something new about themselves. "At first students are a little confused by the experience," says Captain Sune Blinkenberg. "But life on board a moving vessel does not given them many moments to think about what is happening: sails need to be taken in, dolphins are jumping at the bow and food needs to be cooked".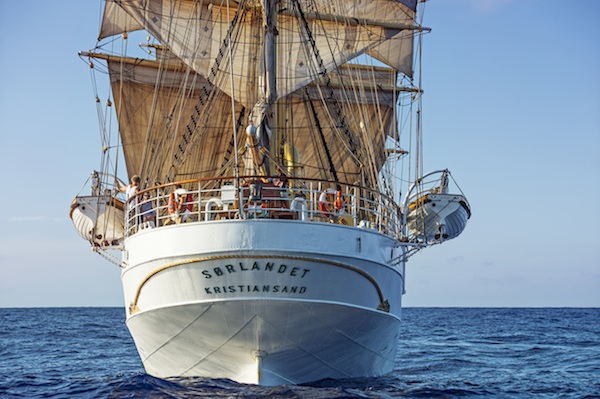 Maintaining a demanding schedule of chores on top of their schooling means pupils learn to organise their time accordingly. "I've had many conversations with parents who all say the same - 'we said goodbye to a teenager and got an adult back'" which is encouraging to those spending the time and money to get their kids a place on board," says Blinkenberg. "While those attending are often thrilled with the opportunity". As Davies concludes, "great experiences, great friends, great teachers and great results. I would do it all over in a heartbeat".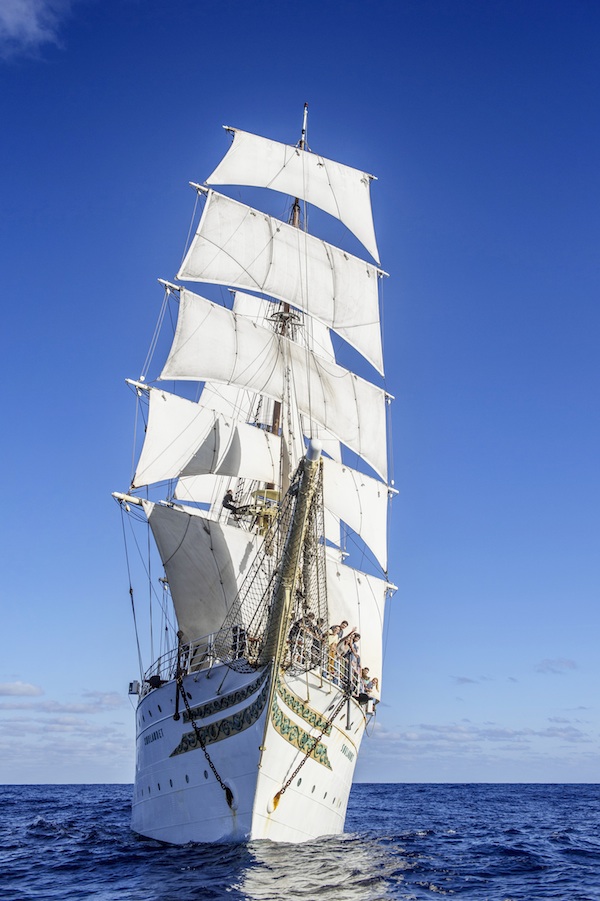 For a detailed itinerary on the ship's stops, please visit their website
here
. To read an interview with the Mayer children about their experiences on
The Big Blue
, click
here
. The full feature with the owners of
The Big Blue
is in Issue 13, which subscribers can read
here
.
---
If you like reading our Editors' premium quality journalism on SuperyachtNews.com, you'll love their amazing and insightful opinions and comments in The Superyacht Report. If you've never read it, click here to request a sample copy - it's 'A Report Worth Reading'. If you know how good it is, click here to subscribe - it's 'A Report Worth Paying For'.