23 Feb 2015
'2014 was hard work with few commitments, but 2015 promising' says Joost Goverts of N&J
Following what he describes as a "long, hard year with few commitments", Joost Goverts, director and broker at
Northrop & Johnson Palma
seems much more hopeful for the year ahead. "I think it's dangerous to look further forward than May or June this year, given various global markets' instability, but the end of 2014 was much more positive, with three deals teed up for this year so far".
An experienced yachtsmen, Goverts said the new owner of
Mirabella I
took the leap into the larger size bracket when he purchased her. "He's had somewhat smaller yachts, but was attracted by the vast amount of space, strong construction and had an attraction to possibly placing her on the charter market at some point. His main drive however was to be able to enjoy family trips in great comfort".
The week running 18 – 23 February saw five sales completed, three new central agencies announced, seven price reductions made and one yacht donated to the International Seakeepers Society.
Superyacht Sales
The largest yacht sold this week was through
Worth Avenue Yachts
and Allenby & Associates, with 2009 Christensen-built 43m
La Sirena,
priced at $8,995,000, with
Allied Marine
representing the broker in the transaction.
Dennis Frederiksen at
Fraser Yachts
, alongside Neo Yachting, have sold 2009 Princess-built 29.64m
Alexandra V
, on the market at €3,800,000 with Worth Avenue Yachts introducing the buyer in the deal.
Joost Goverts of Northrop & Johnson has sold 1992 Concorde-built 40m
Mirabella I
. She was on the market for €2,195,000 with Polaris Yachting bringing the buyer.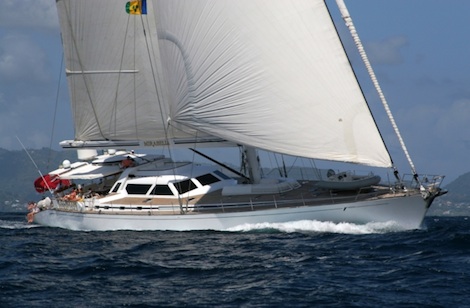 Mirabella I

Harry Bristow-Holmes of
Sunseeker London
has sold 2009 Sunseeker-built 34m
Frivolous,
with Matthew Albert at
YPI
bringing the buyer at an asking price of €4,995,000.
The final sale this week is from Worth Avenue Yachts again with 2006 Westport-built 34.14m
Domino
, listed at $5,995,000, with the buyer coming from MacGregor Yachts.
New Central Agencies
Central agencies came down to a more normal three, following last week's 12.
The largest new listing this week was the 1995 HYS conversion of
Dr. No
, listed for sale and now with
International Yacht Collection
, Sea Independent and HYS Yachts at $3,900,000.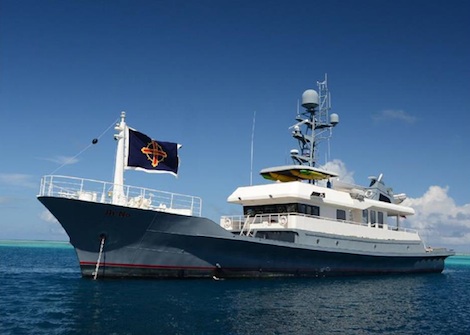 Dr. No

Camper & Nicholsons International
have placed their new listing, 2009 Performance Yachts-built 32m
Liara
, on the market for €5,495,000.
The final new listing is another one from IYC with Kevin Bonnie now the sole agent for 2008 Sunseeker-built 33.91m
Jiva
, on the market for €4,495,000.

Price Reductions
Price reductions were halved to seven, following last week's 14. The following yachts are still on the market looking for buyers:
The largest yacht to be reduced this week was 2005 Overmarine-built
Incognito
. Completed in 2005, she is now on the market at $9,500,000 with
Moran Yacht & Ship
.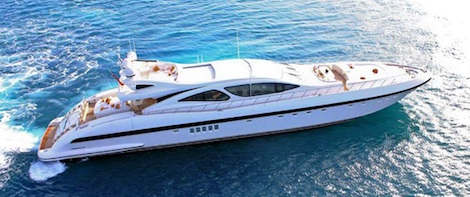 Incognito

Kit Denison of
Denison Yacht Sales
has reduced 1986 Denison-built 36m
News
, now on the market for $1,495,000.
Two reductions form Fraser Yachts this week: Dennis Frederiksen has lowered the asking price of 2011 Peri Yachts-built 37.75m
Hakuna Matata
, to €6,500,000; and Michael Selter has reduced 1998 Sovereign- built 35.05m
Golden Boy II
to $2,850,000.
Kurt Bosshardt of
Merle Wood & Associates
has reduced 1993 CBI Navi-built 35m
Aquarius
to $4,995,000.
Another reduction form Moran Yacht & Ship this week with 2008 Palmer Johnson-built 36.58m
Vitamin
on the market now for €8,000,000.
The final reduction this week is from Kevin Merrigan and Wes Sanford of
Northrop & Johnson
with 2003's JFA build, 37.18m
Zeepaard
now priced at $11,900,000.
Other News
Bruce Leffers of Northrop & Johnson has announced that 1980 Feadship De Vries-built 39.9m
Seagull of Cayman
has been donated to the International Seakeepers Society and will be available to charter with purchase-to-own options.
Please send all brokerage news to
newsdesk@thesuperyachtgroup.com
To receive breaking news notifications,
d
ownload our free app
.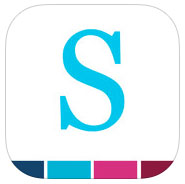 Add a comment
Other Fleet News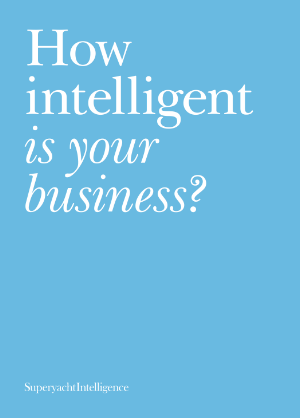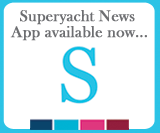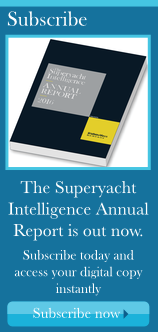 Tenders and Toys
SuperyachtIndex.com
Latest Premium Listings
Cummins Inc.
Fraser Yachts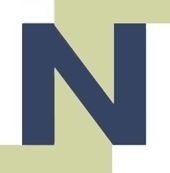 Nlightened Software Ltd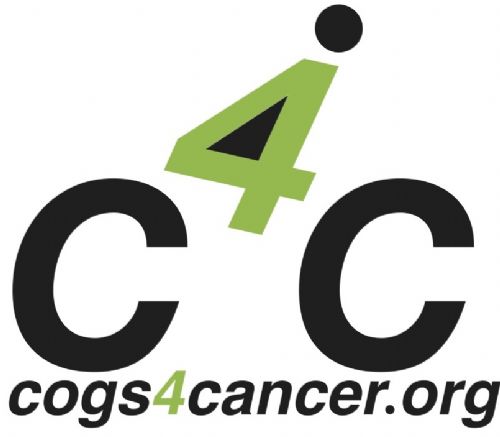 Cogs 4 Cancer
Zytexx International Ltd
Melita Marine Group
Raytheon Anschuetz
Featured Listings