27 May 2014
Sailing yachts top this week
With the summer months coming into full swing now, the sales market has shown little signs of slowing down. Following consistent sales week on week, the close of Q2 is looking positive with many brokers recently commenting to SuperyachtNews.com on the various reasons for this success. For the majority, it is finally seeing a return to appropriate market pricing for today's clients (and not the pre-2008 dynamic). While for others, it's a matter of the over-saturated market of years gone by finally evening out. Time will tell if the 2014 summer season will see a similar spike in activity to last year and SuperyachtNews.com will be on hand to keep you informed.
The week running 20 - 27 May saw five sales completed, two new central agencies announced, 10 price reductions made and one price increase.
Superyacht Sales
The largest sale this week was through Michael Rafferty and Andrew LeBuhn at
Camper & Nicholsons International
with 45.7m
Hilarium
. Completed in 1991 at Feadship, she was priced at $9,650,000 with Expedition Yachts representing the buyer.
Alex Busher of
Edmiston
has sold 1997 Royal Huisman built 40.68m
William Tai
. She was priced at €6,900,000, with Camper & Nicholsons International introducing the buyer in the transaction.
William Tai was sold this week

Neal Esterly of
Fraser Yachts
has announced the sale of 33.83m
Crystal
. Completed by Deep Sea Marine in 1987 and refit in 2006, she was priced at $2,500,000 with in house representation for the buyer.
Wes Sanford of
Northrop & Johnson
, with Whit Kirtland of
Bradford Marine Yacht Sales
have sold 39.6m
Tranquility
. She was built in 1995 by Hatteras, with
International Yacht Collection
introducing the buyer at an asking price of $4,390,000.
Destiny build from 2001, 29.87m
Crowned Eagle
was listed privately at an undisclosed price with Camper & Nicholsons International bringing the buyer and closing the deal.

New Central Agencies
There were two new CAs announced this week, slightly down from last week's five. The new listings had a total combined length of 79.4m, with their combined asking prices totalling €11,250,000 ($15,381,206).
The largest new CA announced this week was through Steen Christensen of Camper & Nicholsons International with 2001 Jongert built 42m
Passe Partout
, for sale at €5,750,000.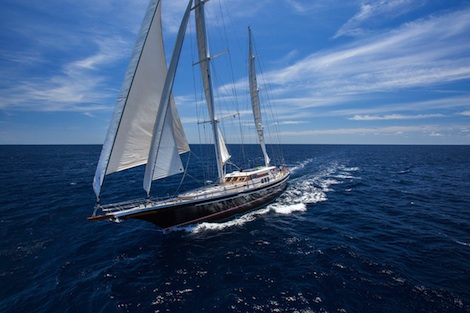 Passe Partout

The other new listing this week is from
Moran Yacht & Ship
with 2005 Astondoa built 37.4m
St Vitamin
, on the market at €5,500,000.

Price Reductions
Price reductions rose back up to 10 this week from last week's eight. The following yachts are still on the market and looking for a buyer:
The largest yacht to be reduced this week was through
Burgess
and Kevin Merrigan of Northrop & Johnson with 2010 Royal Huisman built 57.49m
Twizzle
, now priced at €52,500,000.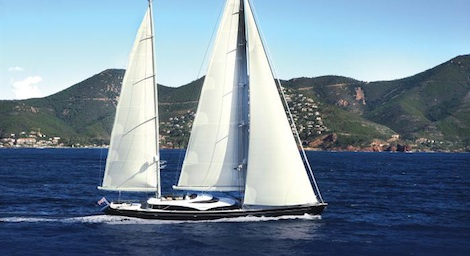 Twizzle was reduced this week

Another reduction from Burgess this week, along with Josh Gulbranson of Fraser Yachts with 2006 Hike Metal Products & Ship Building completed 43m
Copasetic
, priced at $15,900,000.
Dahm International
has reduced 2004 Jongert built 41.6m
Infatuation
to €4,500,000.
Two reductions from International Yacht Collection this week: Frank Grzeszczak and Frank Grzeszczak Jr. are joined by Merle A. Wood and Christian Bakewell at
Merle Wood & Associates
in the reduction of 1996 Delta Marine built 46m
D'Natalin
, to $6,600,000; while Bill Sanderson has announced the new price of 1991 Windship Yachts built 32m
Miniskirt
, at $5,250,000.
Moran Yacht & Ship have reduced 1989 Broward built 32.3m
Rio
to $999,000.
Eric Trupheme of
Ocean Independence
has reduced 2005 ISA built 47m
Olah
to €11,800,000.
Christopher Cook of
United Yacht Sales
has announced the new price for 1962 Benetti built 29.8m
Fantastique
, at $649,500.
Van der Vliet
have reduced 1985 De Vries Lentsch 3000 built 30.33m
Wizard
, to €1,470,000.
The final reduction this week is from
YachtZoo
with 1991 Broward built 33.53m
Island Time
, now priced at $1,525,000.
Other News
Georges Bourgoigne of Fraser Yachts has announced that following new sails and other improvement works, the asking price of 2007 Southern Wind built 30.4m
Rapture
, has increased slightly to €4,750,000.
Please send all brokerage news to
newsdesk@thesuperyachtgroup.com
To receive breaking news notifications,
d
ownload our free app
.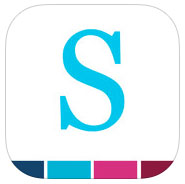 Add a comment
Other Fleet News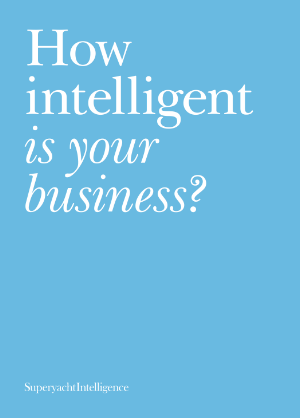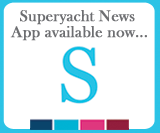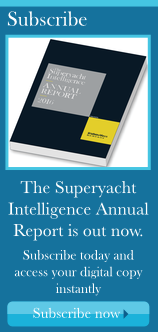 Tenders and Toys
SuperyachtIndex.com
Latest Premium Listings
Cummins Inc.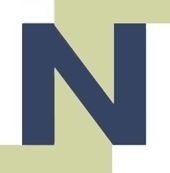 Nlightened Software Ltd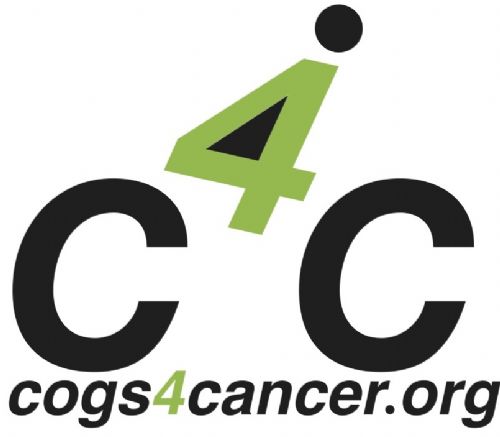 Cogs 4 Cancer
Zytexx International Ltd
Melita Marine Group
Raytheon Anschuetz
Kahlenberg Industries, Inc.
Featured Listings