24 Sep 2013
'Find a yacht that captures your imagination' says Vassilis Fotilas of Fraser
As Monaco Yacht Show opens its doors tomorrow morning, brokers share a renewed optimism for this year's show. Vassilis Fotilas, broker at
Fraser Yachts
said recently "we see there is and has been a steady demand for 40m – 50m tri-deck motoryachts by pedigree shipyards, as well as for larger units. Although it remains a buyer's market and there are still many yachts for sale, a closer look reveals less and less interesting opportunities". Fotilas continues "we feel the balance is shifting somewhat and continue to encourage buyers that although a good deal is important, finding a yacht that suits their needs and captures their imagination must remain the determining factor".
Speaking about the recent sale of 44.2m
JL Seagull
, Fotilas says "it is always a pleasure to work with professional and committed crew, surveyors and yachts brokers. Thank you to all of them and to the buyers and sellers of course, for their trust."
The week running 17 – 23 September saw four sales completed, 10 new central agencies announced, and 11 price reductions made.

Superyacht Sales
The largest sale completed this week was 44.2m
JL Seagull
. Completed in 2002 by Benetti and refit in 2011, she was listed through Wes Sanford and Kevin Merrigan of
Northrop & Johnson
and Vassilas Fotilas of Fraser Yachts as mentioned above, with
Burgess
representing the buyer at an asking price of €9,900,000.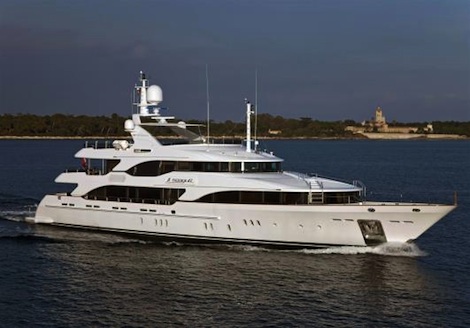 JL Seagull was sold this week

Mark Elliott of
International Yacht Collection
and
Cambridge Yachts
have sold 36.58m
First Draw
. Completed by Christensen in 1995 and refit last year, she was listed at $7,490,000, with Bob Cury of
RJC
representing the buyer.
Another sale from Wes Sanford at Northrop & Johnson this week with 2003 Derecktor-Goetz built 32.6m
Starlight
, with an asking price of $4,995,000.
The final sale this week comes from Marco Vandoni at
Ocean Independence
with 2003 Proteksan Turquoise built 39.4m
Sea D
, listed at $9,900,000.

New Central Agencies
There were 10 new CAs announced this week, decreasing from the 17 announced last week. The new listings had a total combined length of 405.58m, with their combined asking prices totalling €89,479,717 ($120,837,106).
The largest new CA announced this week was 2007 Austal Ships built 58.9m
Idol
. Currently listed through Merle A. Wood of
Merle Wood & Associates
and Fraser Yachts, she has an asking price of €25,000,000.
Thom Conboy of
BYS
has listed 37m 2005 Heesen built
Heesen 37m
on the market at €10,900,000.
Kent Chamberlain of
Chamberlain Yachts
has listed 31.08m 2003 PR Marine built
Premium
for sale at $2,950,000.
Luc Khaldoun at
Edmiston
is the new agent for 33.2m 2007 Cyrus built
Perla Nero
, on the market at €4,900,000.
New listing Perla Nero

Two new listings from International Yacht Collection this week: Kevin Bonnie has listed 2007 Palmer Johnson built 45.7m
O'Khalila
for sale at €9,500,000; and Ron Morgenstein has listed 30.2m 2005 Hargrave built
Da Bubba
, on the market at $3,595,000.
Three new listings from Ocean Independence this week: Yannis Mitsopoulos and Toby Maclaurin are the new agents for the Mega Technica new build
50m Explorer Project
, currently listed at €4,400,000; Marco Vandoni has listed 45m
Prometej
, completed by Galatz Cant Santiebul in 1956 and refit in 2005, for sale at $10,500,000; and Mike White, along with Maclaurin have listed 2011 New Zealand Yachts built 35m
Spirit
for sale at $7,495,000.
The final new listing this week comes from
Y.CO
with 2002 Feadship built 40m
Seaflower
, on the market at €16,500,000.
Price Reductions
Price reductions rose back up this week with 10 announced, compared with the four reductions from last week. The following yachts are still on the market and looking for buyers:
The largest yacht to be reduced this week was 64m 2003 Perini Navi built
Felicita West
. On the market with Kevin Merrigan at Northrop & Johnson, she has had a currency change and is now for sale at $25,000,000.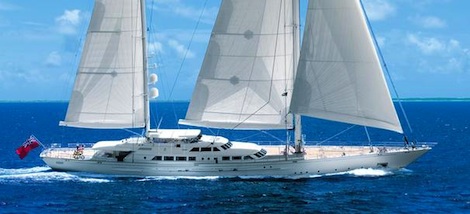 Felicita West recently had a currency change

Jean-Marie Recamier at
Camper & Nicholsons
and Mikhail Zhitnikov at
MZ Yachts
have reduced 2005 Pershing built 35.37m
Mistral 55
, to €4,500,000.
Two new reductions from
Denison Yacht Sales
: Bob Crow has listed 2002 NorthStar Yachts built 30.2m
Besame
for sale at $4,250,000; and David Johnson has listed 1993 Knight & Carver built 29.56m
Golden Osprey
for sale at $2,700,000.
Toby Walker at
Dubois Yachts
has reduced 2013 Oyster Marine built 38m
Twilight
to €15,900,000.
Kevin Bonnie at International Yacht Collection and Merle Wood & Associates have reduced 2004 35.3m Azimut built
La Dea
, to €3,750,000.
Moran Yacht & Ship
have reduced 2010 Palmer Johnson built 45.7m
Vantage
, to $22,500,000.
Another reduction from Northrop & Johnson with Wes Sanford, along with Whit Kirtland from
Bradford Marine Yacht Sales
have reduced 39.6m 1995 Hatteras built
Tranquility
, to $4,390,000.
The final three reductions this week come from Ocean Independence: Axel Douque has announced the new asking price of 45.7m 1999 Heesen built
Sea Dweller
is €9,950,000; Marc Haendle has reduced 31.12m Van Dam Nordia build from 2005,
Psyrax
, to €2,950,000; and Eric Trupheme has now listed 2008 Leopard Yachts built 31m
Alisios T
, for sale at €3,850,000.
The team is looking forward to seeing everyone at this year's Monaco Yacht Show. Should you wish to speak to a member of the team, please stop by our stand at QE9.
Please send all brokerage news to newsdesk@thesuperyachtgroup.com
Add a comment
Other Fleet News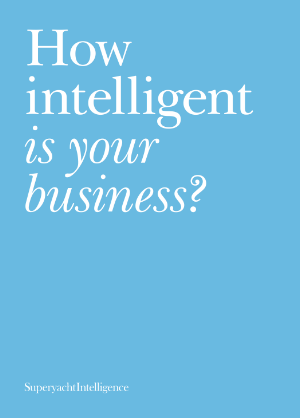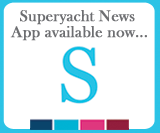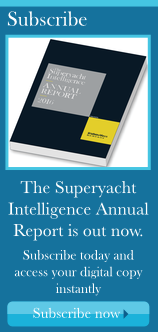 Tenders and Toys
SuperyachtIndex.com
Latest Premium Listings
Cummins Inc.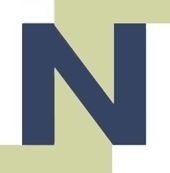 Nlightened Software Ltd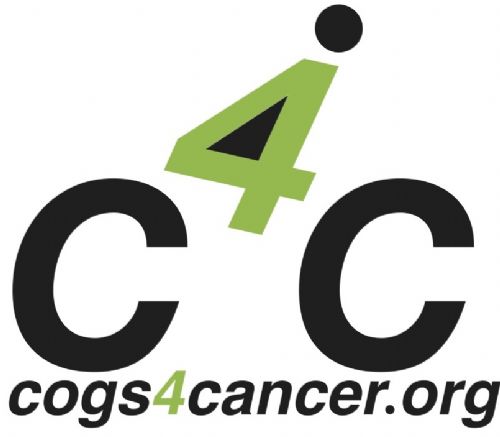 Cogs 4 Cancer
Zytexx International Ltd
Melita Marine Group
Raytheon Anschuetz
Kahlenberg Industries, Inc.
Featured Listings