19 Aug 2012
Week in Superyacht Brokerage: quiet week with just one sale
The week dating August 14-20 was quiet for sales, with just 24.38m
Game Time
sold. Numbers of price reductions remained generally in line with previous weeks, whilst numbers of new CA's fell.
Superyacht Sales

Just one superyacht sale was announced this week: the 24.38m Game Time, built by Hatteras in 2007. Listed by Raymond Young at RJC Yacht Sales, she had an asking price of $3,500,000.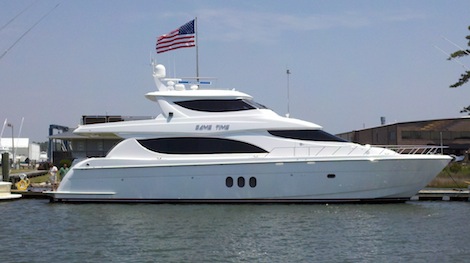 Game Time, built by Hatteras, was the only sale of the week

New Central Agencies
The week registered eight new central agencies, down from 15 the previous week.
Camper & Nicholsons recorded three new CA's. Jeremy Comport listed 36.9m S/Y Joseph Conrad, built in 1916 and with an asking price of €1.25million and also 47m Imagination, built by Benetti in 2010 which is asking €22million. Gaston Lees-Buckley announced the CA of another Benetti, the 43.6m Smile, built in 2006 and asking €9.9million.
Burgess announced the CA of 60m Cloud 9, built by CMN in 2009. She has an asking price of €45million.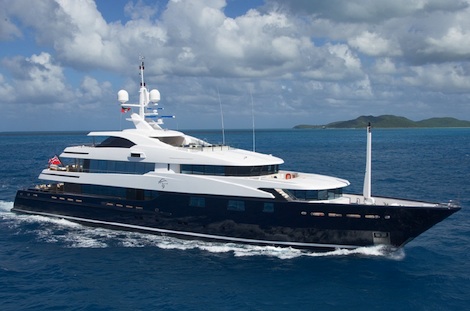 Built by CMN in 2009 60m Cloud 9 has been listed for sale by Burgess

Drettmann Brokerage listed a 31.4m Cheoy Lee Global Explorer 103, built in 2003, for sale at a price of €1.59million.
International Yacht Collection (IYC) listed 34.1m Never Enough, built by Broward in 1983. Being marketed by Chany Sabates III and Roy Sea, her asking price is $1.55million.
35.05m Miracle, built by Kha Shing in 2000, is the joint listing of Chris Collins at Kardinal and Thom Conboy at Merle Wood & Associates, and is asking $3.95million.
And finally, the third new Benetti listing of the week, 61m Diamonds Are Forever, recently built in 2011, was listed jointly by Peter Thompson and Michael White at Ocean Independence and Noell Vawter and Michael Mahan at Worth Avenue Yachts. Her asking price is $63million.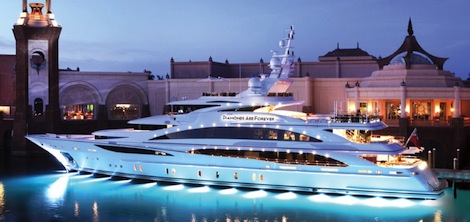 Only launched in 2011 61m Diamonds Are Forever is for sale with Ocean Independence and Worth Avenue Yachts
Price Reductions
The week saw 13 price reductions, one down on the week just gone, totalling some $13.6million worth of value knocked off asking prices. The biggest reduction was to 49.6m Wheels, built by Trinity Yachts in 2009 and listed by IYC, which saw $3.25million reduced from her asking price to give her a new price of $28.75million.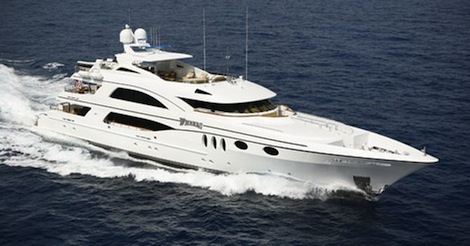 Built by Trinity Yachts, Wheels has had a $3.25million price reduction

Merle Wood & Associates announced two price reductions: Intermarine Savannah's 36m 1998 Lady A was reduced by $1million to $2.9million; and 29m Vakomaano, built in 2003 by Custom Hunt New England Boat Works, was reduced by $350,000 to a new price of $2.4million.
Two price reductions came in from Wes Sanford at Northrop & Johnson: Mangusta's 28m 2005 My Kampai was reduced by 100,000 to a new price of $3.6million; and MCP Yachts' 29.87m 2007 Eagles's Nest, which is lying in Fort Lauderdale, was reduced by $1million to a price of $4.995million.
A pair of price reductions from Yachtzoo as well: Norship's 38.4m 1995 Impulsive was reduced by a notable $2million to give her a new price of $4.995million; the 38.28m 2010 built Northcoast 125, jointly listed with Bradford Marine Sales, has also been reduced by $2million to give her a price of $13.499million.
The Northcoast 125 had a significant price reduction of $2million

Bernard Gallay Yacht Brokerage announced a price reduction of $1.2million to 33m Amnesia, built in 1990 by Veb J. Warnke, giving her a new asking price of just $700,000.
Dbeere Yachts announced a €1.25million reduction to Sunseeker's 39.12m 2010 Le Volpi, making her new price €9.995million.
At Fraser Yachts Scott French announced a $400,000 reduction to 43.3m Princess Sarah, built by Richmond Yachts in 2007, bringing her new price to $17.5million.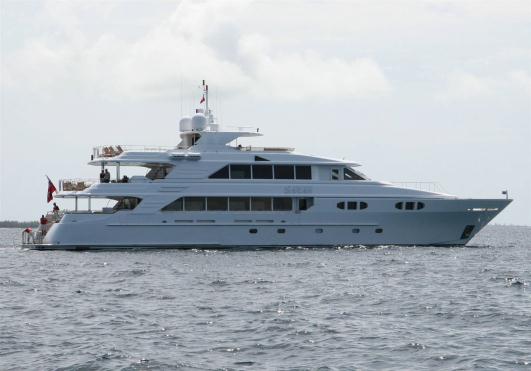 Princess Sarah, listed with Fraser Yachts, has a new asking price of $17.5million

Listed by Luke Brown Yachts, Citadel Yachts 28m 2010 Miss Lisa has undergone a price reduction of $1.8million to give her a new price of $11.75million.
26m Ladyar B, built by Codecasa in 1984, and listed by Peter Hurzeler and Axel Douque at Ocean Independence, is back on the market and has changed currencies and is now listed at €1.2million, down from $2.2million .
Last but not least, OceanStyle announced that Benita Blue, built by Evolution Yachts in 2005, has had a £245,000 reduction, and is now asking £2.75million.
Please send any brokerage news to newsdesk@superyachtreport.com
Add a comment
Other Fleet News

Superyacht Intelligence Data
SuperyachtIndex.com
Latest Premium Listings
Naiad Dynamics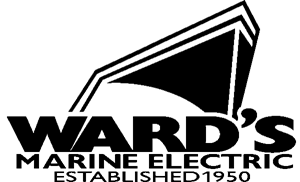 Wards Marine Electric

BachmannHR Group Ltd
Camper & Nicholsons Marinas Ltd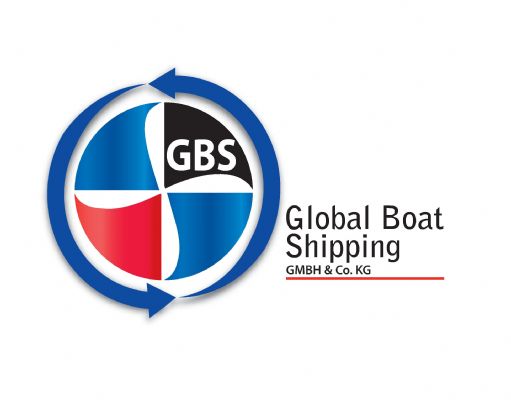 Global Boat Shipping GmbH & Co. KG
GINNACLE TEAK IMPORT EXPORT PTE LTD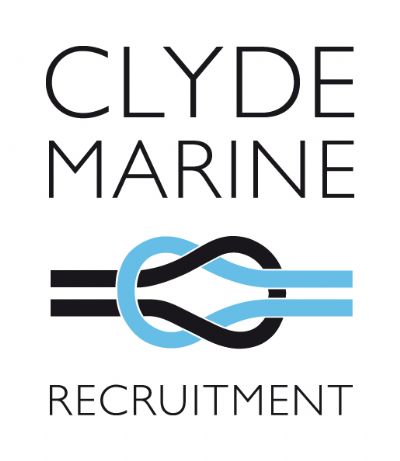 Clyde Marine Recruitment
Featured Listings