30 Jul 2012
Week in Superyacht Brokerage: five superyachts sold
The week dating 24-30 July 2012 saw an improvement in brokerage activity from the previous week, with two additional superyacht sales, the same number of new central agencies, and two fewer price reductions. This week American shipyard Broward confirmed two sales of 41m new build motoryachts, a 139m superyacht has joined the sales fleet, and a $4 million reduction has been announced.

Superyacht Sales
This week saw five superyacht sales – three more than the previous week – three of which were sales of new builds. The largest second-hand superyacht to be sold this
week – and the larger than both new builds sold – was Feadship's 46m motoryacht The Highlander
. The 1985 superyacht joined the market in May 2011 with
Bradford Marine Yacht Sales
who has now sold the yacht, with an asking price of $4.99 million at the time of sale.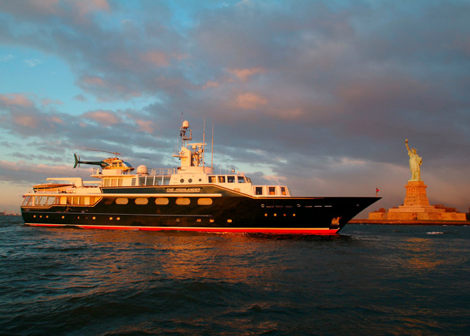 Feadship's 46m The Highlander was the largest superyacht sold this week

Also sold this week was Ferretti's 27m 2008 motoryacht
Juna
, sold by
Ocean Independence
and
Woods & Associates
, with an asking price of €3.2 million at the time of sale.
New builds continued to see sales success this week. As SuperyachtNews.com reported last week, Fort Lauderdale-based shipyard
Broward
signed contracts for two 41m motoryachts, one for delivery in 2014, and the other in 2015, whilst Italian shipyard
Cantiere Delle Marche
signed a contract for a 26m Nauta Air motoryacht, due for delivery in 18 months.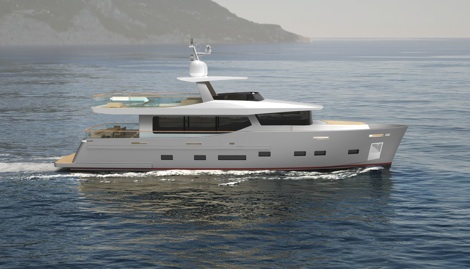 Cantiere Delle Marche's contract for a 26m Nauta Air was one of three new build sales this week

New Central Agencies
This week saw nine new central agencies, the same number as last week, all of which were motoryachts whose asking prices amounted to a significant €262,101,557. The largest new central agency of the week is confidential, however the second-largest superyacht in this category this week was Feadship's 38m
Monaco
. Built in 1981, the motoryacht is now for sale with
Polaris Yachting
and is asking €5.25 million after a €250,000 reduction. The brokerage house also told SuperyachtNews.com it has been appointed central agent for the sale of Sunseeker's 25m
Bootlegger
.

SuperYachtsMonaco
this week also announced it would handle the sale of Sunseeker's 37m 2009
Nina
, asking £7.95 million.
Fraser Yachts
announced three new central agencies this week: Benetti Sail Division's 32.4m
BSD 105 RS
(a joint listing with
Camper & Nicholsons
) due for delivery in 2013 and asking €6.7 million, Italcraft's 31m 2007
Celeste
(a joint listing with
Torrance Yachts
) asking €2.95 million, and Hatteras' 26m 2003
Migration
, asking $3.6 million.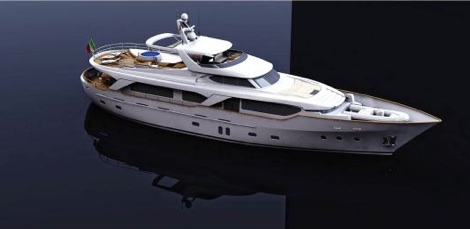 The continue with the brokerage market's new-build focus, Fraser Yachts and Camper & Nicholsons were appointed joint central agents for Benetti Sail Division's BSD 105 RS

Camper & Nicholsons announced three new central agencies this week: the above-mentioned joint listing with Fraser Yachts of
BSD 105 RS
, Camper & Nicholsons' 30m 1967
Lamadine
, asking €2.15 million, and Ferretti's 25.3m 2003
Sea View
, asking €3.7 million.
Price Reductions
This week saw eight price reductions on six motoryachts and two sailing yachts, two fewer than last week, which totalled €5,618,527. This week the length of yachts reduced correlated with the price of the reduction, with the largest reduction of the week falling upon the largest yacht, Sterling's 47m
Triumphant Lady
.
Northrop & Johnson
reduced the 1985 motoryacht by $4 million to $8.9 million. The brokerage house also reduced another of its listings this week, Valdettaro's 34m 1994 sailing yacht
Titan XIV
(refit in 2004), down by $700,000 to $2.9 million.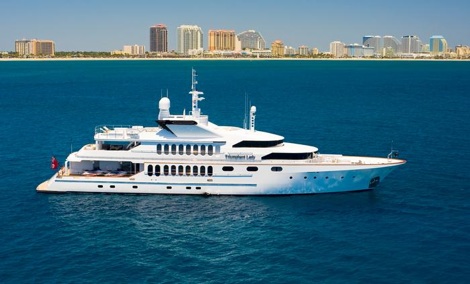 Triumphant Lady's $4 million reduction was the largest reduction this week

Other than the reduction on
Triumphant Lady
, all respective reductions fell below €540,000.
Yachtzoo
reduced its listing of Westport's 39.6m 2009 motoryacht
Mustang Sally
by $650,000 to $16.95 million, whilst Polaris Yachting reduced its above-mentioned new listing
Monaco
by €250,000 to €5.25 million.
Fraser Yachts' activity continued in this sector of brokerage, as the brokerage house announced two reductions on its central listings. Benetti's 35m 2000 motoryacht
Aminah
(refit in 2010) was reduced by €450,000 to €6.75 million, and Nautor Swan's 34.3m 2000 sailing yacht
Mystery
(refit in 2008) has been reduced by €550,000 to €5.85 million.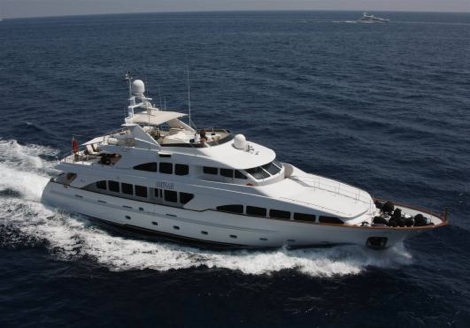 Benetti's 35m Aminah was one of four 35m or larger superyachts reduced this week

Elsewhere, Camper & Nicholsons announced a reduction on Moonen's 26m 1992 motoryacht
La Dolce Vita
(refit earlier this year), asking €1.49 million, whilst
Burger Yacht Sales
announced a $300,000 reduction on Burger's 27.7m 1994 motoryacht
Current Issue
, now asking $2.995 million.
Add a comment
Other Fleet News

Superyacht Intelligence Data
SuperyachtIndex.com
Latest Premium Listings

BachmannHR Group Ltd
Camper & Nicholsons Marinas Ltd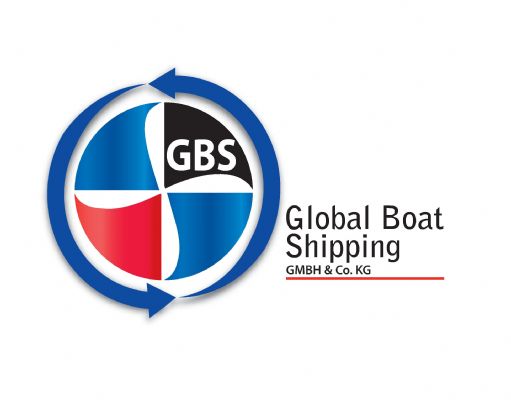 Global Boat Shipping GmbH & Co. KG
GINNACLE TEAK IMPORT EXPORT PTE LTD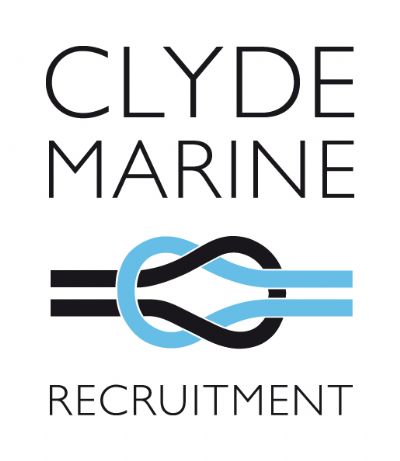 Clyde Marine Recruitment

OR Technology (Oehm und Rehbein)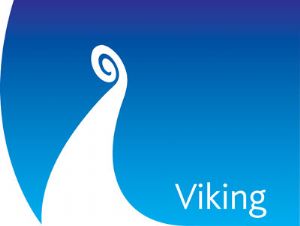 Viking Recruitment
Featured Listings