23 Jul 2012
Week in Superyacht Brokerage: new builds continue to top sales figures
The week dating 17-23 July 2012 saw a slow down in brokerage activity from the previous week, with just three sales, nine new central agencies and 10 price reductions. Promisingly this week, however, sales, though small in number, were mostly on the larger side, one of which was a 61m new build.
Superyacht Sales
This week saw just three superyacht sales announced, with a cumulative length of 146m. The largest second-hand superyacht sold was Nishi Zosen's 55m
Southern Cross III
, currently en route to Greece. The 1986 motoryacht, refit in 2008, was sold by
Fraser Yachts
, and had an asking price of €8.95 million at the time of sale.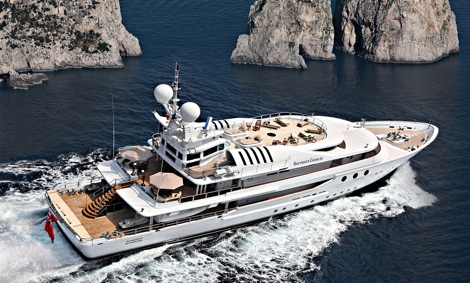 Nishi Zosen's 55m Southern Cross III was the largest secondhand superyacht sold this week

Also sold this week was
Van der Vliet
's listing of Lowland's 29.8m 1992 motoryacht
Annabelle
.
One new build was sold this week: a 61m Hakvoort project, due for delivery in 2015.
Moran Yacht & Ship
brought the buyer for the sale of this yacht, the largest involved in brokerage activity this week.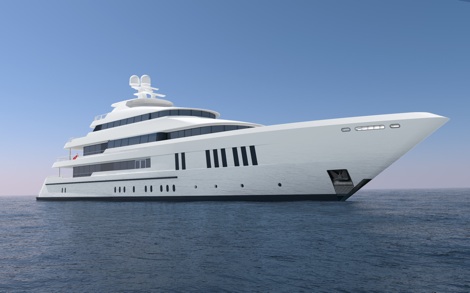 Moran Yacht & Ship's sale of a 61m Hakvoort new build was one of many new build sales announced in recent months

New Central Agencies
Nine new central agencies were announced this week – eight motoryachts and one sailing yacht, with a cumulative length of 366.35m. The largest new central agency this week came from
Blue Water Yachting
, who announced three additions to its sales fleet. The first, and the largest, a 56m explorer motoryacht by Mondo Marine, due for completion in 2014, asking €29.5 million. The second, and also the second-largest new central agency this week, a 54m motoryacht, also by Mondo Marine, due for completion later this year and asking €28 million. The third, Ferretti's 25m 2010 motoryacht
Lucky Star
, asking €3.65 million.
Ardell
and
Peter Insull Yacht Marketing
announced their new joint listing, the 48m 2008 motoryacht
Grace
, asking €12.5 million, whilst
K&K Superyachts
announced it will handle the sale of A.W.Souther & Son's 41m 1986 motoryacht
D'Angleterre II
(refit in 2010), asking €3.9 million. Also announced this week was
Yachting Partners International
's new listing of Holland Jachtbouw's 40m sailing yacht
Rainbow
, completed earlier this year.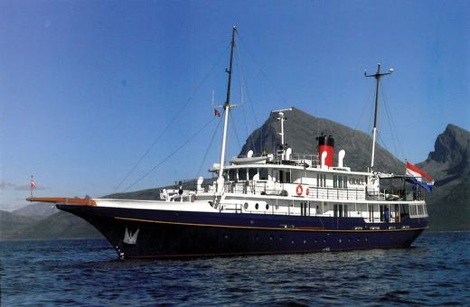 The 48m Grace was one of four new central agencies larger than 40m this week

Worth Avenue Yachts
announced two additions to its sales fleet this week: Cheoy Lee's 38m 2003 motoryacht
Namoh
, asking $9.99 million, and Broward's 36.5m 1991 motoryacht
Sovereign
, asking $2.795 million.

Camper & Nicholsons
also announced an addition to it sales fleet this week: Bloemsma & Van Bremen's 27m 2006 motoryacht
Griffioen
.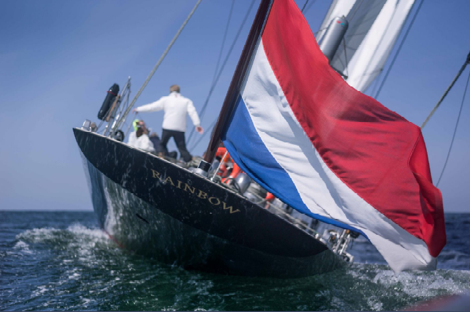 Holland Jachtbouw's 40m Rainbow was the only sailing yacht involved in brokerage activity this week

Price Reductions
This week saw 10 price reductions – nine less than last week. All this week's €8,423,629 of reductions took place on motoryachts.
The largest superyacht to be reduced this week was Delta marine's 47m
Mr Terribe
. The 2006 motoryacht listed by
Northrop & Johnson
also saw the largest reduction of the week as its price dropped by a significant $3.9 million to $26 million. The brokerage house also announced a $501,000 reduction on John Manly Shipyard's 42.6m
Lestralaur
, the 1981 motoryacht (refit in 2010) is now asking $6.999 million.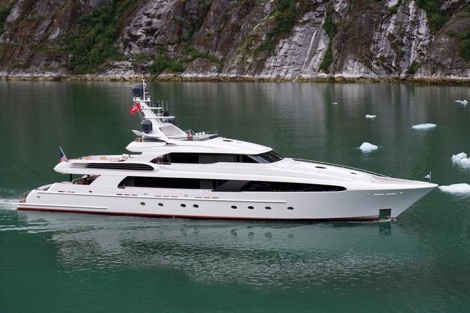 The 47m Mr Terrible was the largest superyacht to see a reduction this week

Other large superyachts to be reduced included
Reel Deel Yachts
' $1.099 million reduction on Sterling's 44.8m 1986
Aero Toy Store
(refit in 2006), now asking $5.9 million, and
Burgess
' $2 million reduction of Benetti's 44m 2004
Domani
, now asking $17.5 million.
Camper & Nicholsons announced reductions on two if its listings this week: Moonen's 34m 1997
Bonita J
(refit in 2007) was reduced by €1.05 million to €3.45 million, whilst Cerri's 26.3m 2006
Seven
was reduced by €345,000 to €1.65 million.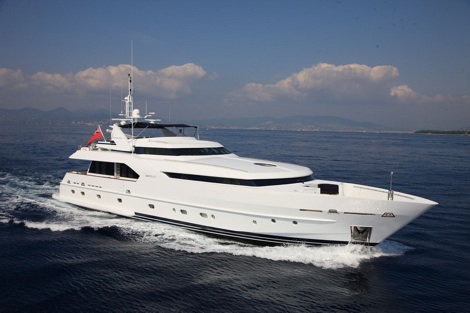 Moonen's Bonita J was one of two superyachts reduced by Camper & Nicholsons this week

Merle Wood & Associates
announced a $100,000 reduction on Oceanfast's 31m 1989
Gazelle
, now asking $1.8 million, and Blue Water Yachting reduced Leopard's 27m 2006
Woody
by €400,000 to €1.9 million.
Meanwhile, Fraser Yachts reduced Tarrab's 26m 2001
Praise The Lord
by €295,000 to €495,000, whilst
A1 Yacht Trade Consortium
reduced Benetti Sail Division's 25.3m 1975
Kohelian
(refit in 2010) by €140,000 to a new price of €1.26 million.
Asking Price Announced
This week Bloemsma & Van Bremen's 44m
Free Spirit
, previously 'price on application', had its asking price announced. The 2010 motoryacht is an open listing, but its asking price of €21.5 million was announced by brokerage house
Vripack
.
Add a comment
Other Fleet News

Superyacht Intelligence Data
SuperyachtIndex.com
Latest Premium Listings

BachmannHR Group Ltd
Camper & Nicholsons Marinas Ltd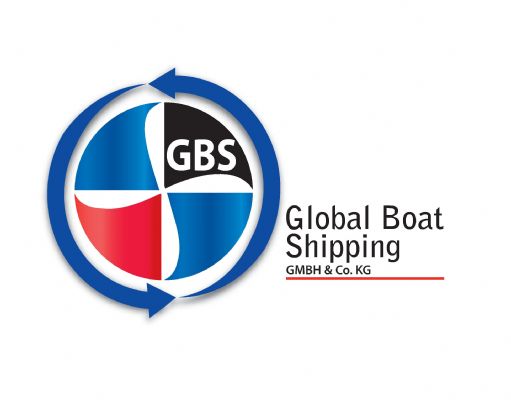 Global Boat Shipping GmbH & Co. KG
GINNACLE TEAK IMPORT EXPORT PTE LTD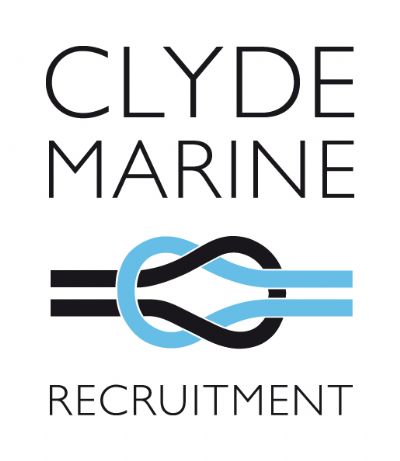 Clyde Marine Recruitment

OR Technology (Oehm und Rehbein)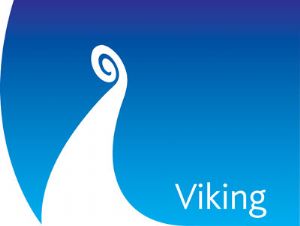 Viking Recruitment
Featured Listings