9 Jul 2012
Week in Superyacht Brokerage: sales continue as reductions drop
The week dating 3 – 9 July 2012 saw an improvement on the previous week, doubling the number of sales which this week reached four. The week also saw only six price reductions, however new central agencies continued to increase the size of the sales fleet, with 13 announcements this week.
Superyacht Sales
Sales of superyachts this week floated around the smaller end of the size spectrum, with none of the week's four sales larger than 37.5m. The largest sale of the week was that of Cek-Lift and Paolo Scanu's 37.5m
Bushido
. The 2004 sailing yacht, sold by
Camper & Nicholsons
, was asking €2.45 million at the time of sale.
Fraser Yachts
also announced the sale of Lazzara's 33.5m
Seven J's
. The 2005 motoryacht was asking $5.9 million at the time of sale. Also sold this week was Overmarine's 28m 2006 motoryacht
Taiji
, sold by
CSO Yachts
and asking €2.45 million, whilst
Baltic Yachts
announced the signing of a contract for a Baltic 108 named
Win Win
. The 33m sailing yacht from Baltic Yachts will be completed in 2014.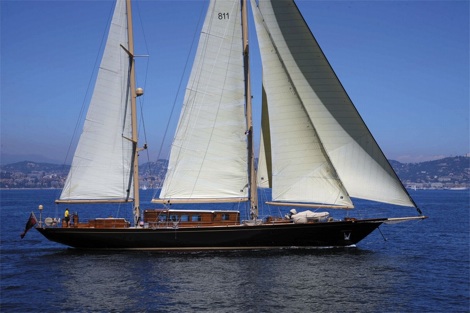 Bushido, sold by Camper & Nicholsons, was the largest superyacht sold this week

Meanwhile, though not adding to this week's figures,
Westport Yacht Sales
this week also confirmed that its 34.14m 2005 motoryacht
Castlefinn
was sold in May of this year.

The signing of the Baltic 108 Win Win was the only new-build sale this week

New Central Agencies
This week saw an increase in the number of new central agency announcements, with 13 coming in – five more than last week. The largest of these was
Edmiston
's announcement that the brokerage house is now the central agent for the sale of Oceanco's 75m
Anastasia
. The 2008 motoryacht is asking €125 million.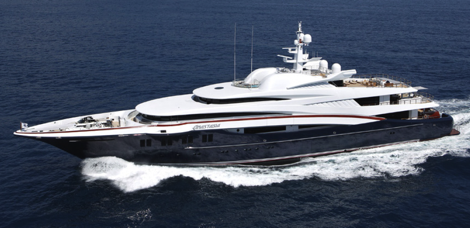 At 75m, Edmiston's listing of
Anastasia
, along with Ocean Independence's 75m Rossinavi, is the third-largest of 2012
Bilgin Yachts
also announced the listing of a new project, Project Light 180, a 55m motoryacht asking €19.8 million. At the same size, Newcastle Marine's 55m
Harbour Island
is now for sale with
Worth Avenue Yachts
and
Ocean Independence
. The 2011 motoryacht is asking $54.9 million. Meanwhile, dropping over 10m, Italyachts' 43m 2010 motoryacht
Makira
is now for sale with
Yachting Partners International
and is asking €10.9 million.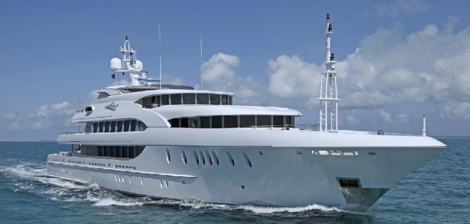 The 55m Harbour Island was the second-largest second-hand new central agency this week

Camper & Nicholsons was one of two brokerage houses to announce more than one addition to its sales fleet. The first, Perini Navi's in-build 38.15m sailing yacht hull number C.2130 (a joint listing with
Perini Navi USA
), due for completion later this year. C.2130 is featured in an article about yachts in build and for sale in Issue 135 of T
he Superyacht Report
. To subscribe please
click here
. The second, Admiral Yachts' 31.2m 2004 motoryacht
Luna
; and the third, Falcon Yachts' 26.2m 2005 motoryacht
Serendipity Blue
.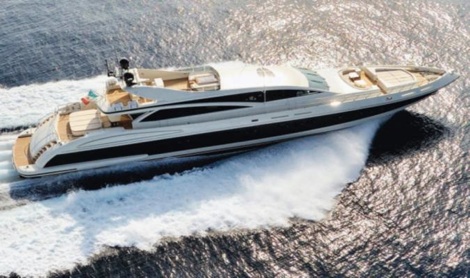 The 43m Makira was one of four superyachts over 40m in this category this week
Elsewhere,
ART Marine
confirmed that it would handle the sale of Azimut's 35m 1988 motoryacht
Massayel
, asking $1.5 million,
26 North Yachts
announced it was the central agent for Falcon Yachts' 30.7m 2000 motoryacht
Unreel
(refit in 2007) asking $1.99 million, and CSO Yachts will handle the sale of Kvaerner Azimut's 30.2m 1993 motoryacht
L'OR
(refit in 2009), asking €2.7 million.
For yachts below 30m, as well as Camper & Nicholson's above-mentioned listing of the 26.2m
Serendipity Blue
,
Northrop & Johnson
is now listing CNB's 28.5m 2001 sailing yacht
Nuber Nau
(refit in 2010) asking €2.5 million.
Fraser Yachts was the second brokerage house to announce more than one addition to its sales fleet, though both additions were under 30m. The brokerage house is now listing North Wind's 26m 1996 sailing yacht
Xilgaro II
(refit in 2002) asking €1.9 million, and Royal Denship's 25m 2005 motoryacht
Oracle Star
, asking €995,000.
Price Reductions
This week saw the promising figure of just six price reductions, each from a separate brokerage house, totalling just over €5 million. This week, however, was absent of the usual trend whereby the largest superyachts see the largest reductions, with the largest superyacht (
Jana
) seeing the second-largest reduction, whilst the largest reduction (
DSK
) was the fourth-largest yacht to be reduced, with just two falling below it in size.
The 46.3m
Jana
was the largest superyacht to be reduced. The 1986 Feadship, refit in 2009, was reduced by $2.05 million by
Yachtzoo
and is now asking $7.9 million.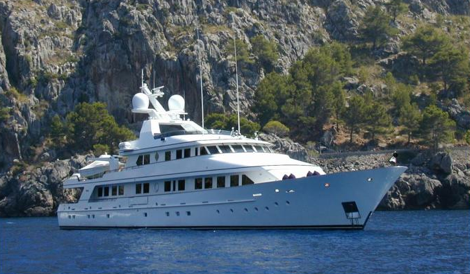 The 46.3m Jana was the largest superyacht in this category this week, though did not see the largest reduction

At nearly 10m smaller, Amelss 36.7m motoryacht
Blue Attraction
was the second-largest superyacht to see a reduction this week.
Burgess
reduced the 1983 motoryacht by $1.1 million to a new price of $3.9 million.
The third and final superyacht of over 30m to be reduced was Johnson Yachts' 31.4m
Huey's Island
.
Huish Marine
reduced the 2008 motoryacht by $200,000 to $5.5 million.
On the smaller side,
Y.CO
announced the largest reduction on the 27.2m 2008 Nautor's Swan
DSK
, down by €1.75 million to €6.2 million, whilst Ocean Independence reduced Sanlorenzo's 25m 2003 motoryacht
Nel Blu
by €300,000 to €2 million, and Worth Avenue Yachts reduced Ocean Alexander's 24.4m 2009 motoryacht
Montage
by $300,000 to $3.195 million.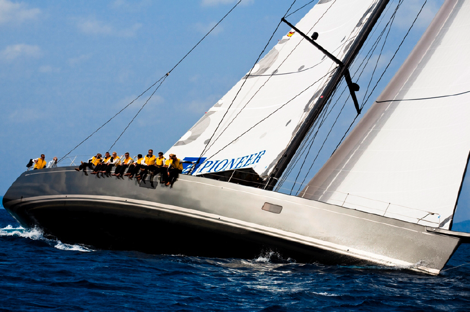 At just 27.2m, DSK saw the largest reduction of the week, of €1.75 million

Add a comment
Other Fleet News

Superyacht Intelligence Data
SuperyachtIndex.com
Latest Premium Listings

BachmannHR Group Ltd
Camper & Nicholsons Marinas Ltd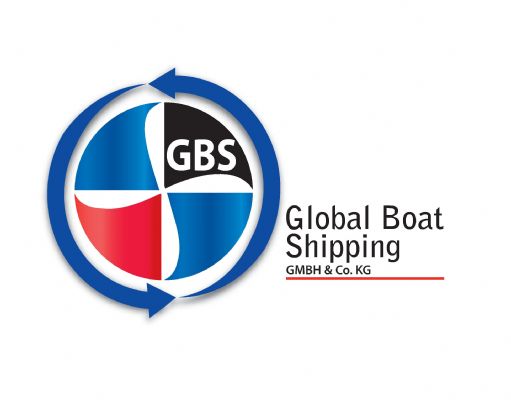 Global Boat Shipping GmbH & Co. KG
GINNACLE TEAK IMPORT EXPORT PTE LTD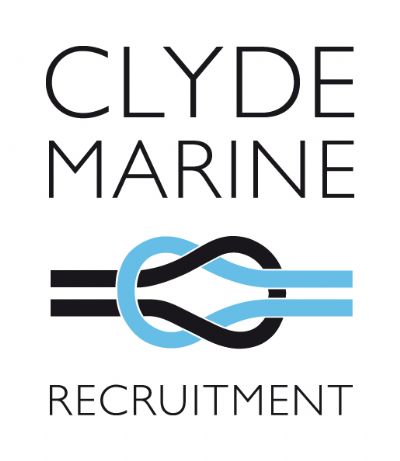 Clyde Marine Recruitment

OR Technology (Oehm und Rehbein)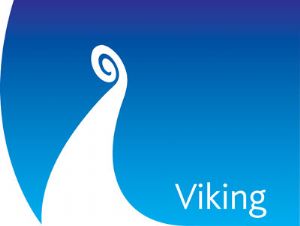 Viking Recruitment
Featured Listings