3 Jul 2012
Superyacht Launches in June 2012
At the mid way point of the year, launches continue to take place, albeit at a reduced rate of the busy months of April and May. June also brought the good news of some orders including an order secured by Feadship from mainland China. Below is an overview of the fleet activity that was reported on throughout the month.

Launches
Checkmate
- Benetti Yachts launched its 43.6m superyacht christened
Checkmate
on 9 June. Previously known as BV018, the motoryacht is the fifteenth in Benetti Yachts' Vision line.
Read more here.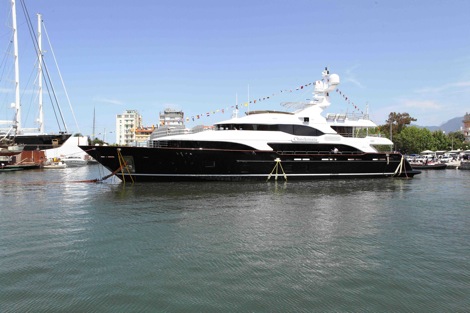 Lola
- Turkish shipyard Peer Gynt Yachts launched its 36m displacement motoryacht
Lola
on 18 June. The displacement motoryacht has been designed by Van Oossanen & Associates, also the naval architects, and was constructed at the Peer Gynt Shipyard in Antalya. Delivery to her German owner will take place in July.
Read more here.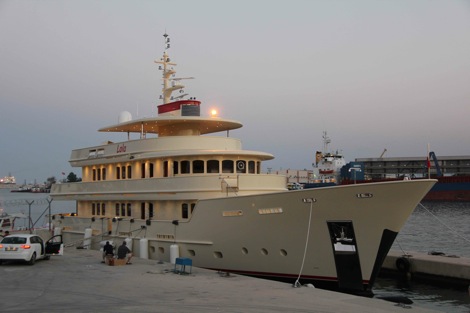 Okko
- Italian shipyard Mondo Marine has launched motoryacht
Okko
, previously known as Project 18/7.
Okko
is one of seven superyachts in the shipyard's 41m tri-deck series.
Read more here.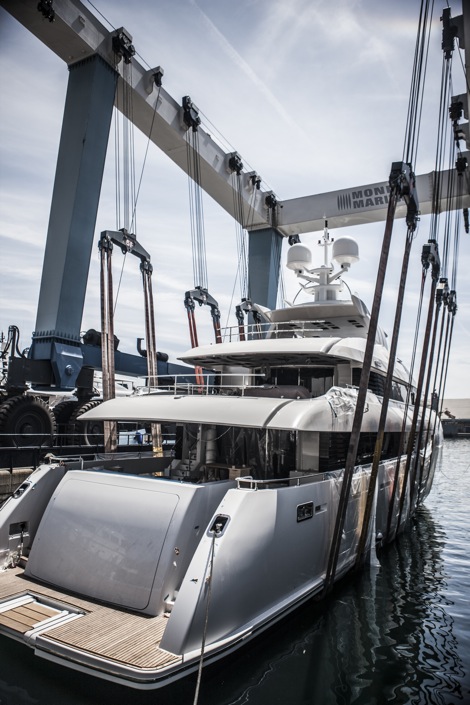 Q5 (Quintessential)
- The 30m catamaran
Q5 Quintessential
launched in Auckland, New Zealand on 3 June. Built by Yachting Developments
Q5 Quintessential
features naval architecture by Warwick Yacht Design and interior design by Redman Whiteley Dixon.
Read more here.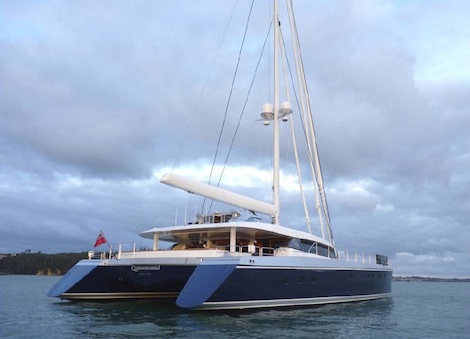 Vicem 46m
- Turkish builder Vicem launched its first and largest yacht from its new Vulcan line. The 46m semi-displacement, foam-cored fiberglass motoryacht was sold recently to a UK businessman by Fraser Yachts.
Read more here.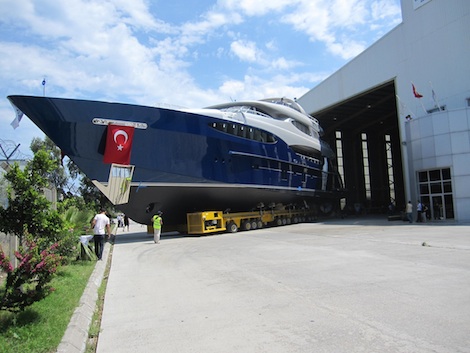 Fleet News
New OrdersAdmiral Tecnomar Group
- The signing of a 45m yacht, meant a total of three new contracts in two months for Admiral Tecnomar Group.
Read more here.
Feadship -
Feadship has announced the sale of its first superyacht to a client from mainland China. The order is for a 45m superyacht, based on
Helix
of the same length but with a helicopter deck newly incorporated. It follows
Helix's
three-stop tour of Asia this spring and construction is already underway for delivery in 2013.
Read more here.

Piriou
- French shipyard Piriou has signed a contract for a 76m environmentally friendly exploration yacht, for a European client. The construction will take 36 months, and 500,000 hours of work in design studies and production.
Read more here.
Sunrise Yachts
- Turkish shipyard Sunrise Yachts has signed a contract for a 56m diesel-electric motoryacht, Project Sunrise #561. The Espen Øino designed motoryacht is for a South-American client and will be delivered in 2015.
Read more here.
Progress Reports
Project Invader
- US-based shipyard Delta Marine has transported the hull of 66m Project Invader to its main assembly yard, following which the superstructure was lifted into place. The superyacht's delivery is scheduled for 2013.
Read more here.
Dubois 100m
- Dubois Naval Architects' 100m sloop has moved further into its 30-month design programme having completed its tank testing, which took place at the Wolfson Unit's 270m long tank.
Read more here.
Hull 601
- Turkish Shipyard Sunrise Yachts is progressing well with the construction of its 63m Project 601, and provided SuperyachtNews.com with images of the construction process as it moves into its next stages.
Read more here.
Prince Shark
- Italian Shipyard Rossinavi has pre-launched its 49m motoryacht
Prince Shark
. Previously known as hull number FR027, she has been moved to the shipyard's Viareggio facility for outfitting before her delivery in May 2013.
Read more here.
Deliveries
Ace
- Following her launch in January and sea trials in March, 87m motoryacht
Ace
, with an interior and exterior by Andrew Winch Designs, has been delivered by Lürssen Yachts. Read more here.
Diamond
- AB Yachts, part of the Fipa Group, has delivered its latest AB 116 superyacht,
Diamond
. Guide de Groot Design is responsible for the exterior styling of the 35.3m motoryacht.
Read more here.
Lady L | Lady Petra
- Dutch Shipyard Heesen Yachts has delivered its 47m and 44m motoryachts
Lady Petra
and
Lady L
to their respective owners, the former of which is the founder of the shipyard, Frans Heesen.
Read more here.

Loretta Anne -
The 47m motoryacht
Loretta Anne
, designed by Dubois, has been delivered to her owner.
Read more here.
Sea Rhapsody
- Amels has launched and delivered on time its 65.5m motoryacht
Sea Rhapsody
. Exterior designer Tim Heywood and interior designer Andrew Winch were present at the christening ceremony.
Read more here.

Vicky
- Turkish shipyard Proteksan Turquoise has sea trialled its largest superyacht to date, the 72.6m
Vicky
, or hull NB54. Launched on 7 May 2012, she was delivered to her new owner at the end of June.
Read more here.
Refits
Amels complete 7 month refit on 74m
Ilona.
Read more here.
ARC to convert 72m patrol vessel into superyacht.
Read more here.
Leopard 3
completes refit at Southampton Yacht Services.
Read more here.
Paramour
refit completed by Pure Refit in time for 2012 charter season.
Read more here.
Seven Sins
leaves Icon Yachts after refit.
Read more here.
For fleet news, check in daily to SuperyachtNews.com. The above news pieces are just a selection of the fleet activity this month, with full reports of the launches this year appearing on
SuperyachtNews.com
. We cover fleet activity in more detail within the Superyacht Intelligence Fleet Update section of
The Superyacht Report
, which covers delivered yachts and yachts under build at all stages of their progress.
Full specifications of all yachts covered can also be found in our online records at
SuperyachtIntelligence.com
, which are fed daily by our dedicated in house research team.
Please send any fleet news to newsdesk@superyachtreport.com
Add a comment
Other Fleet News

Superyacht Intelligence Data
SuperyachtIndex.com
Latest Premium Listings
Naiad Dynamics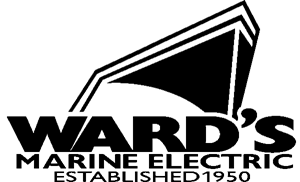 Wards Marine Electric

BachmannHR Group Ltd
Camper & Nicholsons Marinas Ltd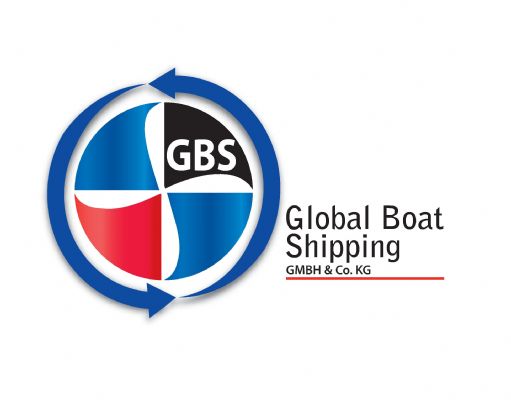 Global Boat Shipping GmbH & Co. KG
GINNACLE TEAK IMPORT EXPORT PTE LTD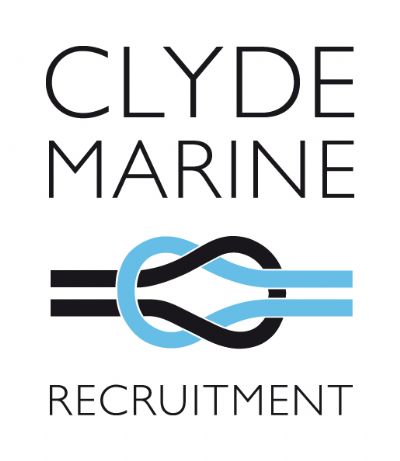 Clyde Marine Recruitment
Featured Listings