25 Jun 2012
Vicem launches 46m motoryacht from new Vulcan line
Turkish builder Vicem has launched its first and largest yacht from its new Vulcan line. The 46m semi-displacement, foam-cored fiberglass motoryacht was sold recently to a UK businessman by Fraser Yachts. She is pictured here at her launch at the Turkish yard in Antalya and will be officially unveiled at the Monaco Yacht Show.
The Vulcan line was created in 2010 and marks the yard's diversification from mahogany construction into high-tech composite. Vicem's vision was to maintain speeds in the 20 plus knot range whilst keeping draught as shallow as possible for cruising in the USA and Bahamas. Frank Mulder, renowned Dutch naval architect, has designed the series choosing core-cell and epoxy resin for the structure. The hull and superstructure are post-cured with large heat blankets after lamination, ensuring a 'fair and smooth' appearance with any colour. Integral tank construction was also introduced for the Vulcan series, providing a more spacious interior and increased storage for fuel when embarking on oceangoing trips.
"We want a reputation as a builder of light, beautiful and fast hulls" said Sebahattin Hafizoglu, Vicem Yachts Founder and Chairman. "Vicem is entering the superyacht segment with serious ambitions and with no compromise, using the highest quality building materials and technologies that compare favourably to Northern Europe shipyards."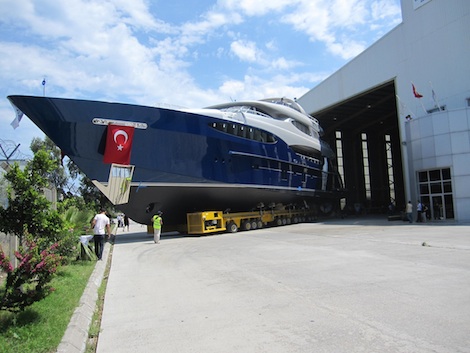 Vulcan 46, the first of Vicem's new high-tech composite line
The Vulcan 46, which is the yacht's current name, is a 'versatile' motoryacht achieving 25 knots at top speed, whilst boasting a long range capability of 4,000 Nm at 12 knots. Her three decks plus sun-deck design provides 'outstanding elegance' and the open atrium design affords 45 feet of unbroken natural lighting, from the top of the sun-deck all the way down to the lower deck. Her businessman owner will no doubt make use of the Master Suite, which features a CEO office and private gym. A 'graceful' wraparound entry way leads from gym to Jacuzzi and there is a dining area for ten and two lounge spaces. Art-Line Studio has designed her interior.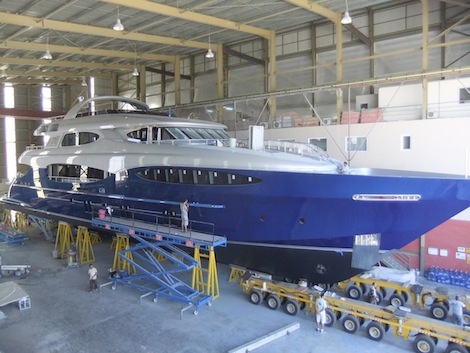 Vicem will launch two more yachts from the Frank Mulder designed Vulcan line by the end of 2012, a 32m and a 35m.
Related Links
Vicem Profile
|
Vicem Website
Frank Mulder Yachts Profile
|
Frank Mulder Yachts Website
Fraser Yachts Profile
|
Fraser Yachts Website
Add a comment
Other Fleet News

Superyacht Intelligence Data
SuperyachtIndex.com
Latest Premium Listings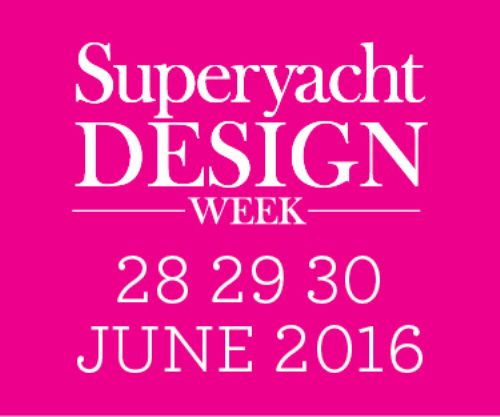 SuperyachtDESIGN Week
Naiad Dynamics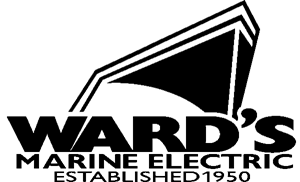 Wards Marine Electric

BachmannHR Group Ltd
Camper & Nicholsons Marinas Ltd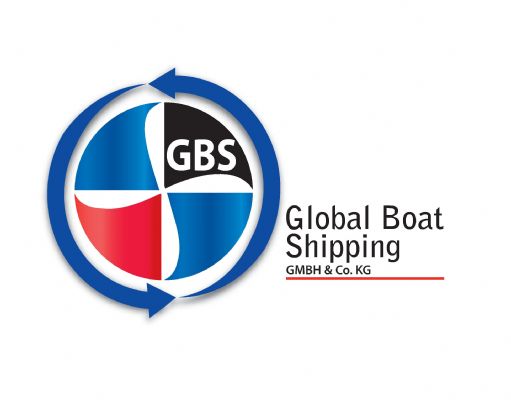 Global Boat Shipping GmbH & Co. KG
GINNACLE TEAK IMPORT EXPORT PTE LTD
Featured Listings