20 Jun 2012
To Greece or not to Greece: will yachts charter there this summer?
Greece has hardly left the headlines since its economic problems first truly became apparent two years ago. The question is, are the negative stories, from civil unrest, to fears of inflation, having an impact on summer charter in the famously idyllic Greek isles? And equally importantly, should people expect to face any difficulty if choosing to charter there?
The picture is a mixture of a resiliently buoyant outlook for Greece charters combined with some frank admissions of a downward trend due to the media reports.
"Charter is down this year – except for some repeat clients that we have, it's quite down, due to people being put off by what's happening," said Jan Van Settelen, manager at Seahorse Yachtbrokers in Athens.
"It's the media – what they see on the news – it's not as bad as they say it is here, but the media is putting people off," Van Settelen added.
The media's focus on the negatives has abated somewhat with the attention slowly shifting towards the positives following news of the pro-austerity, new democracy party securing its election on 17 June. Whether or nor this will have a positive impact on charter demand will only become apparent in due course, but Fiona Maureso head of charter at YPI, has not seen any negative kick backs from the media, as was previously feared.
"When the Greek crisis first became news we were slightly concerned about the effect it might have on charters to the area. However, looking at our charter bookings and enquiries to date, Greece and the Greek Islands are as popular this year as they have ever been."
Poros a popular charter destination in Greek island group, the Cyclades
Still, Van Settelen's comment that repeat clients represent the main market this year was echoed when speaking to Shore Solutions, a UK based company which regularly delivers fine food and drink to yachts in Greece, perhaps indicating that the devotees of Greece will be making their booking but not so the newcomers.
"The number of yachts visiting Greece is slightly down, but from our point of view we're still freighting into Greece every week. People don't really change their habits, if they have to pay 5 to 10 per cent more, they're happy to," said Andrew Roch at Shore Solutions.
Roch's other comment on price increases in Greece touches on just one of the fears that a troubled economy sparks: inflation. Signs that Greece is pushing up prices to help claw its way out of debt though seem to be unfounded. Not only did multi-international tourism company
TUI deny prices would rise in a report from Bloomberg
on Monday the yachting businesses based in Greece aren't seeing price hikes yet.
Rosemary Pavlatou director at Greece based A1 Yacht Trade Consortium, which offers agency services to superyachts in the Greek islands and is an associate partner of BWA Yachting, said:
"It's hard to say now because we don't know what's going to happen. But prices aren't rising."
As Roch observed, prices in the yacht industry are usually fixed in advance, meaning inflation is unlikely to present problems for the summer.
"A lot of boats agree costs in advance with the agents, so they got last year's port fees and if they go up stupidly the yachts just don't go into those ports. I can't see this changing much over the next 12 months from a yachting point of view."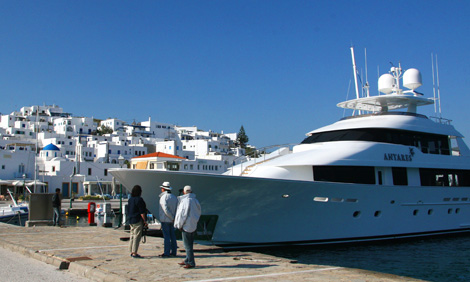 M/Y Antares moored in the Port of Naousa in Paros
island
Riots are another concern that could put charterers off. Reports as recent as
February's 'Athens in flames'
are not likely to provide assurance to yachts voyaging there just five months later this summer. Word on the ground in Greece, however, dismisses these fears. This is supported by the fact the Foreign & Commonwealth office has given
the green light on travel to Greece
, with the caveat that "demonstrations regularly take place around Syntagma Square in central Athens. Demonstrations have also taken place in a limited number of other towns and cities."
Far from the brooding atmosphere of rioting, the mood immediately following the election is sunny, which is good news for superyacht owners wanting to catch a positive and welcoming vibe from the locals.
"The feeling is more positive since the election [produced] a government," said Pavlatou.
"As so often happens the riots have been grossly overestimated. Personally I never felt like am in danger. I go to Athens frequently…a 'riot' more often than not, is just people demonstrating. It's usually very organised and when there's going to be some kind of protest we know when it's going to happen, and can avoid it."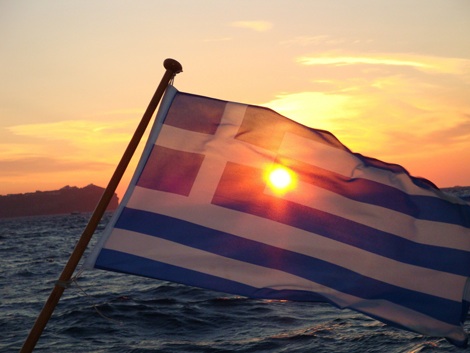 Greece: the romance of the islands arguably unaffected by troubles
Yachts, which head for the more peaceful and serene waters of the islands are unlikely, in any case, to be affected by riots. Yannis Diamantou, captain of 44.2m Benetti build,
Palama,
now moored just 12 kilometres from Athens city centre in Zea marina, Piraeus, sees no sign of trouble on the islands.
"There's not any problem at all, I live here. It's very quiet. Greek islands life is normal and no problems. I hear (in the media) problems supplying diesel, no money from ATM - all are lies. Life is normal; not any problem at all. Greece as a country remains as quiet and beautiful as ever."
Indeed, Greece survives on tourism – 15 per cent of its GDP comes from tourism – so putting off superyachts from visiting with sky-high prices, hostility and violence on the popular islands visited by yachts, would be shooting itself in the foot. As the country continues on its uphill struggle, a healthy and trouble free summer charter season is precisely what it needs to boost the economy. By all accounts from businesses based in Greece there are no signs of threats to safety or enjoyment, just problems combating the after-effects of intense media coverage. Last minute bargain hunters -
this season's charter market demographic
- could well snap up good deals found in a country all too eager to prove it is still as beautiful and brilliant as ever as a destination for superyachts.
Images credited to Julia Brandon
Related Links
Seahorse Yachtbrokers Profile
|
Seahorse Yachtbrokers Website
YPI Profile
|
YPI Website
Shore Solutions Profile
|
Shore Solutions Website
A1 Yacht Trade Consortium Profile
|
A1 Yacht Trade Consortium Website
BWA Yachting Profile
|
BWA Yachting Website
Zea Marina Website
Add a comment
Other Fleet News

Superyacht Intelligence Data
Most Recent Comments
Motoryacht A spotted off Patong Beach, Phuket More
SuperyachtIndex.com
Latest Premium Listings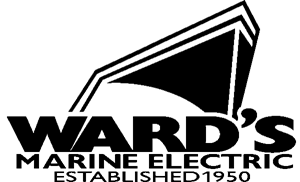 Wards Marine Electric

BachmannHR Group Ltd
Camper & Nicholsons Marinas Ltd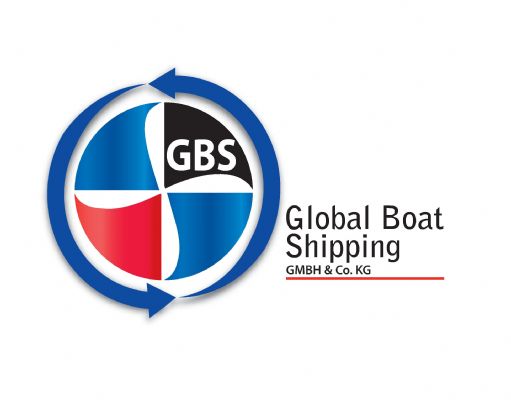 Global Boat Shipping GmbH & Co. KG
GINNACLE TEAK IMPORT EXPORT PTE LTD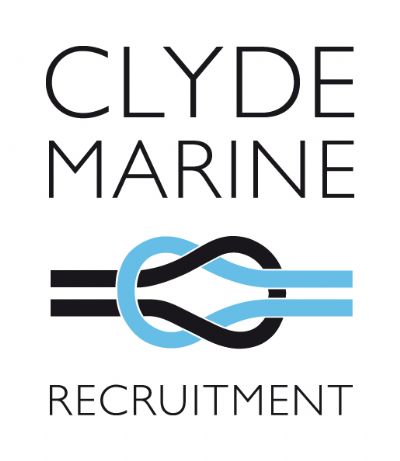 Clyde Marine Recruitment

OR Technology (Oehm und Rehbein)
Featured Listings