8 May 2012
Week in Superyacht Brokerage: high sales figures of recent weeks drop
The first week of May 2012 saw high levels of brokerage activity, with seven new central agencies and eleven price reductions, though just one superyacht sale, falling behind the last two weeks' respective four sales.
Superyacht Sales
One superyacht was sold this week: NorthStar's 2006 superyacht
Class 1
.
Denison Yacht Sales
sold the 30.4m motoryacht, with
Galati Yachts
bringing the buyer. At her time of sale she was asking $6.1 million.

New Central Agencies
Seven new central agencies were announced this week, only one of which was smaller than 30m. Two were joint central agency announcements, and four were larger than 40m. Five motoryachts and two sailing yachts comprised this week's figure.
The largest addition to the fleet of yachts available for sale was the 50m
Satori
. Heesen's 2011 motoryacht is for sale through
Fraser Yachts
and is asking $44 million. This week Fraser Yachts was also appointed central agent for the 34.3m sailing yacht
Mystery
, a 2000 Nautor Swan asking €6.4 million.
At 50m, Satori was the largest superyacht involved in brokerage activity this week

Not far behind
Satori
, another large addition to the sales fleet was Cobra's 2011 sailing yacht
Infinity
, for sale through
Yachtzoo
and asking €8.95 million, while
Edmiston
was appointed central agent for the 45m Rossi Navi motoryacht (hull FR024), completed earlier this year and asking €26.125 million. Edmiston was also appointed joint central agent with
Flagship Yachts
for the 38.3m motoryacht
Mabrouk
, built in 2004 at Cantieri Di Pisa and asking €7.5 million.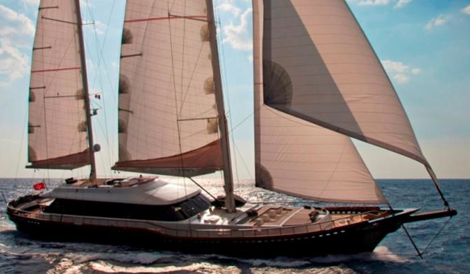 Of the four sailing yachts involved in brokerage activity this week, at 46m, Infinity was the largest

The fourth new central agency over 40m was Hike Metal Products & Shipbuilding's
Copasetic
. The 43m 2006 motoryacht is a joint central agency for sale through
Burgess
and
Expedition Yachts International
, and is asking $19.9 million.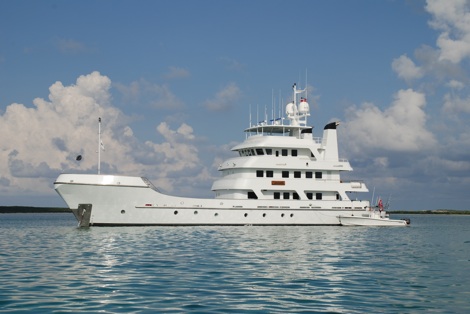 Custom built expedition yacht Copasetic is for sale through Burgess and Expedition Yachts International

The smallest new central agency this week was
OceanStyle
's announcement of its new listing, the 25.5m motoryacht
Coy Koi
, a 2000n Kuipers asking $4.4 million.
Price Reductions
This week saw 11 price reductions, nine of motoryachts and two of sailing yachts.
The largest superyacht that was reduced – and which also saw the largest reduction – was Abeking & Rasmussen's 42.4m
Sotaj
. Built in 1985 and refit in 2009,
Northrop & Johnson
reduced the motoryacht by $1 million to a lower price of $8.75 million. Northrop & Johnson reduced another two of its listings this week: the 31.7m sailing yacht
Only Now
, a 2002 CNB, was reduced by €100,000 to €3.65 million, and the 30.7m motoryacht
Ar-De
, a 1996 Burger, was reduced by $250,000 to $3.5 million.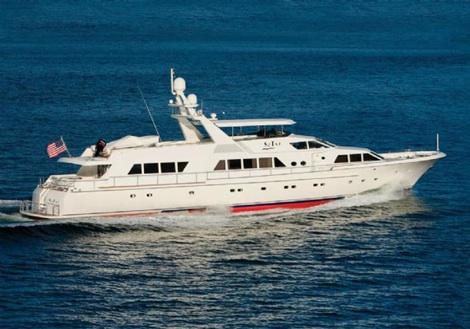 At 42.4m, Sotaj was the largest superyacht to be reduced this week

Another large superyacht reduced was
Namoh
, Cheoy Lee's 38.1m 2003 motoryacht.
Worth Avenue Yachts
' $950,000 reduction to $10.95 million was the brokerage house's fourth reduction of
Namoh
in 2012. This year her four reductions have totalled $1.95 million.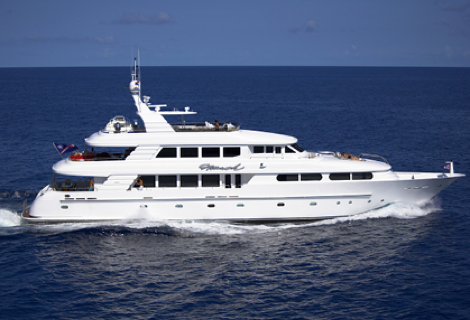 Namoh has now seen four reductions in 2012

Ocean Independence
reduced two superyachts this week. The first, the 39m motoryacht
Moonmaiden II
, a 1997 Denizcilik down by $300,000 to $1.45 million – the yacht's second reduction this year. The second, the 27m motoryacht
Junga
, a 2008 Ferretti down by €750,000 to €3.2 million.
Elsewhere, Fraser Yachts and
Cape4Yachting
announced the €300,000 reduction of their central listing, the 31m motoryacht
Ninemia
. The 1995 Vitters is now asking €2.95 million.
A1 Yacht Trade Consortium
also announced the €200,000 reduction of Versilcraft's 32.5m 2001 motoryacht
Atkia
, now, after its second reduction in 2012, asking €1.95 million.

International Yacht Collection
announced the $250,000 reduction of Lazzarra's 28m 2009 motoryacht
New Life
, now asking $4.5 million, while
CSO Yachts
announced the €200,000 reduction of Overmarine's 28m 2006 motoryacht
Taiji
, now asking €2.45 million.
The smallest yacht reduced this week was the 25.6m sailing yacht
Neptune
. Built by Fitzroy Yachts in 2004,
Bernard Gallay
reduced the sailing yacht by €467,000 to €2.49 million.
Add a comment
Other Fleet News

Superyacht Intelligence Data
SuperyachtIndex.com
Latest Premium Listings

BachmannHR Group Ltd
Camper & Nicholsons Marinas Ltd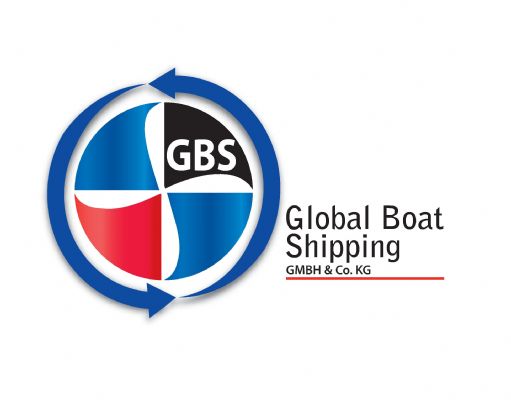 Global Boat Shipping GmbH & Co. KG
GINNACLE TEAK IMPORT EXPORT PTE LTD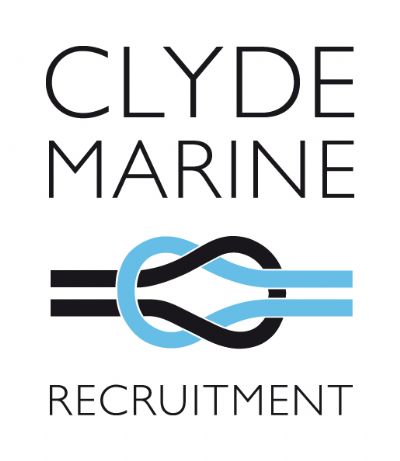 Clyde Marine Recruitment

OR Technology (Oehm und Rehbein)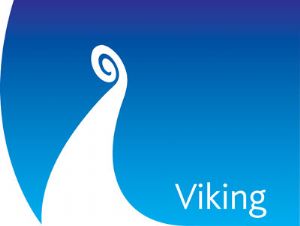 Viking Recruitment
Featured Listings