11 Apr 2012
Week in Superyacht Brokerage: Four sales as activity levels increase
With the first week of April getting underway, the brokerage market saw high levels of activity. With seven new central agencies and 15 price reductions, sales activity continued, seeing the same number of sales as last week.
Superyacht Sales
This week saw four superyacht sales - the same figure as last week - which should reassure the industry that the sales market is active. The first sale of April 2012 was
Fraser Yachts
' sale of Codecasa's 34.7m
Embark
. The 1995 motoryacht, refit just last year, was asking €2.65 million at the time of sale.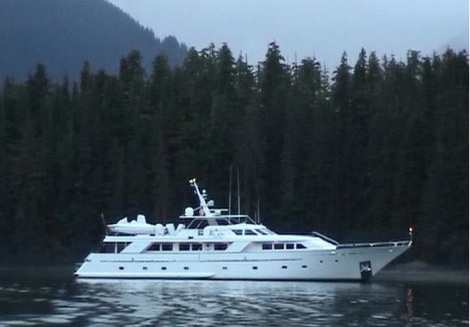 Embark was the first superyacht sale of April 2012 and was also the largest superyacht sold this week

Moran Yacht & Ship
announced its sale of the 30.5m Sunseeker Predator
Madsummer
. Built in 2003, the motoryacht was asking $3.199 million at the time of sale.
Also sold this week was Seanest's 25m 2007 motoryacht
Soja
, by
CSO Yacht Sales
, and Huckins' 24.7m 1987 (refit in 2006) motoryacht
Blue Eagle
, by
Northrop & Johnson
with
Woods and Associates
representing the buyer.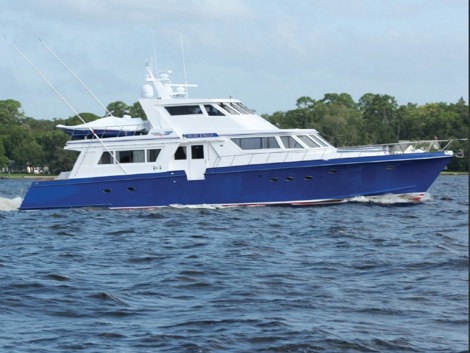 Blue Eagle was the smallest superyacht sold this week

New Central Agencies
Six new central agencies were announced this week (one more than last week), one of which was a joint announcement from
Merle Wood & Associates
, declaring it had joined
Chamberlain Yachts
for the sale of the 44.2m motoryacht
Summerwind
. A $2 million reduction was also announced as part of the new listing of the 1996 Cheoy Lee motoryacht, and she is now asking $2.95 million.
Merle Wood & Associates announced two further additions to its sales fleet: the 52m motoryacht
Battered Blue
, asking $29.5 million, and the 27m sailing yacht
Jess Sea
, built by Merrifield-Roberts in 2002, asking $2.45 million.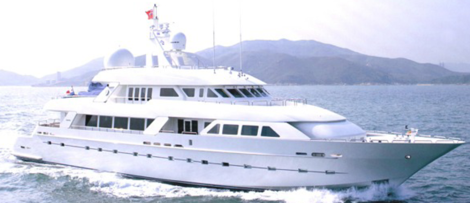 Summerwind saw a $2 million reduction as part of her new joint listing with Merle Wood & Associates and Chamberlain Yachts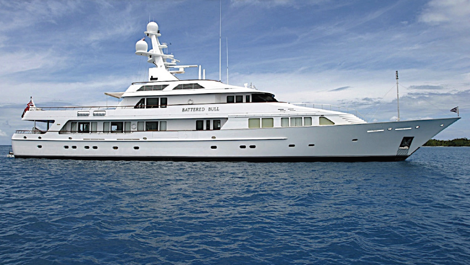 Battered Blue was built by Feadship in 1995

Another large addition to the fleet of yachts available for sale was
Were Dreams
. The 52.3m motoryacht is now for sale with
Ocean Independence
and is asking €29.95 million.
Were Dreams was built by Amels in 2008

Elsewhere,
Cape 4 Yachting
has been appointed central agent for Maiora's 31.5m 2010 motoryacht
Marnaya
, asking €6.5 million, while
Self Concept
has been appointed central agent for Navarcantier Italy's 24m 2002 motoryacht
Absolut
, asking €750,000.
Price Reductions
This week saw a total of 15 price reductions, compared to last week's unusually small figure of two. Many of this week's reductions were large, with six superyachts reduced by a minimum of €1 million.
The largest reduction was Fraser Yachts' reduction of the 73.15m Delta Marine motoryacht
Laurel
. Built in 2006,
Laurel
has been reduced by $5.5 million and is now asking $79.5 million. Fraser Yachts also reduced the 26.3m motoryacht
Far Niente
, a 2006 Moonen, by €200,000 to €3.9 million.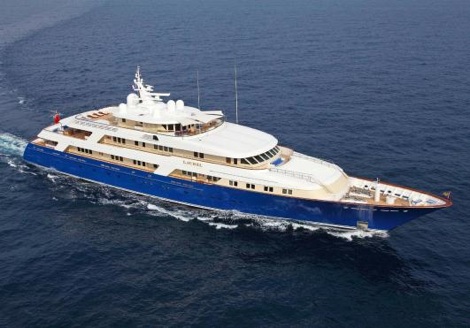 At 73.15m, Laurel is the largest superyacht involved in brokerage activity this week

Another large reductions this week was
Bernard Gallay
's €1.625 million reduction of Silyon Yachts' 2009 41m sailing yacht
Queen of Andaman
, now asking €4.875 million.
Ocean Independence announced three large reductions this week. Marinteknik's 42m motoryacht
Amz
, and Nautor's Swan's 30.21m sailing yacht
Julie Marie
, built in 2007, were reduced by €1 million.
Amz
is now asking €3.4 million and
Julie Marie
is asking €7.9 million. Also reduced was Lürssen's 48.9m motoryacht
Elchris
, built in 1960 and most recently refit in 2005, by €1.1 million to €1.2 million.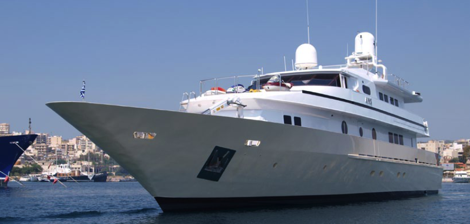 Amz
was built in 1992 and refit in 2008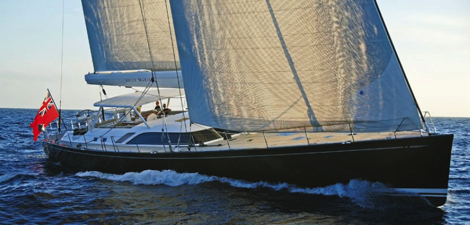 Julie Marie was one of two sailing yachts reduced this week

Ocean Independence also announced two smaller reductions. A €450,000 reduction of the 27.5m motoryacht
Dynasty
, a Cantieri Navali Falcon built in 1995 and refit in 2007, means she is now asking €450,000, and a €250,000 reduction on Ferretti Custom's 31m motoryacht
Maluhea
, built in 2003 and refit in 2010, means
Maluhea
is now asking €3.95 million.
Merle Wood & Associates was responsible two large reductions this week. As well as the above mentioned $2 million reduction of its new joint listing with Chamberlain Yachts (
Summerwind
), the brokerage house has reduced Lürssen's 40.9m
Blind Date
by the same price. A joint listing with
Burgess
, the 1995 motoryacht, refit in 2004, has been reduced to $7.5 million.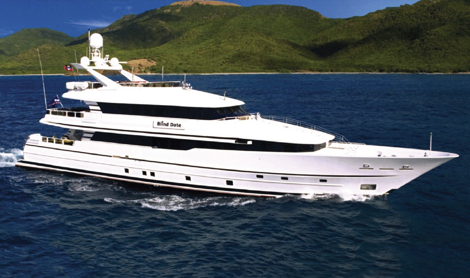 Blind Date was reduced by $2 million, the same price of Summerwind's reduction

Bradford Marine Yacht Sales
reduced two motoryachts this week. Azimut's 2000 30.7m motoryacht
Carobelle
, a joint listing with
Yachtzoo
, has been reduced by $350,000 to $2.6 million, while the 28.65m motoryacht
Tin Lady
, a 1987 Broward, has been reduced to $695,000.
Elsewhere,
Yachts Greece
reduced its 29m Brook Marine sailing yacht by €710,000 to €690,000, while
A1 Brokerage
reduced the 25m motoryacht
Georgie
, a 2001 Sunseeker, by €450,000 to €1.35 million.
Worth Avenue Yachts
also reduced the 38.1m motoryacht
Namoh
by $500,000, the third reduction of the 2003 Cheoy Lee in 2012. She is now asking $11.9 million.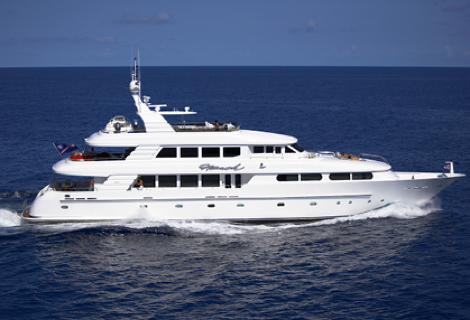 In 2012
Namoh
has been reduced in February, March and April
Add a comment
Other Fleet News

Superyacht Intelligence Data
SuperyachtIndex.com
Latest Premium Listings

BachmannHR Group Ltd
Camper & Nicholsons Marinas Ltd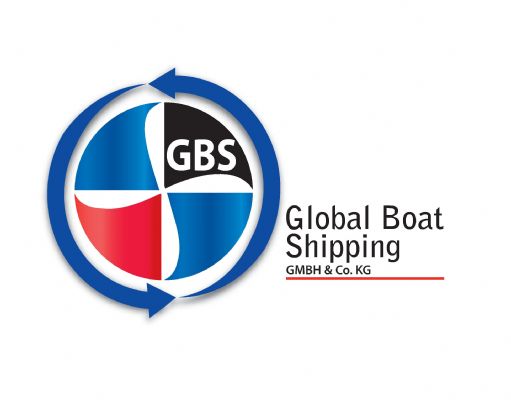 Global Boat Shipping GmbH & Co. KG
GINNACLE TEAK IMPORT EXPORT PTE LTD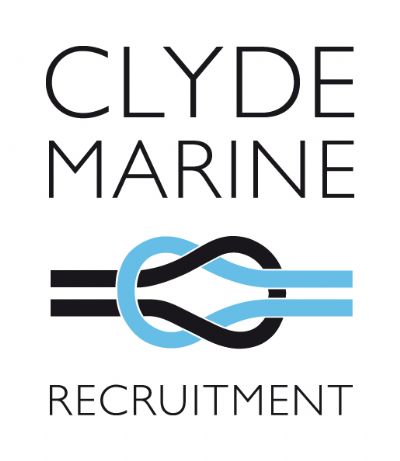 Clyde Marine Recruitment

OR Technology (Oehm und Rehbein)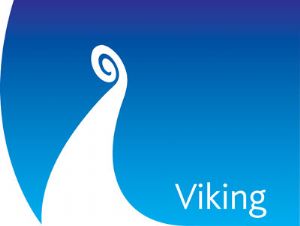 Viking Recruitment
Featured Listings