20 Oct 2011
Hong Kong couple await trimaran delivery
Adastra
, the 42.5m ultra-lightweight trimaran, will be delivered to her owners by February 2012, said John Shuttleworth Yacht Designs.
Built at McConaghy Boats, Zhuhai, China for Anto and Elaine Marden in Hong Kong, her futuristic looks are perfect for a yacht which translates as 'to the stars'. The couple are described by the designers as "a very experienced ocean voyaging couple and family" and have spent five years in discussion with the team to produce the trimaran.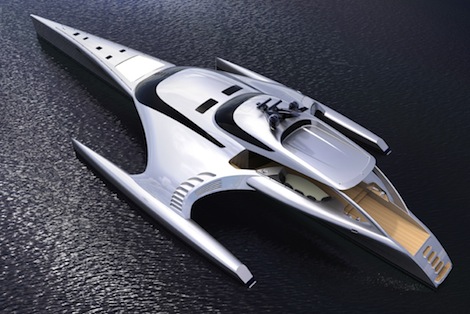 Arial view of Adastra
Remarkably lightweight - to achieve the low fuel consumption needed for long range cruising – she will consume only 120 litres per hour at 17 knots; extreme care has been taken to ensure every part of
Adastra
is as light as possible. From her carbon fibre hatches right down to the portlights, ladders and even hinges, almost every aspect of the yacht has been custom-built to reduce weight. Her superstructure is carbon fibre with Nomex honeycomb core whilst the hull is Glass/Kevlar foam sandwich, and the interior is light-weight oak cabinetry using honeycomb panels.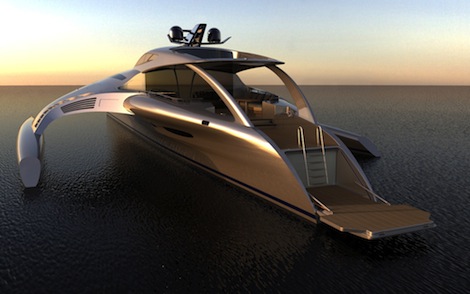 Aft view of Adastra
The challenge of the trimaran was to build a yacht that was not only extremely fast, but also supremely luxurious. John Shuttleworth commented:
"
Adastra
takes the power trimaran concept further than has ever been attempted before; previous vessels like
Earthrace
and
Cable and Wireless
were stripped out record-breaking machines.
Adastra
will be the first luxury superyacht trimaran the world has ever seen."
For
Adastra
the designers had to conduct extensive research and find new ways of tackling issues such as stability and comfort at sea. Shuttleworth said:
"Extensive tank testing and radio controlled model tests in waves have been carried out to analyse stability and performance. Outrigger height has been optimised for ease of motion at sea, and a new outrigger shape has been developed to increase stability in waves."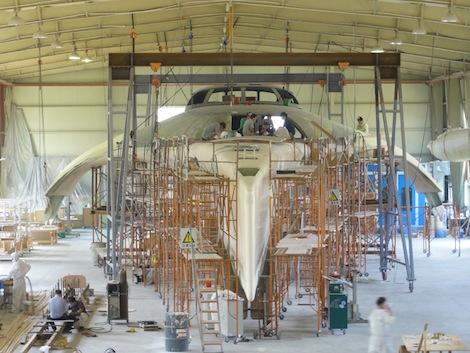 Adastra under construction at McConaghy Boats in China
All images courtesy of John Shuttleworth Yacht Designs Ltd.
Adastra's
luxurious interior features, by Hong Kong based interior designers Jepson Designs, include a spacious salon area on the main deck offering expansive views through a panoramic window. She can house two tenders and the garage door, when folded out,doubles as a large dive platform. Extra space has been created below deck by slightly broadening the central hull just above the waterline. This area has been split into two sections with a full-width master cabin located aft with access from the deck salon, and two further guest cabins, accommodation for the crew, and the galley located forward of the engine compartment.
Adastra
accommodates nine guests and up to six crew members.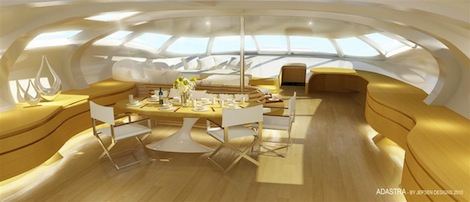 Main deck, interior Adastra
is the latest vessel in what is set to be a
stellar year for multihull deliveries.
Five catamarans, including the world's largest, the 44.2m Pendennis build Hemisphere, are due for delivery this year. The figures for 2010 also come to a quarter of the amount of multihulls ever built.
Related Links
Orion Shuttleworth, lead designer: orion@shuttleworthdesigns.com
John Shuttleworth Yacht Designs Website
Mcconaghy Boats Profile
|
Mcconaghy Boats Website
Add a comment
Other Fleet News

Superyacht Intelligence Data
SuperyachtIndex.com
Latest Premium Listings
Naiad Dynamics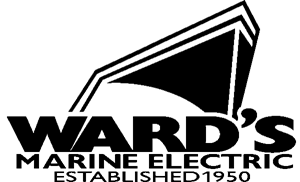 Wards Marine Electric

BachmannHR Group Ltd
Camper & Nicholsons Marinas Ltd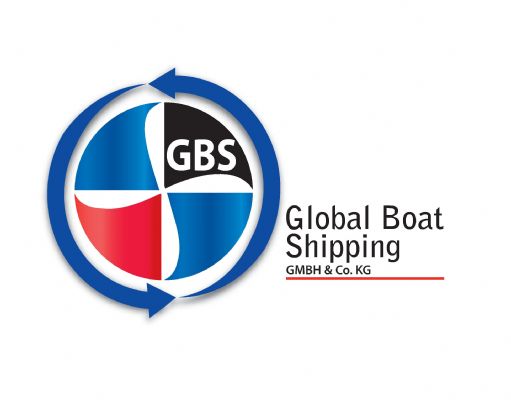 Global Boat Shipping GmbH & Co. KG
GINNACLE TEAK IMPORT EXPORT PTE LTD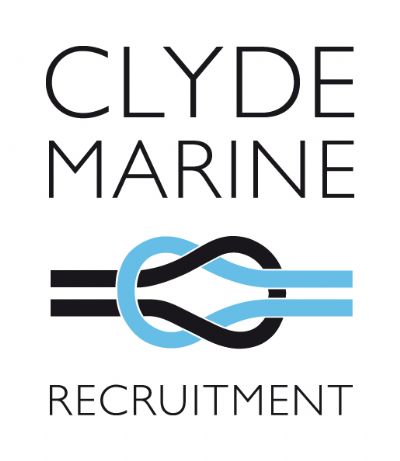 Clyde Marine Recruitment
Featured Listings