26 Mar 2015
20:20 Vision
Preparation for the
Global Superyacht Forum (
held from 16 – 18 November) is well underway. With sponsor support mounting and interest building over plans for 2015, we look back at last November's event with the release of the event review, now available
here.
This first comprehensive event review stems from the demand by 2014 delegates, as well as those who couldn't make it to Amsterdam requesting a full report of what they missed.
Keeping delegates on their toes, The Superyacht Group and Global Superyacht Forum (GSF) Chairman Martin Redmayne decided against a traditional closing speech, opting rather to present his closing final remarks in a written review. In addition to a detailed summation of the three days, Redmayne outlines ten core issues that arose throughout the conference, which the industry must focus on to continue to grow and succeed. From the importance of a dynamic marketing strategy, to nurturing and mentoring crew, Redmayne's points provide a concise temperature-check of the industry in 2014, and details how we must improve for 2015.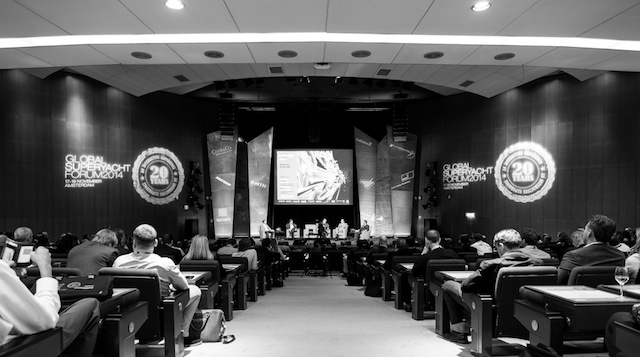 The review features an in-depth analysis of each keynote session, focus group and workshop. An improved format this year, these intimate seminars posed industry questions to their attendees with the aim of finding workable solutions. Programme Manager Rebecca Taylor reports on the issues debated, points raised and grievances aired throughout these closed-door, round table assemblies.
A crucial element to the Global Superyacht Forum's success has always been the abundant networking opportunities with a diverse range of buyers and industry influencers. The GSF review breaks down the market sectors, buying audience and suppliers from 2014, with details of delegate growth since 2007. This double page spread is a decisive indicator of why the forum is a must-attend for any superyacht representative.
A merry crowd of delegates celebrated in style at the Global Superyacht Forum's 20th Anniversary party. An evening of networking and raucous fun ensued within the photobooth; the highlights of which on pages 16 - 17 are not to be missed!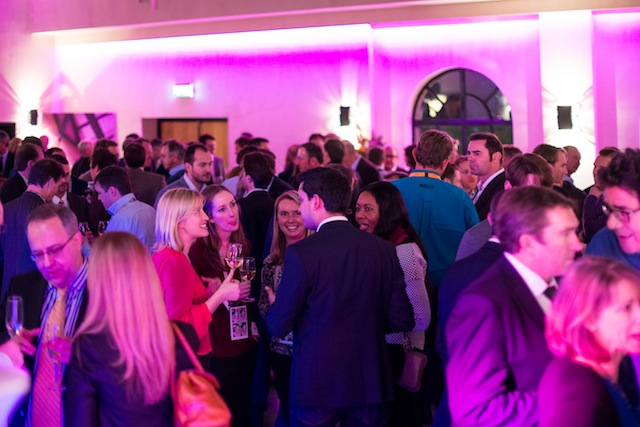 Of course, the most important section of the document - the final page - provides delegates all the information they need to sign up and take part next year. With prices, contact information and the dates announced, what are you waiting for?! Register your interest in attending
here
and don't miss out on the most prestigious annual event in the superyacht calendar.
View the Global Superyacht Forum's event review
here.
Add a comment
Other Events News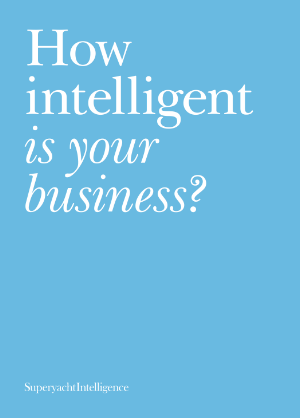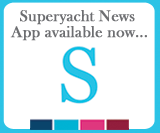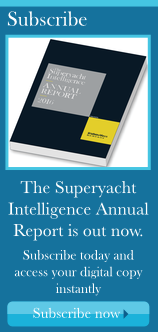 Tenders and Toys
SuperyachtIndex.com
Latest Premium Listings
Cummins Inc.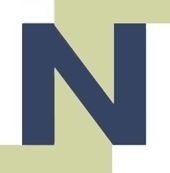 Nlightened Software Ltd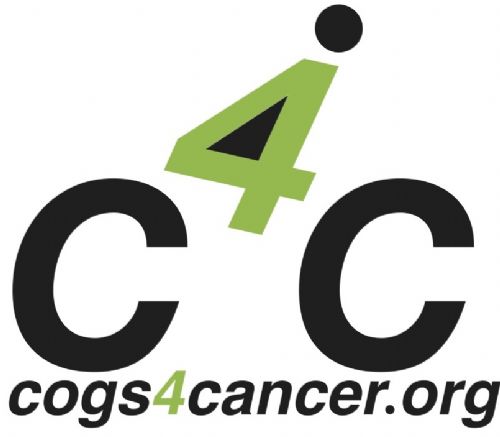 Cogs 4 Cancer
Zytexx International Ltd
Melita Marine Group
Raytheon Anschuetz
Kahlenberg Industries, Inc.
Featured Listings