2 Sep 2014
Making the most of MYS
With a busy show season ahead, Sevenstar's Jan Maarten Boissevain is keen to use the period to its full potential. "Monaco Yacht Show is a big show because we have both Sevenstar and DYT present, which is exciting because it is the first time that we will be sharing a combined stand," he says. "The whole marketing opportunity is very important; we are a simple service provider and it is good to meet people and explain about all the opportunities that exist for shipping boats and raise awareness of something that might not otherwise be on their minds."
While always looking to attract new clients, Boissevain admits that securing business is not Sevenstar's primary strategy for Monaco. "The main thing is to keep the network going and explain to people what is possible," he explains. "We promote a lot of regions; we have been promoting Australia, Asia, West-coast America and of course the remoter regions that will hopefully result in in more people wanting to go, and therefore more interest in yacht transport. We recognise that it is very important to promote yachting as a whole, and promote it worldwide, because the more boats that are being sold, the better it is for us in the end. And of course we try to advise people on what we do and tell them about our product.
"Monaco has always been the top show for us, together with Fort Lauderdale. Of course it is always nice to announce signed deals at the show but what is most important is that you have time with private clients. You can talk about different destinations, present the pros and cons, you can plant the seed in someone's head and then maybe a year later you will ship their boat. I also invite our suppliers, the shipping guys, over to the show and spend time with them so I can cover both sides of the story. You have to look after the clients but you also have to look after those who you buy from."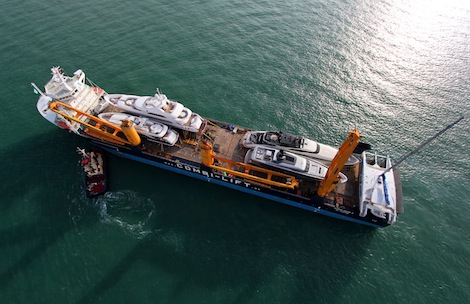 Another aspect of the Monaco Yacht Show that Sevenstar capitalises on is the rare opportunity to come together as a company. "At these shows you have the chance to meet all your colleagues and bring your worldwide network together, which is something that can often be underestimated," adds Boissevain. "It is expensive to get everyone together, and to get everybody is almost impossible, but if you can have your key people come for a meeting at a show like Monaco, it is very valuable. So you can have a company meeting, see clients and spend time with your suppliers - three opportunities to work for and make use of but it all requires proper planning in order to make the most of it. If you look around a lot of companies don't do that; they spend a lot of money on a big, expensive stand and all they do is look for clients but they are missing an opportunity to do more."
At the front line of yacht transport, Boissevain is also in a good position to identify emerging markets and new destination trends. "Boats are now travelling all over the world," explains Boissevain. "We have even had five or six boats going to Peru, which is completely new. Perhaps marginal but there is something happening in Korea and Japan as well. Transatlantic between Europe and America is always popular so business is still there."
But Boissevain admits that world politics are having a negative effect on some areas. "Just as the world looks around us, some parts are very good and some parts are a bit more difficult," he says. "If planes are being shot down and there is a war going on, there is a continual pressure on Russian owners, who are good clients of ours. They don't buy or sell boats, they stay very quiet and that has an impact on the market. Furthermore, tourism going to Asia has been affected and the Middle East is not doing so well either. But on the other hand America is doing very well."
Profile links
Sevenstar Yacht Transport B.V.
Add a comment
Other Events News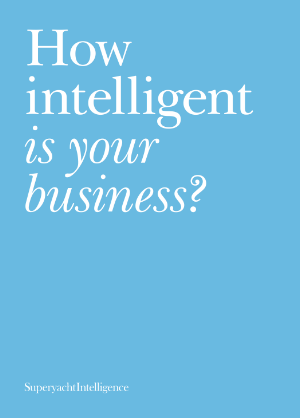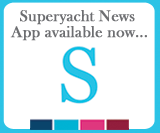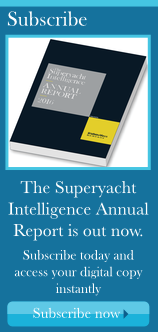 Tenders and Toys
SuperyachtIndex.com
Latest Premium Listings
Cummins Inc.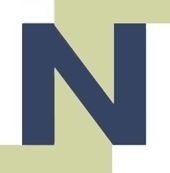 Nlightened Software Ltd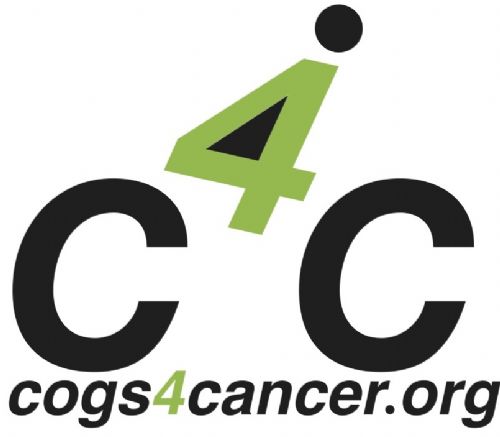 Cogs 4 Cancer
Zytexx International Ltd
Melita Marine Group
Raytheon Anschuetz
Kahlenberg Industries, Inc.
Featured Listings