4 Aug 2014
'Quality over quantity' for the Sydney Superyacht Show
The inaugural Sydney Superyacht Show, held on 1-3 August alongside the Sydney International Boat Show (SIBS), was quiet but organisers insist quality over quantity was their target.
Held in the Sydney Superyacht Marina on Glebe Island, the superyacht-focused brokerage show was a collaboration between the marina and Australian Superyachts and Geoff Lovett International, whose yachts represented the majority of the show portfolio. The show welcomed around 23 yachts, the biggest of which was 36.5m
Ophelia
(NQEA 2004), with the majority sub-30m.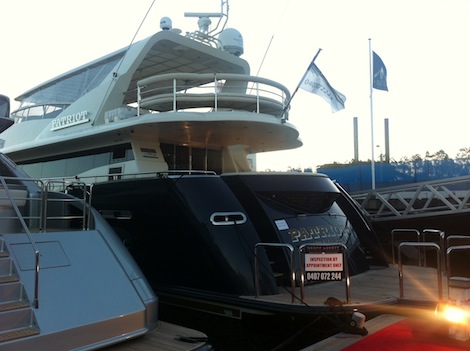 32.3m Patriot on display at the Sydney Superyacht Show

Averaging around 200 visitors a day, organiser Richard Morris was pleased with how the show had gone and told SuperyachtNews.com that these visitor figures were in line with what they had hoped for. "The show is not mainstream, and is essentially invite-only, based on broker leads", he explained. "We are purposely aiming for the top five per cent rather than the general public targeted sector the Sydney Boat Show goes for; we want hundreds of visitors here, not thousands."
Fraser Yachts, which has a Sydney office, exhibited the biggest yacht of the show – 36.5m
Ophelia
– and the team was complimentary about the show. "The show was really quiet but very successful for Fraser Yachts; we had at least 10 superyacht owners from Australia, New Zealand and the US on board
Ophelia
, three of which were very good prospects," said Eugenio Cannarsa, sales broker at Fraser Yachts Sydney. "We are very happy with the results but the other operators are really struggling."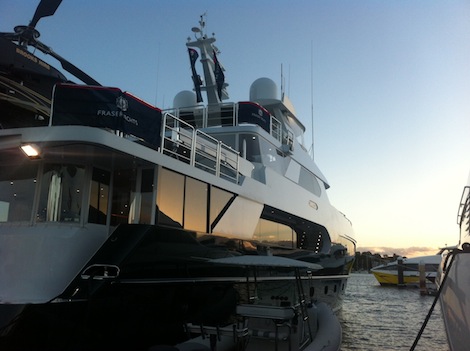 36.5m Ophelia on display with Fraser Yachts

According to Morris, as well as promoting awareness of superyachts, the show did see tangible results: a 75ft yacht sold on day two of the show, with Morris telling us at least one other yacht was under offer. "All the exhibiting brokers are impressed and the planning for next year's show has already started: it will be extended to a four day event next year. We think what we have achieved in our first attempt is good and the feedback we have received ensures we will grow this show into a relevant and regular fixture on the calendar."
In contrast to the Superyacht Show, foot traffic at the Sydney International Boat Show (SIBS) was high. A new split format, with the marina at Darling Harbour and main halls at Glebe Island, was in operation due to the three-year renovation of the Sydney Convention Centre which is the show's usual base. Despite this, visitors were not put off and numbers were high, with queues for ferries between sites stretching to more than an hour at times.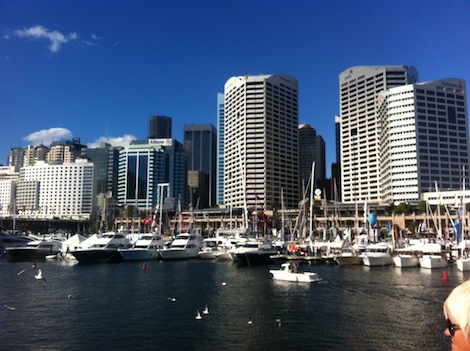 Part of the marina display at the Sydney International Boat Show

With Australia home to 29 billionaires, and with increasing numbers of Australian HNWIs able to afford yachts, it is surprising that more interest is not shown by the international superyacht community in marketing to this client base on home soil. The buying potential is certainly there. Although building yachts smaller than superyachts (at least in length, if not by volume) Multihull Solutions sold four c.50ft models at the show, and yacht owners and serious buyers were there to be seen along all the docks.
International brands exhibiting included Fraser Yachts, who exhibited at the Superyacht Show, Gulf Craft exhibiting through their dealers at the Superyacht Show, Taiwanese yard President Yachts, which exhibited in the Boat Show, and other companies, many of which have dedicated Australian arms, such as Sunseeker, Azimut, Pantaenius, Doyle Sails, Ocean Alexander, Vetus Maxwell and National Marine. The presence of Alloy Yachts' business development manager Chris Brown, walking the show, indicated that at least some superyacht shipyards are taking the buying power of the Australian market seriously.
Profile links
Australian Superyachts Pty Ltd
Add a comment
Other Events News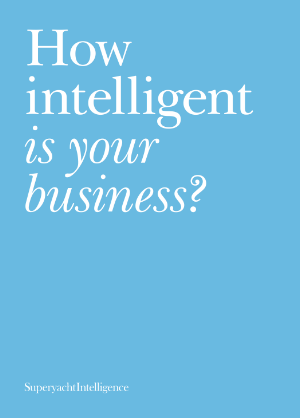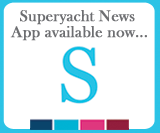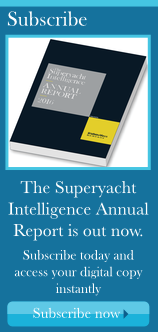 Tenders and Toys
SuperyachtIndex.com
Latest Premium Listings
Cummins Inc.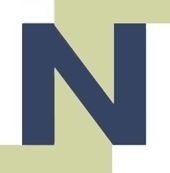 Nlightened Software Ltd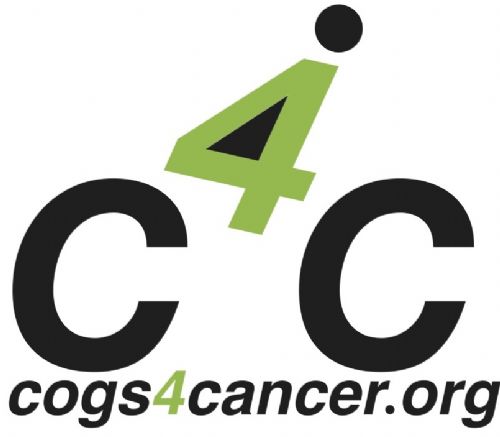 Cogs 4 Cancer
Zytexx International Ltd
Melita Marine Group
Raytheon Anschuetz
Kahlenberg Industries, Inc.
Featured Listings