26 Apr 2014
Should Antibes up the ante?
Walking around the Antibes Yacht Show since it opened its doors on Wednesday, it is evident that the show is quieter than previous years; with fewer visitors and the lack of some of the usual exhibitors, there is a feeling that something is missing. While this is a disappointment for some, others have found it beneficial and it has meant the chance to catch up with the industry and get a good idea of the perception of the show and its future - of which opinions are divided.


Royal Huisman are exhibiting for the first time this year. With the yard's reputation evolved primarily from new builds, their aim at the show has been to further promote their refit services, Huis-fit, in which they currently have three projects. Speaking to Jurjen van 't Verlaat, public relations at Royal Huisman, provided a fresh and un-biased perspective of the show. "This was an experiment for us," he admits. "But there are lots of project managers and captains around and even if we only come away with one new lead it will be worth our time as it is not a very big investment to be here. It is also great timing - just before the season begins."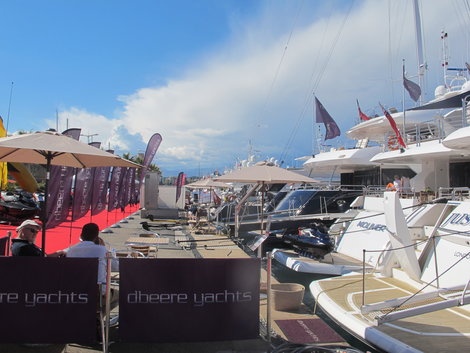 Icon yachts, who were sponsoring the Captains' Lounge this year, were happy with the way the show was going and were already considering how the yard could have more involvement next year. Currently looking at new locations in the South of France and expanding facilities, Stephan Vitus, project development at Icon, is confident about the market picking up. "If you look at the natural cycle of economics then this year is going to be very interesting," he says. "There is still a little bit of a back log with second-hand boats but they are really just the leftovers. The good ones and the bargains have gone and opportunities are being snapped up." With regards to the show, Vitus feels happy about how it is progressing. "It's nice and small which means lots of networking, making new contacts, refreshing contacts and catching up with what they are up to. The unexpected always happens," he adds.


And this seems to be the theme of the show with everyone I have spoken to - the focus here is the networking and catching up with old contacts before the season gets into full swing. However, amongst this there were murmurings about whether the show would even take place next year due to the lack of potential clients in attendance. One yacht broker, who wished to remain anonymous, confided that he thought something needed to change. "The organisers need to work on getting the big brokerage houses involved next year to get more clients through the doors," he said. "There is a lot of other stuff going on and the show is great for so many different things but it could be better for the owners that are paying to have their boats here."
---
"There is a lot of other stuff going on and the show is great for so many different things but it could be better for the owners that are paying to have their boats here."

---
One of the other main features of the show is the dedicated seminar facility which saw seminars being hosted each day by EasyTax and the International Superyacht Society and appeared to be very popular with most seminars well attended. Thursday's seminar entitled 'New VAT Regulations', hosted by Janet Xanthopoulos, head of yacht division at Monocei Management Sam, was of particular relevance and proved to be the most popular - telling of the confusion that surrounds VAT at the moment and the demand for clear and concise information as we move into the summer season in the Mediterranean.


Of particular mention were new regulations that were passed in Greece on 14 April 2014. The panel revealed that until now, commercial yachts required a Greek charter licence issued for five years to be able to embark and disembark in Greece. The new regulation (Law 4256/2014) states that there is no further need for this licence for EU-flagged and non-EU flagged yachts over 35m. However, being a very new development, Xanthopoulos explained that their was further details on the legislation to be revealed and confirmed.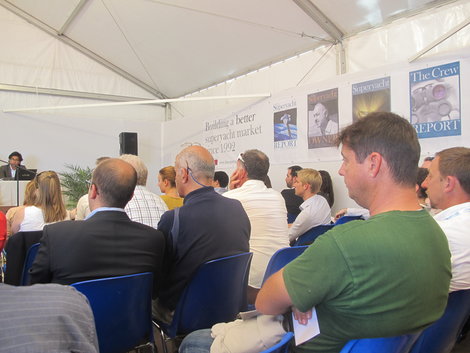 Other changes to VAT in the EU sparked Xanthopoulos to raise the question as to whether they will initiate a non-EU charter trend. "At the moment Montenegro is a very appealing option," she said. "It may offer the best place to embark in the Adriatic." Other attractive destinations and possible new chartering destination trends were noted as Turkey, which at present no VAT is applied to charters on foreign-flagged yacht and Asia. "In Asia a number of countries have or are starting to recognise the benefits of operating a VAT and duty free temporary importation scheme for pleasure yachts," Xanthopoulos added.


While the show felt quieter than last year, there remained a mixed bag of reviews coming from everyone I spoke to. The yards seemed to be happy with the level of enquiries and the opportunity to catch up with existing clients is proving extremely beneficial for them but the brokers are slightly more sceptical about the success of the show. With brokerage proclaimed as traditionally being the core business of the Antibes Yacht Show, if this is to continue being the mantra, the message seems to be that they need to focus on getting more brokerage houses on board for next year to ensure that the show develops and grows. One of the resounding comments from everyone I spoke to was that the show was at a perfect time of year and location, so this advantage needs to be capitalised on to ensure that next year is a success.
Profile links
Add a comment
Other Events News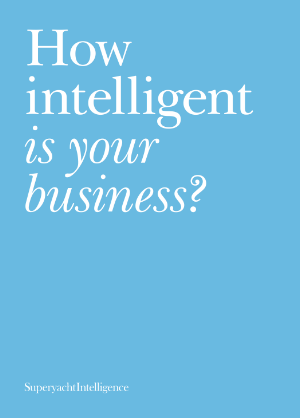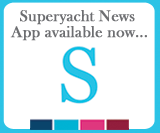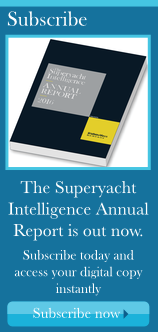 Tenders and Toys
SuperyachtIndex.com
Latest Premium Listings
Cummins Inc.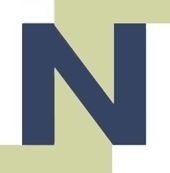 Nlightened Software Ltd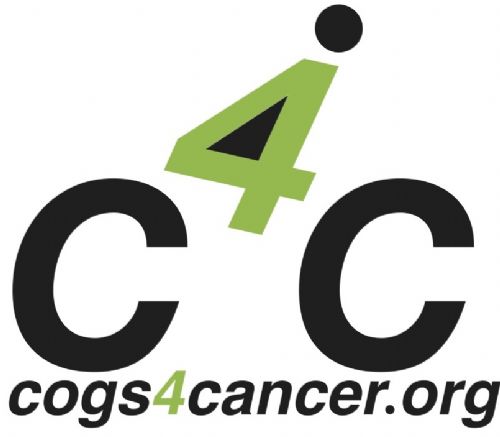 Cogs 4 Cancer
Zytexx International Ltd
Melita Marine Group
Raytheon Anschuetz
Kahlenberg Industries, Inc.
Featured Listings