8 Apr 2014
Taxing times in Monaco
Following on from the 2013 sold out edition of the Superyacht Management Meeting (SMM): Fiscal, this year has proven no different. Attempting to cap the event at 50 delegates proved unsuccessful so the gates were opened to allow 25 extra guests to join in the debate. Still exceeding expectations, there is currently a wait list should a spare spot open up. It's not hard to understand the overwhelming response to this year's meeting - a number of changes have been made in the last 12 months relating to charter and fiscal regimes across the Mediterranean and European Union. The intricacies involved have also witnessed a varied group of delegates signing up to better educate themselves on the legislative issues. From tax advisors, suppliers and lawyers to yacht managers and project managers, shipyards and owners representatives, this intimate group will convene to hear about the issues from the experts, whilst being able to play their own role as well.
Session one will open the day's events with an opening address by The Superyacht Group's News Editor and moderator for the day, Will Mathieson. Joining him will be panellists from last year's event providing an update from their respective regions. Pat Bullock of Network Marine Consultants, and Freddy Desplanques of Ince & Co. have long players a role in the VAT and fiscal structures of Spain and France respectively. What news will they bring from the front lines? And is the industry prepared for it?
Session two follows on from a point raised at last year's meeting, where not only are the European authorities unclear on what the superyacht industry is really about; the industry is equally ill informed when it comes to lobbying the appropriate governments. Mirna Cieniewicz, Secretary General of the European Boating Industry (EBI) will deliver a presentation based on EBI's efforts working with MYBA in approaching the EU Commission. Joining her will be Stephen Coleclough, consultant at Mischon de Reya, and president of the Chartered Institute of Taxation who has extensive experience working with the EU Commission.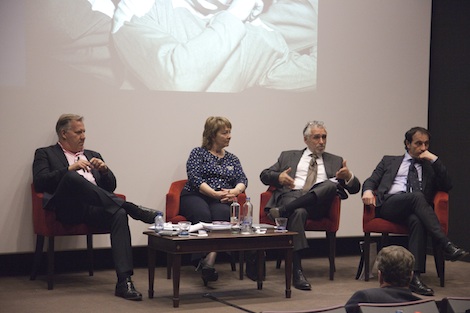 The experts at last year's edition of SMM: Fiscal (L-R): Martin Redmayne,
Patricia Bullock, Thierry Voisin and Ezio Vannucci

Following a networking lunch, delegates will be able to choose a breakout discussion based on their area of expertise. The various countries to be discussed will be France, moderated by Desplanques; Italy will be covered by Carlo Galli of Clifford Chance; Spain will see Miguel Angel Serra of Garrigues lead the discussion; while Croatia and other EU cruising grounds will be moderated by Dorijan Dujmic, country manager for BWA Yachting in Croatia. These sessions will operate in round tables, opening the discussion to everyone in attendance. Have a question or comment you want heard? Now is the time to raise it. The final wrap up session will see each table share their thoughts and outcomes from their sessions. Moderators will remain the same, except for France where Nicolas D'asta, of EASYTAX will share their tables comments.
Further details on this year's programme, including transcripts following the event can be found on the website here. Should you wish to secure your place at any of the other events on offer this year, please do not miss your chance and get in touch with Suzie on suzie@thesuperyachtgroup.com or call her on +44 207 801 1014.We'd like to thank our sponsor: EASYTAX for their support at this event.
Add a comment
Other Events News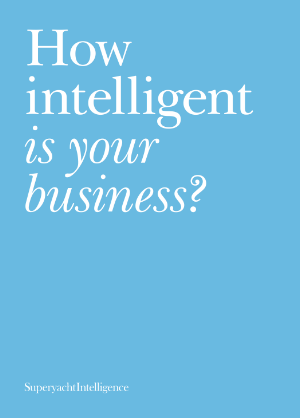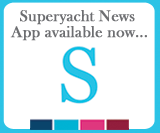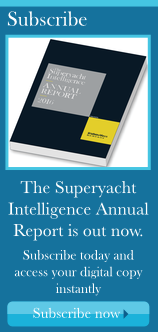 Tenders and Toys
SuperyachtIndex.com
Latest Premium Listings
Cummins Inc.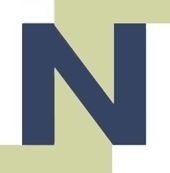 Nlightened Software Ltd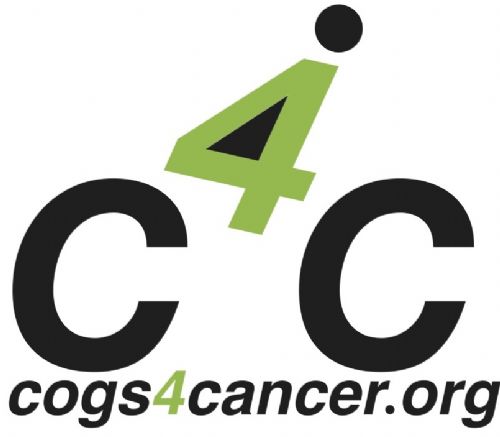 Cogs 4 Cancer
Zytexx International Ltd
Melita Marine Group
Raytheon Anschuetz
Kahlenberg Industries, Inc.
Featured Listings