12 Sep 2013
Don't typecast maritime security, says SAMI workshop
On Wednesday 11 September the maritime security industry gathered for the Future of Maritime Security workshop hosted by the Security Association for the Maritime Industry (SAMI). The event took place on board
HMS President
against the backdrop of London, the city in which "the heart of shipping lies", according to SAMI chief executive officer Peter Cook – the first time the capital city has hosted such an event.
The audience, a microcosm of the maritime industry, comprised Private Maritime Security Companies (PMSCs), insurers, lawyers and flag state representatives. Cook began the afternoon by evaluating the perception of maritime security, explaining this sector was still suffering from misconceptions despite a significant culture change. And one of the reasons this culture change is not being properly addressed is because of an industry-wide typecasting of maritime security. "Everybody thinks maritime security is about piracy. This is not the case," Cook explained. Equally worrying threats lie in the realms of fraud, cyber crime, theft and muggings in port and as such maritime security must diversify – and one area of of diversification is the superyacht arena. "[Superyachts] are obviously in some cases magnets for all sorts of crime," noted Cook.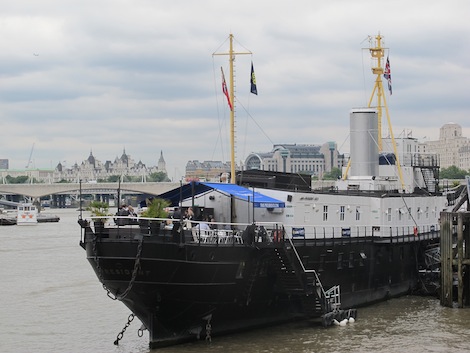 The workshop took place on HMS President in London

The afternoon's first session saw Professor C. Bellamy of the University of Greenwich examine the changing geographical landscape of maritime security. Bellamy suggested that over the next 20 years we can expect to see Asia and China grow as maritime powers – something we are beginning to see in the superyacht sector specifically – and postulated that political implications surrounding China's boundary disputes are likely. Moreover, the opening up of the North East passage will make the voyage from China to Europe easier – something worth noting in the context of an increasingly adventurous superyacht charter industry.
Next came Serdar Isik of maritime consultant Brookes Bell, whose talk on the Maritime Labour Convention 2006 (MLC) – which has now been ratified by 55 nations – focused on the logistics of implementation. The ILO has recommended that Port State Control focus on bulk carriers and passenger ships in the phasing-in stage, suggesting there may be a bit of leeway for superyachts.
Isik also focused on the Declaration of Maritime Labour Compliance (DMLC) parts I and II. Isik provided the much-awaited answer to the status of private armed guards on board and declared the flag state has the provision to interpret different professions on board and this will be outlined in the ratifying nation's DMLC part I. DMLC part II is equally important, added Isik, because, "Owners cannot take legislation into their own hands, as DMLC part II must be approved by the flag."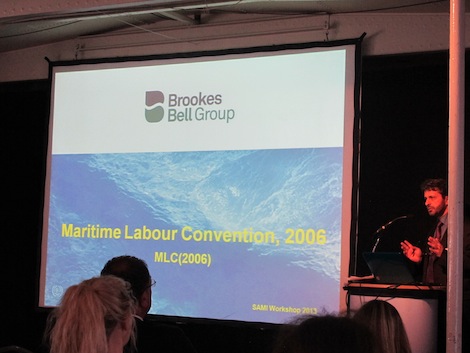 The MLC will provide better security for seafarers, explains Serdar Isik

David Hammond of law firm 9 Bedford Row International then outlined its
100 Series Rules for the Use of Force in Maritime Piracy
in the context of human rights. "I have raised the proposition that human rights apply at sea as they do on land." Though the 100 Series Rules are not mandatory, "It's in your back pocket to assist business," said Hammond. Cook then closed the first part of the afternoon by adding: "The work [Hammond] is doing will give excellent guidance on what you should and shouldn't be doing."
After some refreshments on the deck of HMS President, Sebastian Moore, managing director of communications provider Setel, put a financial spin on maritime security. The primary cost of communication in this context, said Moore, was the use of satellite handsets. "We've seen clients paying ten pounds a minute, which is astoundingly expensive." There are a number of ways costs can be mitigated, however, such as the use of a maritime specialist, choosing to call the vessel rather than the satellite handset and using WiFi rather than roaming.
Andrew Varney, operations manager of Port2Port, then provided a security profile of Nigeria, which in 2013 was ranked by the United Nations as 153 out of 177 countries based upon its Human Development Index. The factors for the emergence of piracy in the area, said Varney, are corruption, environmental damage and the destruction of government, all of which find a common denominator in their link with the oil industry. The proper training of crew is one of the ways to increase security in the area, concluded Varney.
David Hammond discusses the human rights of security operations

The afternoon's final session saw Pippa Strasser-Ganderton of specialist travel management company ATP Instone discuss the emergency repatriation needed when security is threatened. "You need a specialist who understands the flexibility needed in this type of operation," she said.
The afternoon closed with a question and answer session, which saw some interesting opinions arise. "There is a new type of piracy that's taking place on land," said one audience member, who added: "PMSCs should be shaping themselves to be multi-modal."
Providing a general consensus that PMSCs need to shape themselves to address the changing security landscape, Cook ended the day, thanking all speakers for addressing what is an increasingly relevant topic in today's superyacht industry, where the yachts are getting bigger and the media is hungrier. And his final words served to confirm why more discussions in this sector, which is so often closed off, need to be made public to increase awareness and improve safety and security on board: "Maritime security on the face of it seems incredibly simple but is, in fact, increasingly complex."
Profile links
Security Association for the Maritime Industry (SAMI)
Add a comment
Other Events News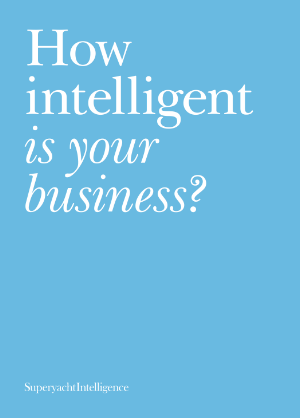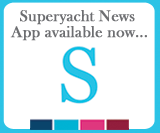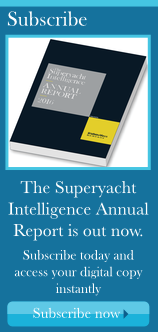 Tenders and Toys
SuperyachtIndex.com
Latest Premium Listings
Cummins Inc.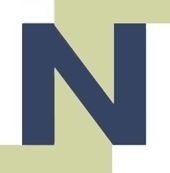 Nlightened Software Ltd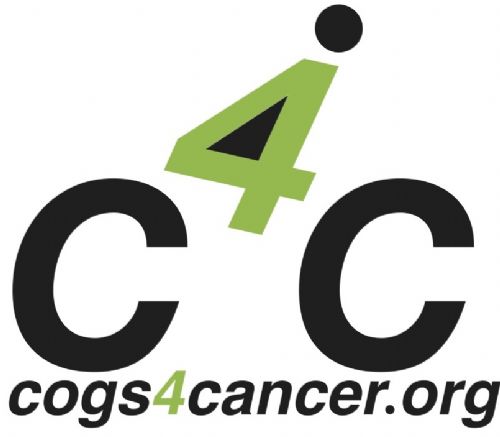 Cogs 4 Cancer
Zytexx International Ltd
Melita Marine Group
Raytheon Anschuetz
Kahlenberg Industries, Inc.
Featured Listings