20 Jun 2013
Material advantages: designers say alternatives must beat the traditional
Designers disagreed on whether clients and yards are open to alternative materials, in the morning sessions of day two at SuperyachtDESIGN Week.
"In 20 years, the palette of materials we are working with has not really changed. In fact it has got smaller, because of regulations," said Jonny Horsfield, of H2 Yacht Design. "There are some pretty boring materials out there we are still using."
Horsfield's experience was a combination of disinterest seen from clients in using alternative, or sustainable materials, and reluctance from yards in working with new products. With Bolidt/ Esthec, teak decking alternatives, a sponsor of the week, and teak a contentious material anyway, teak took up much of the heated discussion.
"There's something about teak. [Owners] have to have it. Yards that build these yachts have the teak in stock [and they want to use it]. And some just want to use what they've used before – it's tried and tested," said Horsfield.
But Horsfield's comments clashed with fellow design panel speaker, Christina Norris, founder of Oversee Yachts.
Norris said she had converted a 70-year-old owner who had specifically requested teak into using bolidt. He wanted family crests on each deck and discovered this could be achieved only with the alternative - the yard having said it was too labour intensive.
"If you are going to show the client a design that's much better than the traditional concept, then you can break through," she said. Horsfield, added on reflection of Norris' points, that bolidt was being used mainly as an imitator of teak and creative uses were an interesting proposition.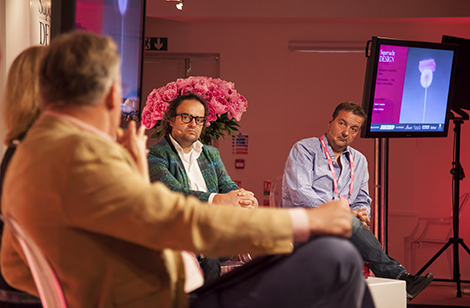 L to R: Panel speakers Marnix Hoekstra (Vripack), Jonny Horsfield (H2 Yacht Design)

Other areas of discussion included innovation in paint. Part of the problem, said audience member Awlgrip's Ken Hickling, who took up the gauntlet laid down by panel member, Marnix Hoekstra, was market demand.
"If you are prepared to take 10 per cent out in gloss, it will be a longer lasting, easier maintenance yacht. But people keep asking us for shinier paint."
Hoekstra, who had suggested a need for more innovation in paint, conceded there was "a rat race for glossy yachts."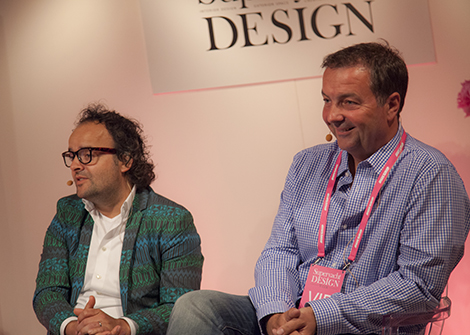 Hoekstra and Horsfield

But the discussion was also a creative affair, as well as a realistic one, living up to its title of 'Wild and Bold Imaginations'. Culminating in all the designers creating a custom made painted Perspex chair, it showed fun, flair and imagination still drives what we see on the water.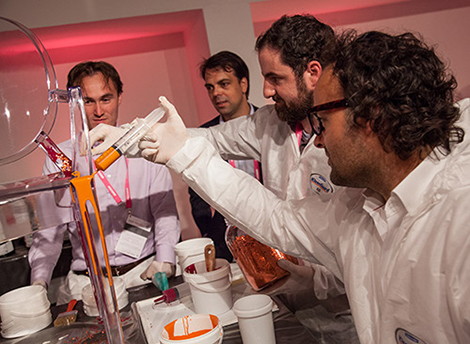 Designers have fun with painting of the perspex chair

The final result!

Elsewhere in Design Centre Chelsea Harbour, companies were showing their innovation in alternative material design. Downstairs, FR One showcased its Lloyd's-certified flame retardant furnishing fabrics. "The insurance premiums mean there's an economic imperative to using these fabrics," said manager Olivier Delhomme.
Profile links
Add a comment
Other Events News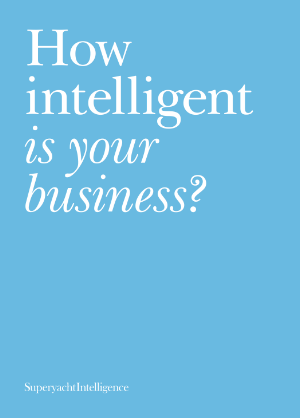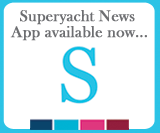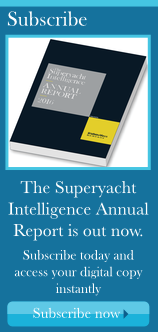 Tenders and Toys
SuperyachtIndex.com
Latest Premium Listings
Cummins Inc.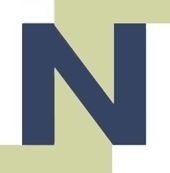 Nlightened Software Ltd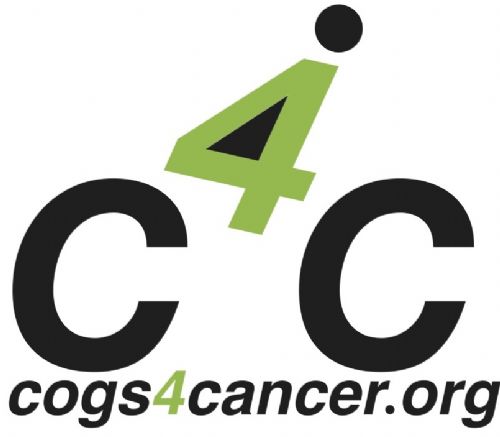 Cogs 4 Cancer
Zytexx International Ltd
Melita Marine Group
Raytheon Anschuetz
Kahlenberg Industries, Inc.
Featured Listings