5 Jul 2012
Perfect sailing conditions for the second day of the Pendennis Cup
The persistent mist and drizzle that has hung over Falmouth Bay for over a week, for both the J Class regatta and the first day of the Pendennis Cup, finally lifted and the 13 boats of the eclectic fleet were treated to classic Cornish racing conditions with the sun occasionally breaking through the marching lines of clouds coming off the Lizard Peninsular and a steady 15 knots of wind.
Race officer Peter Craig set a slightly shorter course after delaying the start for half an hour to allow the wind direction to settle.
The Pendennis Cup fleet set off upwind with a staggered start of two minute intervals led by the 38m gaff rigged 1915 schooner
Mariette
with the 61.2m modern schooner
Athos
last away.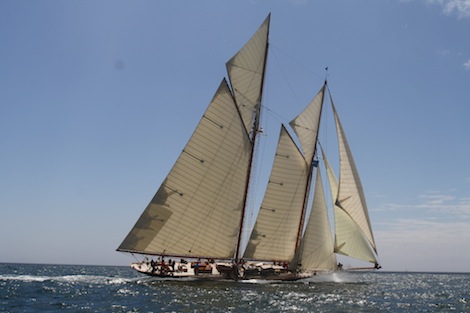 Mariette of 1915.


Spinnakers were set for the run down the coast past the St Anthony's lighthouse and then a long beat back into the Bay, followed by a three reaching zigzag legs, dodging around the anchored VLC tankers, to the finish - off Pendennis Castle.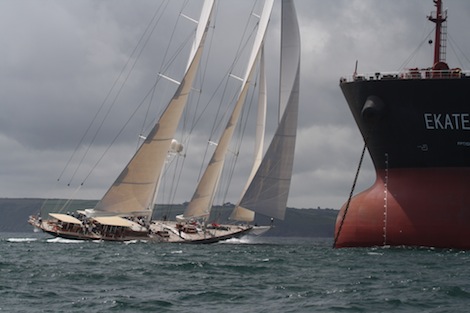 Athos passes an onlooking tanker.

The 34m
German Frers
sloop
Unfurled
made rapid progress through the fleet with her billowing Code O offwind sail back on board after overnight repairs by the North Sails sailmakers in the temporary loft set up in Pendennis shipyard.
Taking line honours, four minutes ahead of the 55m schooner
Adela
,
Unfurled
also took the handicap prize for the day and is now in the lead overall after two races.
In the Little Dennis class of four classic yachts from 11 to 15m, Ed Dubois helmed his
S&S
designed 1964 classic racer
Firebrand
to both line and corrected time honours to lead the class overall.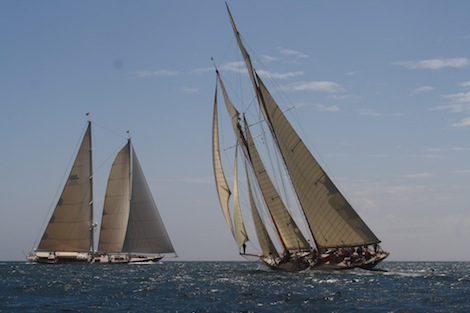 Athos (left) does battle with Mariette (right).


In the evening the crews were entertained in classic Cornish style with sea shanties in the Chain Locker pub on the Town Quay.
Thursday is a layday with the owners and VIP guests hosted at the Pendennis shipyard to a Moet & Chandon vintage tasting and lunch.
The final two races of the Pendennis Cup are scheduled for Friday and Saturday.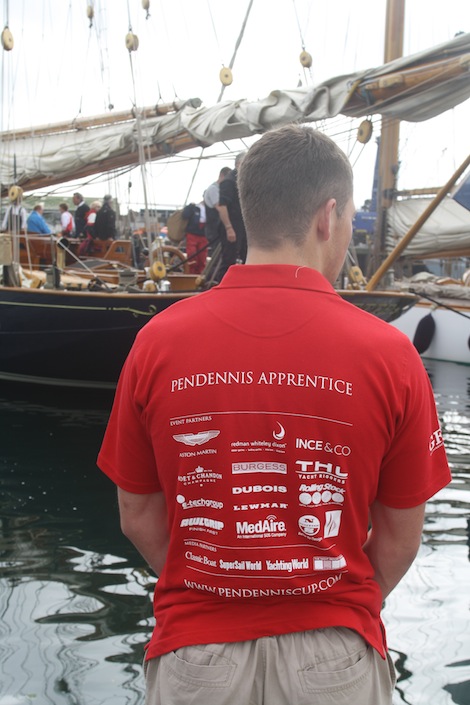 Results Pendennis Cup Day Two (4 July)
Pendennis Cup Class Race Two

Position

Yacht

Elapsed Time

Corrected Time

1st

Unfurled

1:50:30

2:38:21

2nd

Breakaway

1:56:32

2:43:37

3rd

Mariette of 1915

2:04:45

2:43:48

4th

Adela

2:19:23

2:44:03

5th

Bequia

2:13:44

2:46:06

6th

Athos

1:56:36

2:50:35

7th

Velacarina

2:25:26

2:55:06

8th

Marquita

2:24:41

2:57:40

9th

Bare Necessities

2:24:37

2:59:19
Pendennis Cup Class Points Overall after two races

Yacht

Race 1

Race 2

Total Points

Position

Unfurled

3.0

1.0

4.0

1st

Adela

2.0

2.0

4.0

2nd

Mariette of 1915

1.0

4.0

5.0

3rd

Breakaway

5.0

3.0

8.0

4th

Athos

4.0

6.0

10.0

5th

Bequia

6.0

5.0

11.0

6th

Velacarina

7.0

7.0

14.0

7th

Marquita

8.0

8.0

16.0

8th

Bare Necessities

9.0

9.0

18.0

9th
Little Dennis Classic Class Race Two

Position

Yacht

Elapsed Time

Corrected Time

1st

Firebrand

2:28:42

2:18:53

2nd

Mikado

2:40:26

2:22:28

3rd

Tomahawk

2:29:21

2:25:46

4th

Pinuccia

2:40:10

2:34:14
Little Dennis Class Points Overall after two races

Yacht

Race 1

Race 2

Total Points

Position

Firebrand

2.0

1.0

3.0

1st

Mikado

1.0

2.0

3.0

2nd

Tomahawk

3.0

3.0

6.0

3rd

Pinuccia

5.0 DNF

4.0

9.0

4th
Pendennis Cup Entry List
Pendennis Cup Class

LOA

Type

Design

Builder/Year

Adela

55.5m

Schooner

W.C Storey (1910) Dijkstra Partners (1995)

Pendennis 1995

Athos

61.2m

Schooner

Andre Hoek

Holland Jachtbouw2010

Bare Necessities

24.88

Sloop

Oyster 82/Humphreys Yacht Design

Oyster 2004

Bequia

27.66

Yawl

Stephens & Waring

Brooklin Boat Yard 2009

Breakaway

21.34

Sloop

Santa Cruz 70 /Bill Lee

Santa Cruz 1993

Marquita

38m

Gaff cutter

William Fife

Fife 1911/Fairlie Restorations 2005

Mariette of 1915

42m

Gaff Schooner

Herreshoff

Herreshoff Co. 1915/

Beconcini 1988

Unfurled

34m

Sloop

German Fers

Royal Huisman 2000

Velacarina

26m

Ketch

Truly Classic /Andre Hoek

Classen Jachtbouw 2004
| | | | | |
| --- | --- | --- | --- | --- |
| Little Dennis Classic Class | LOA | Type | Design | Builder/Year |
| Firebrand | 13.11m | Sloop | Sparkman & Stephens | Clare Lallow 1964 |
| Mikado | 12.55m | Bermudian Cutter | William Fife | Fife 1904 |
| Pinuccia | 14.2m | Sloop | 8 Metre/ Vincenzo Baglietto | Baglietto 1939 |
| Tomahawk | 14.8m | Bermudian Yawl | Olin Stephens | Barrett Boat Works 1938 |
Related Links

Pendennis Profile | Pendennis Website

Add a comment
Other Events News
Superyacht Intelligence Data
SuperyachtIndex.com
Latest Premium Listings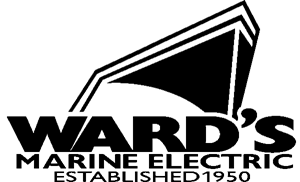 Wards Marine Electric

BachmannHR Group Ltd
Camper & Nicholsons Marinas Ltd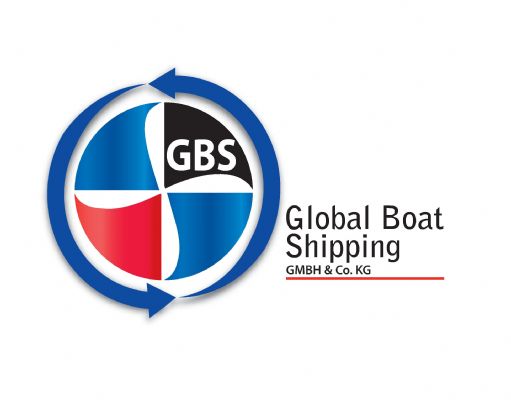 Global Boat Shipping GmbH & Co. KG
GINNACLE TEAK IMPORT EXPORT PTE LTD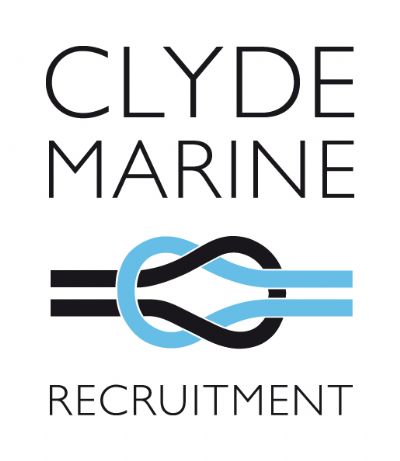 Clyde Marine Recruitment

OR Technology (Oehm und Rehbein)
Featured Listings