5 Jul 2013
Magma Structures sees hot future for carbon superspars
The team that previously built the carbon composite, free-standing DynaRig for The Maltese Falcon are back, this time with seven years of rig data, oil and gas manufacturing experience and orders for two revolutionary new rigs.
It may be somewhat challenging to maintain the veil of secrecy that currently hides what's going on inside Magma Structures once "Project Alpha" comes rolling out the side of their enormous sheds in Portsmouth at the end of next year. While a formidable non-disclosure agreement precludes us from revealing the precise nature of the projects, we were given a tour of the facility to inspect the calibre of handiwork and technological acumen that is being brought to bear on the two largest carbon spar projects on Earth.
Magma Structures is in effect the newly re-formed team that built the astonishingly successful—and ahead of its time—freestanding DynaRig for the
The Maltese Falcon
. Martin Jones and Damon Roberts, engineers, entrepreneurs and visionaries, had taken what they'd learned from developing fibre optic systems used in pitch control and rotor blade monitoring systems for wind turbines, and engineered the Falcon rig for Perini Navi and their client Tom Perkins. After that project ended, the two applied their combined carbon and fibre optic sensing experience to the oil and gas industry, where they conceived of an automated system to manufacture carbon piping with embedded sensors.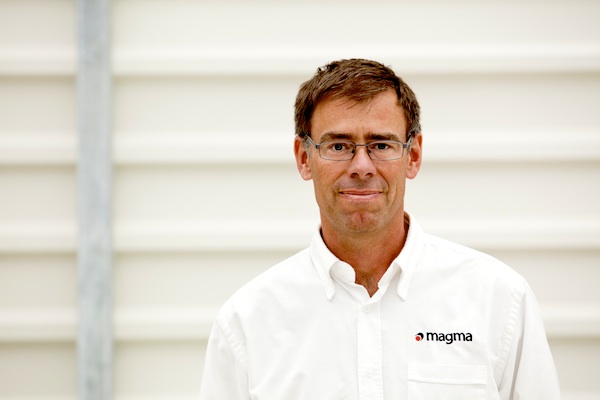 Clive Johnson, managing director of Magma Structures

Now they're back to building the biggest rigs in the world. Under the banner of their parent company Magma, Jones and Roberts hired in the formidable management skill of Clive Johnson to run Magma Structures, which is focusing on delivering highly complex carbon fibre composite structures for superyacht and other clients. Since they won the fist rig order in September 2011, they've expanded their footprint in Portsmouth to house the enormous structures they've been contracted to build. From a team of four people a couple years ago, Magma Group now employs over 80 people and they aim to be at 120 by the end of this year.
As we've
reported previously
, there are currently at least five major 100m+ supersailing yacht projects on the boards of designers and shipyards around the world. It's a happy time for yacht designers and ambitious clients. But there really is only one team in the world that could reasonably fulfil the requirement to build another DynaRig and similarly complex automated sailing rigs. With all of the data that continues to be monitored from the Falcon rig, and all of the advances in carbon manufacturing for the oil and gas industries, the Magma team were perfectly positioned to respond to market demand.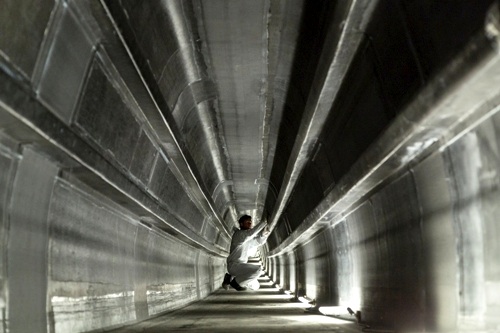 A Magma worker inside a section of 'Project Alpha'

Today, with "Project Alpha" well underway and planned for shipping in November 2014, and "Project Beta" just starting to be set up, the sheds in Portsmouth are teeming with activity. The "Project Alpha" rig is being laid up and cured in sections with ovens built around the pieces, as there's no autoclave large enough to handle them. What's clear is that the design of the rig is highly innovative and should, upon being revealed to the world, be recognized as a significant advance in automated sailing design and engineering.
Magma Structures is working on the automated control system—again, all in-house—that will collect, analyse and display data from the rig, and provide control and feedback to the helm. Having worked on
The Maltese Falcon
, and driven her many times, Damon Roberts is playing a key role, along with the owner's representatives in ensuring the systems achieve a level of functionality and safety that should redefine advanced sailing rigs for another generation.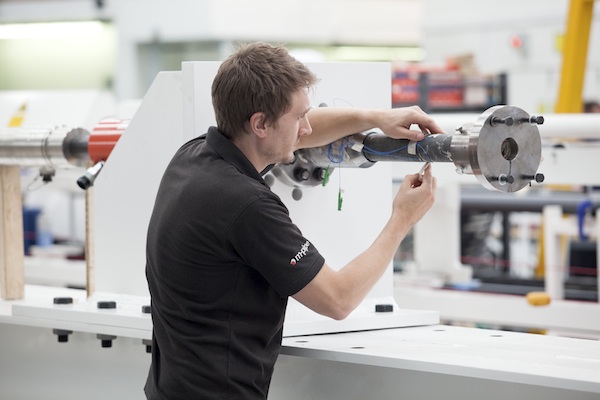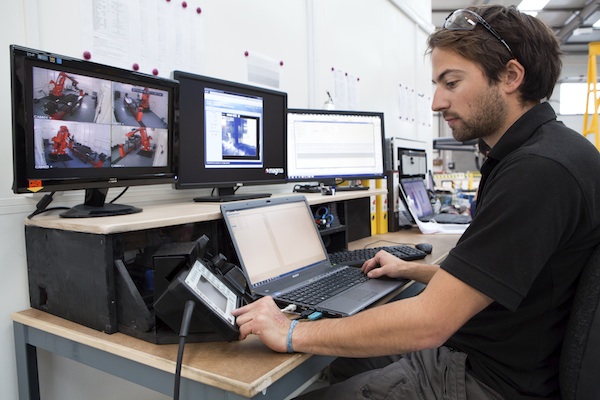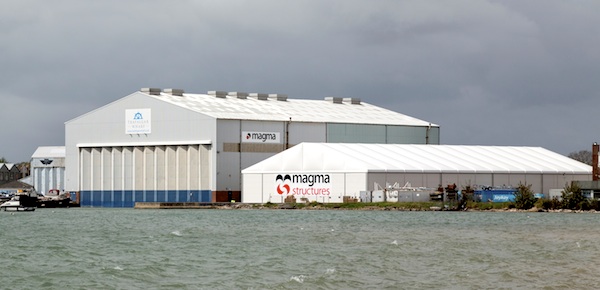 Top and middle: The Magma robotic fabrication and test lab; Bottom: Magma's factory in Portsmouth

With the requirement to stringently test their oil and gas carbon products, Magma houses an on-site test facility where components are stressed, measurements taken, and controlled breakages take place.
It all adds up to a formidable facility that truly has no peer in the world. Magma Structures has two rig orders now, and expects to receive orders for design engineering for more in the future. And with an eye on other complex carbon structures, it seems clear Magma is a name that may be with us for a while. Welcome the new big mast players: and expect to impressed by what they make.
For a full report on Magma structures, pick up the October issue of
The Superyacht Report
.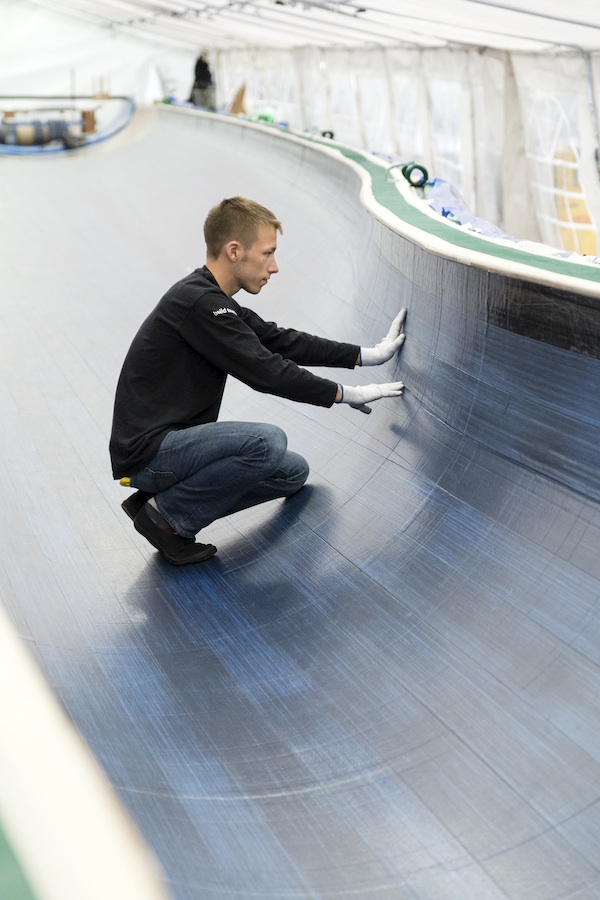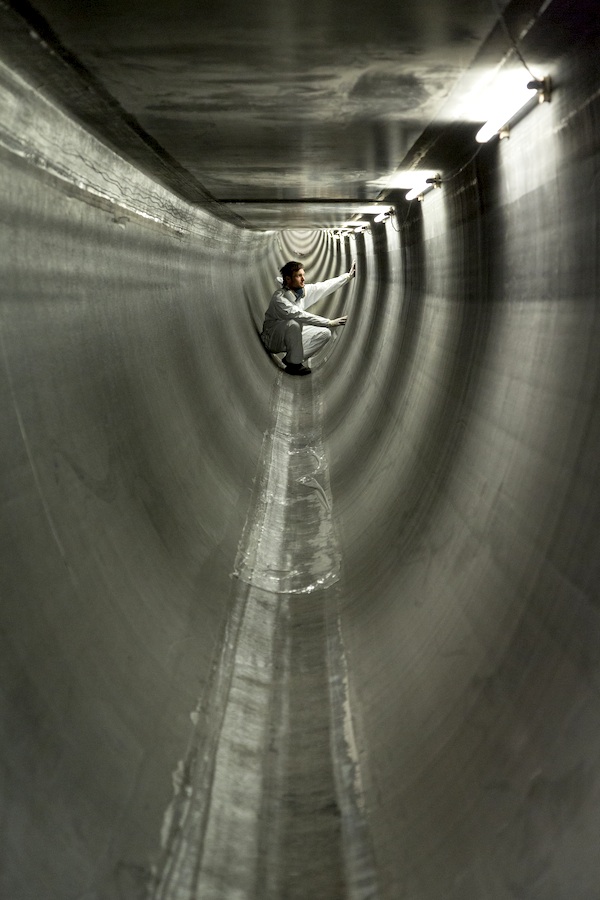 Magma workers on 'Project Alpha'

Add a comment
Other Business News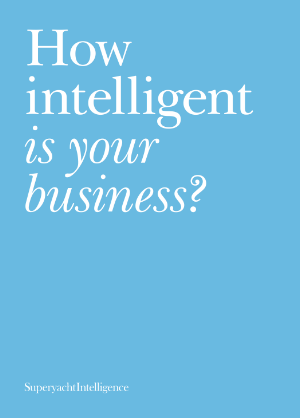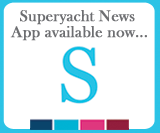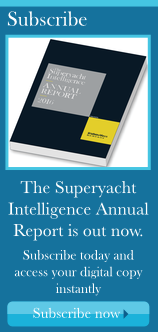 Tenders and Toys
SuperyachtIndex.com
Latest Premium Listings
Cummins Inc.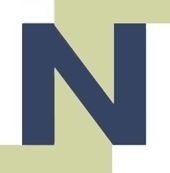 Nlightened Software Ltd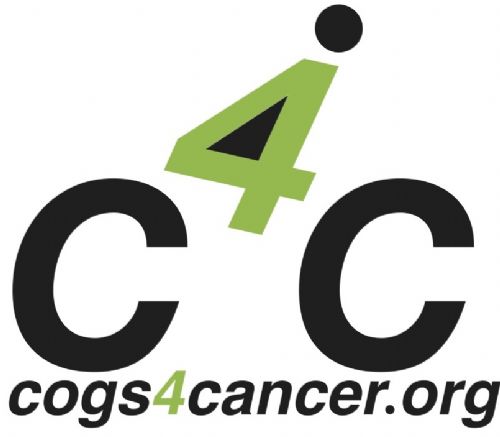 Cogs 4 Cancer
Zytexx International Ltd
Melita Marine Group
Raytheon Anschuetz
Kahlenberg Industries, Inc.
Featured Listings