4 Jan 2013
International Superyacht Society to elect new board directors
Following changes introduced to its bylaws in 2011, the International Superyacht Society (ISS) is set to elect eight new members to its board of directors, from a list of 15 nominees. The two nominees finishing ninth and 10th will serve a one-year term with the option to stand for election again the following year.
The list of nominees is as follows:

End-of-Term Directors
AJ Anderson—
Wright Maritime Group
ISS Board for six years; Co-Chair of the Technical Committee; Fabien Cousteau Blue Award; Gala Reception Silver Supporter
Jill Bobrow—
Jill Bobrow Associates, Inc.
ISS Board for two years
Danielle J. Grucci Butler—Maritime Attorney and Partner at
Hill Betts & Nash, LLP
ISS Board for one year
Rob Carron—
Willis Marine
ISS Board for four years; currently ISS Secretary and Executive Committee Member; Co-Chair ISS Gala Committee
Andrew Doole—
Show Management, Inc.
Serves on ISS Board perennially; ISS Gala Committee; Interior Design Award Sponsor
Sabrina Farmer—
International Maritime Associates
ISS Board last three terms; Co-Chair ISS Gala Committee; YachtInfo FLIBS Committee
Michele Flandin—
Oceanco
ISS Board for four years; ISS Fabien Cousteau Blue Award Committee; ISS Business/Person of the Year Silver Sponsor
Gary Groenewold—
Westrec Marinas
Serves on ISS Board perennially; Captain's Council; Distinguished Crew Award Silver Sponsor
Isabelle Huet—
Blohm + Voss Shipyards GmbH
ISS Board for two years; Captain's Council
Dieter Jaenicke—
Viking Recruitment
Currently ISS Vice President; Executive Committee Member; Perennial Gold Sponsor—Crew Initiative
Chris Layton—
Superyacht Solutions, Pty Ltd
ISS Board for one year

Nominated Directors
Gary DeSanctis—
Active Interest Media
Simon Harvey—
N2
Michele Leung—
Marsh
Derik Wagner—
MTN Satellite Communications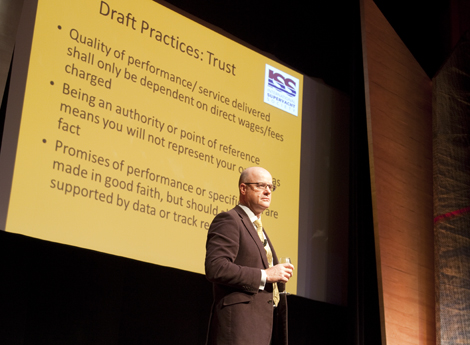 ISS president, Ken Hickling presents its code of ethics at the 2012 Global Superyacht Forum.

Related Links

International Superyacht Society Profile |
International Superyacht Society Website
Add a comment
Other Business News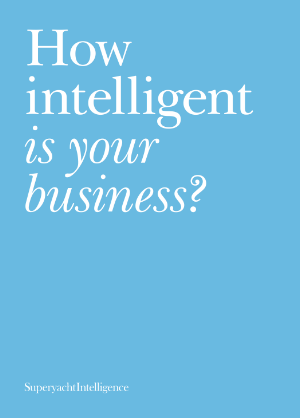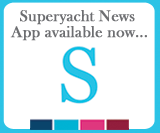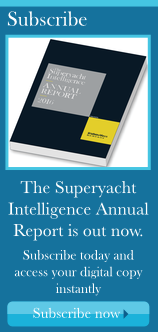 Tenders and Toys
SuperyachtIndex.com
Latest Premium Listings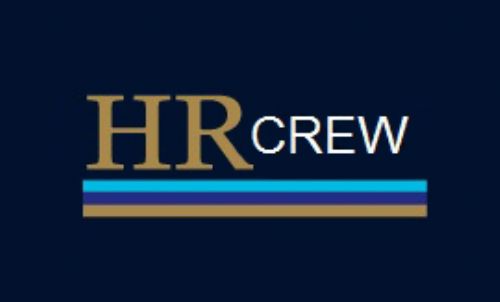 HILL ROBINSON CREW

Struik & Hamerslag B.V.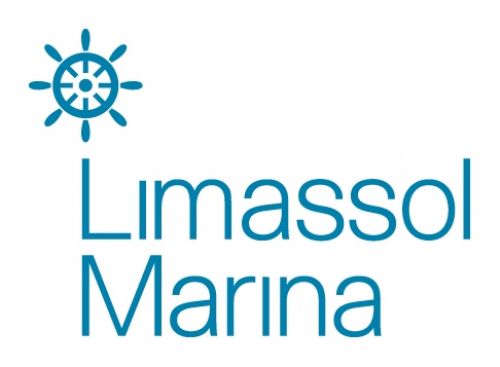 Limassol Marina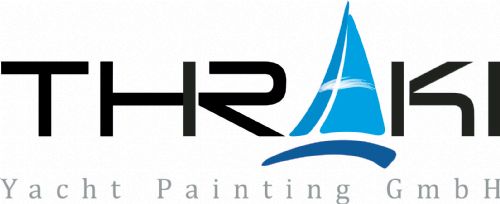 Thraki Yacht Painting GmbH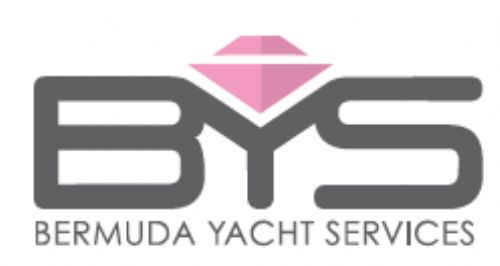 Bermuda Yacht Services
Raytheon Anschuetz

LUISE ASSOCIATES
Featured Listings