10 Oct 2012
Aluminium - the hull material of the future?
The price of aluminium has flatlined and has performed poorly in comparison to other commodity prices in the last 20 years, says a special report published by the Financial Times on 8 October.
According to the report, despite the naturally occurring metal's versatility, functionality and widespread use, "at $2,100 a tonne, its price is little changed since 1980, making it the worst performing mined commodity tracked by the International Monetary Fund."
The reason for this is a combination of substantial global inventories (there are over 10 million tonnes sitting dormant worldwide), the significant cost of producing it in a pure form from its oxide, alumina, and the most damning fact of all – that China's investment in aluminium extraction and production means it will remain self-sufficient for the foreseeable future.
But whilst mining corporations and aluminium producers bemoan the markets' perpetual ambivalence, it should be a source of encouragement for superyacht builders, even if statistics suggest otherwise.
According to data supplied by Superyacht Intelligence, of the 4613 superyachts on the water 803 are aluminium hulls – 17.41 per cent. But strangely, considering its competitive pricing, only 61 of the 398 superyachts in build are being constructed from aluminium – 15.32 per cent. Although this drop is negligible it would seem an obvious efficiency saving for shipyards to promote the use of aluminium over steel, the constituent elements of which dwarf the price of aluminium per tonne.
Franz Weger, director of technical concepts for yachts at aluminium specialist Aluship believes that hull construction methods are the reason aluminium uptake has been some way short of prolific among yacht builders. The production of a mould for composite alternatives to aluminium hulls can be a cost saving measure in itself, he explained:
"If you are building a series of yachts it is practical to invest in a mould because you can use it several time, compared to one aluminium prototype. But in the superyacht arena all hulls are prototypes so people are less inclined [to incur the expense of] producing a mould for a single use."
In the latter case aluminium is cheaper than the composite alternative and lighter than the steel alternative.
Heesen is both a prominent and successful advocate of aluminium hull construction. The Dutch yard currently has five aluminium superyachts in build but consultant naval architect for the builder, Piet van Oossanen says the decision is based on performance and not numbers:
"The raw material from which [a proportion of] aluminium is made is Bauxite. This is not cheaper than iron ore, from which steel is made. The market price per tonne of steel is about $600 and for aluminium this is about $2000 per tonne.
"Welding aluminium is much more difficult, requiring more [highly skilled] welders and this is also a factor [that limits its use in hull construction]."
But the benefits to building in aluminium are clear when one examines the innovative 65m Fast Displacement Hull Form, currently in-build at Heesen's yard in Oss. This innovative hull design is a market leader in performance terms, with resistance reduced by 15-20 per cent at semi-displacement speeds, when compared to hard-chine hulls.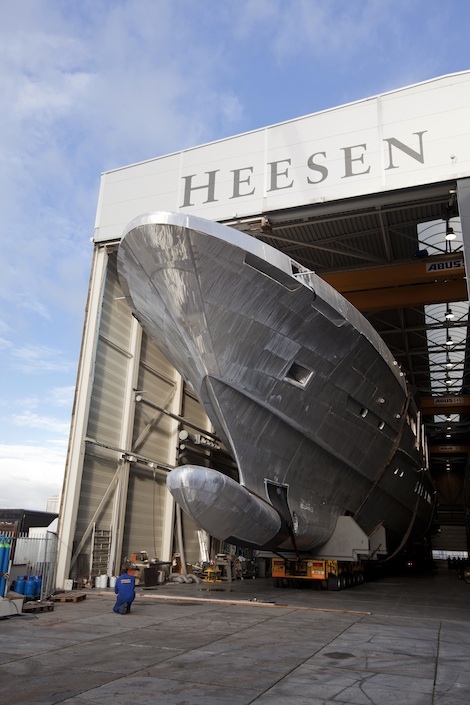 An example of Heesen's aluminium hull constructions.Image courtesy of Justin Ratcliffe.


Related Links

Aluship Profile | Aluship Website

Heesen Profile |
Heesen Website
Add a comment
Other Business News
Superyacht Intelligence Data
SuperyachtIndex.com
Latest Premium Listings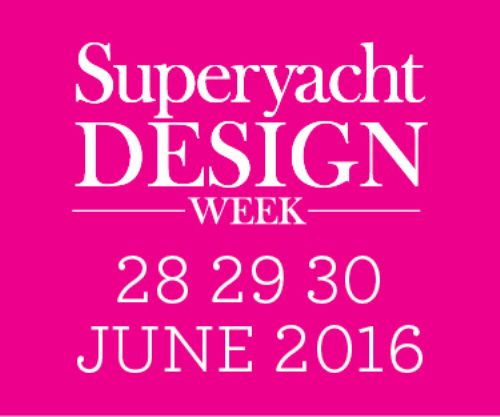 SuperyachtDESIGN Week
Naiad Dynamics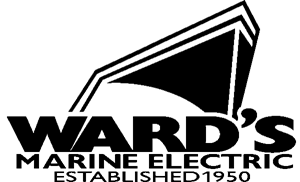 Wards Marine Electric

BachmannHR Group Ltd
Camper & Nicholsons Marinas Ltd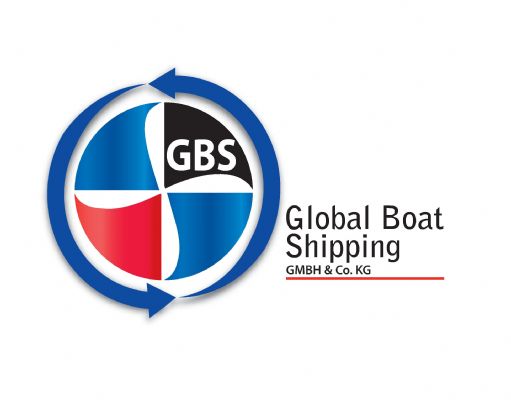 Global Boat Shipping GmbH & Co. KG
GINNACLE TEAK IMPORT EXPORT PTE LTD
Featured Listings