17 Sep 2012
OceanStyle MD sees diligent brokerage as pivotal to future of industry
OceanStyle, the brokerage, charter and management company specialising in superyachts of 25-40m, has unveiled its new image at the Cannes Boat Show. In a nod to its parent company, the company will now be known as 'OceanStyle by Burgess', with its logo and marketing imagery sporting the trademark Burgess blue.
Undoubtedly, raising awareness of the intrinsic links with a company of Burgess' profile stands only to benefit the company, and the rebranding seems logical in that it aligns the two brands. But OceanStyle is also operating in a particularly depressed sector of the market.
To mark the occasion, SuperyachtNews.com met with OceanStyle's managing director, Richard Lambert to discuss the challenges facing the brokerage and charter markets. Regarding the former, Lambert conceded that there was a "surplus of supply creating a downward pressure on prices", but insisted that OceanStyle was well positioned as a specialist to adapt its strategy.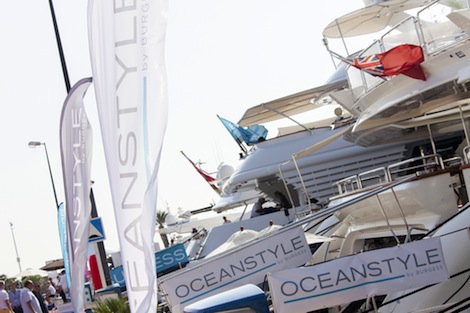 This has included expanding the company's target focus to include emerging markets, such as Brazil and China, whilst retaining faith in the robustness of the US boat-buying market. "Because the dollar has strengthened we have seen more US buyers coming over [to Europe] to do some shopping," Lambert said.
The charter market has been affected by similar downward pressure on pricing this season, with many clients holding out for last minute, cut-price deals. But Lambert was reasonably defiant, pointing to a similar supply-demand disparity being the cause of the modest statistics. "It's not all doom and gloom", he explained. "People are still chartering and [the increasingly crowded market] equates to healthy competition."
But this imbalance can only be resolved by attracting more UHNWIs to yachting. And Lambert was aware that the responsibility for doing that falls at the feet of brokerage houses as the primary point of contact for potential owners and charterers. "Over the last 10 years the yachting industry has grown up a lot and has got better at retaining clients and attracting more people into it", he said. We no longer operate as a 'cottage industry' he explained, and the ever-growing list of regulations that govern the actions of the industry are testament to that. The industry, therefore, must accept that its fate lies in its own hands.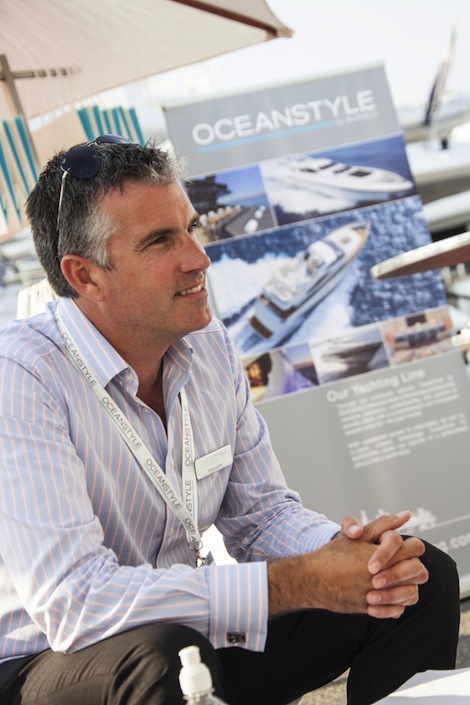 After another tumultuous year, Lambert believes it is difficult to make any firm predictions for 2013 and beyond, but he hopes to consolidate the company's position, and continue its prolonged "organic growth". And for the industry more generally:
"The shipyards have contracted a lot so we're not seeing the same number of new products coming on to the market. Hopefully this will eventually lead to an upturn in sales for good quality, well maintained yachts on the brokerage market.
"There is an over-supply and it is going to take a while for the correction to occur. There are difficult times ahead and it is going to take a lot of hard work but we have to sell more boats to new clients that we've brought in. At the end of the day that's the way it's going to happen."
Related Links

OceanStyle Profile |
OceanStyle Website

Add a comment
Other Business News
Superyacht Intelligence Data
SuperyachtIndex.com
Latest Premium Listings
Naiad Dynamics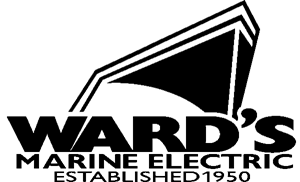 Wards Marine Electric

BachmannHR Group Ltd
Camper & Nicholsons Marinas Ltd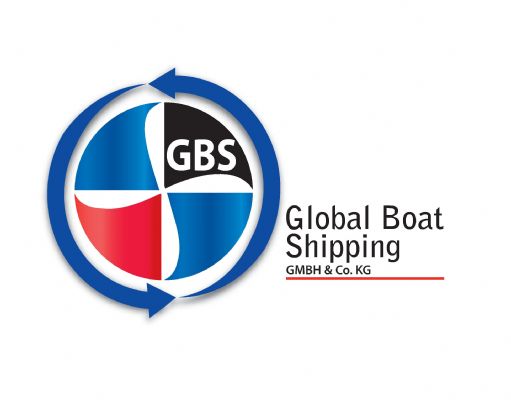 Global Boat Shipping GmbH & Co. KG
GINNACLE TEAK IMPORT EXPORT PTE LTD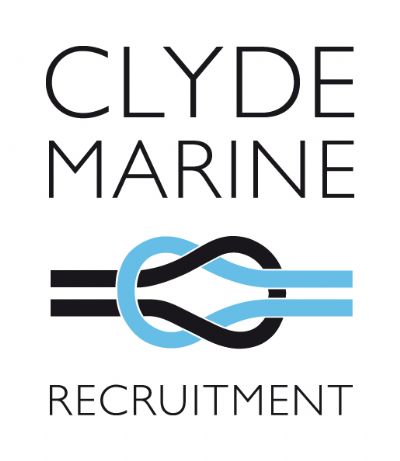 Clyde Marine Recruitment
Featured Listings