3 Sep 2012
OA 120 delivery due post sea trials
The first of the 37m tri-level OA120 series designed by Evan K Marshall and constructed at Christensen Shipyards for Ocean Alexander, which was launched on in Vanvouver, WA on Friday 24 August, is about to undergo sea trials. Having signed a contract for an initial series of three yachts three years ago, this first is due for delivery in the coming weeks and she is expected to debut at the Fort Lauderdale International Boat Show at the end of October.
The sea trials will be a momentous point for the first model in the OA 120 series, said CEO of Christensen Shipyard, Joe Foggia: "When we put her in the water there was no ballast adjustment needed and she is sitting in the water very well. In fact, she is actually a little lighter in the water – and so hopefully should be faster – than we expected. Once we get her on sea trials we will be able to prove her [expected] abilities."
After sea trials and confirmation she meets expected performance standards in the next couple of weeks, Christensen will start work on the second hull and mostly replicate the original, with perhaps a few tweaks, confirmed Foggia.
Although the initial proposal had been for 35m (115ft) superyachts, this was extended by two metres to 37m (121ft) soon after the signing of the contract when engineering packages suggested the longer length would provide a better outcome, which added several months to the first project's timeline. The extendable mould was constructed at the Ocean Alexander facilities in Taiwan and shipped to Vancouver while the superstructure was moulded and completed in the US.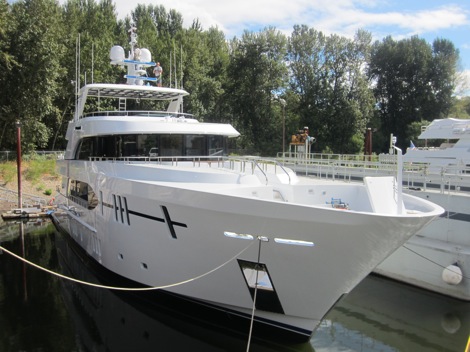 The first of the OA 120 models sits in the water awaiting sea trials

The concept and collaboration was envisaged by John Chueh, owner of Ocean Alexander, who had been looking to extend the size range of the yachts it built but facilities in Asia were too small to accommodate the larger superyachts and the yard was already putting out 30 vessels a year speculatively. This month there was announcement of a 34m (112ft) Ocean Alexander series design, to be constructed in Taiwan, again with Evan K Marshall working on naval architecture and Greg C Marshall on engineering,
Jeffery Ferguson, previously an executive at Christensen who is in charge of the project for Ocean Alexander, commented that there are benefits to the collaboration on a number of a levels: "The way we were able to put this [arrangement] together so we could both make a profit was by using the buying power of Ocean Alexander. Whereas yards that just construct larger custom superyachts only build a handful of vessels a year, we build 30 yachts, each with equipment supplied by the manufacturers that also supply to vessels over 30m. We can therefore buy materials for less than the yards that buy fewer units. [This arrangement] also helps Christensen Shipyards because they can buy at our costs for their projects as well, so the profit margin increases on their boats as a result of this alliance and synergy."
Currently there are three builds confirmed for the collaboration, but the companies commented that if the series is received well by the market, the aim is for many more to be constructed, perhaps up to 10, and designs for a 40m and 46m series have been made, as the hull mould is extendable up to (47m) 155ft. Although there is as yet no buyer for the first yacht, Ocean Alexander hopes that the Fort Lauderdale show next month will attract serious interest.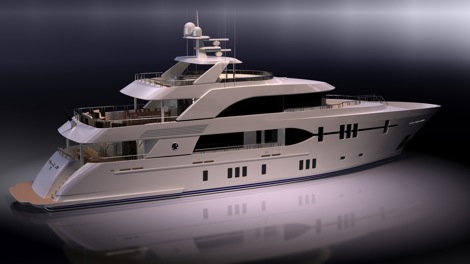 A rendering of the Evan K Marshall-designed OA 120

The first vessel is on the market for US$19.9m, at a cost of approximately $3,700 per square foot, compared with $3,200 for the Christensen Custom Series, said Foggia. This is because when dealing with smaller spaces with tighter access, things become more complex for the yard. He commented that adopting Lean Manufacturing techniques over the last two years has increased efficiencies and been of great benefit to the project.
Ocean Alexander is looking to focus on marketing the finished yachts in the US boat show season, from Fort Lauderdale in October to Palm Beach in March, and would only display a yacht in Europe if an owner had taken her there. "If there was an unsold boat available to be marketed in Asia, and it did not conflict with the Fort Lauderdale show, we would consider taking it there. But Ocean Alexander's owner Johnny [Cheuh] is well tapped into the market in Asia and he feels that this market is looking for yachts over 37m," said Ferguson.

Related links

Christensen Shipyards profile | Christensen Shipyards website
Ocean Alexander website
Evan K Marshall profile |
Evan K Marshall website
Add a comment
Other Business News
Superyacht Intelligence Data
SuperyachtIndex.com
Latest Premium Listings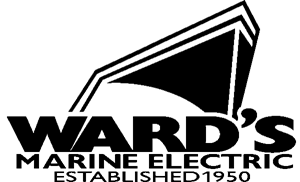 Wards Marine Electric

BachmannHR Group Ltd
Camper & Nicholsons Marinas Ltd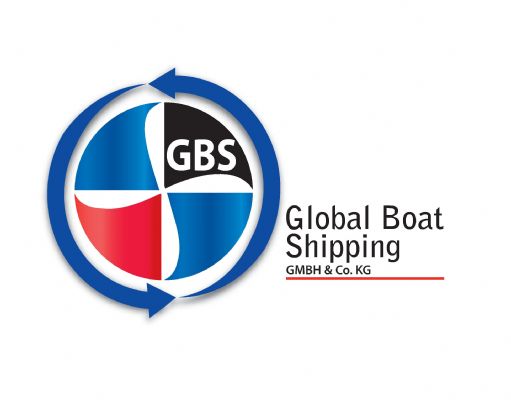 Global Boat Shipping GmbH & Co. KG
GINNACLE TEAK IMPORT EXPORT PTE LTD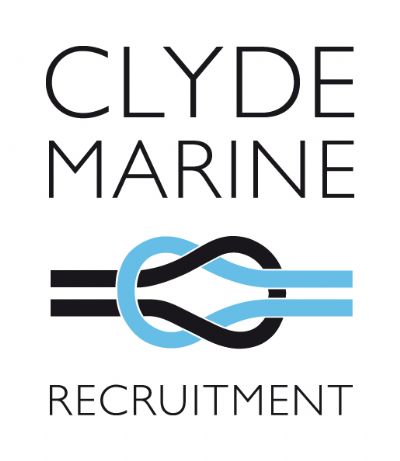 Clyde Marine Recruitment

OR Technology (Oehm und Rehbein)
Featured Listings