16 Aug 2012
Superyacht gazing: predicting the industry's future
Good news first. The industry will continue to thrive, with over 7,000 superyachts predicted to join the fleet by 2032. The last 20 years, as the graphs below illustrate, saw an unprecedented period of growth, with 66 per cent of the entire fleet delivered across the last two decades. Even predicting conservatively on these numbers, explained The Superyacht Group's chairman Martin H Redmayne, it suggests a positive growth period ahead.
"By the time this 20th Anniversary year [of
The Superyacht Report
] ends, over 3,000 yachts over 30m will have been added to the fleet, and the total fleet, including orders, will have surpassed 5,000 units," said Redmayne.
"Two thousand of those units will have been delivered in the past decade, so with that growth rate and, according to my best estimates at a revised and conservative average of 150 units per annum, we should exceed 7,500 yachts in the next two decades."

Total fleet numbers from 1992 - 2011


Total deliveries from 1992 - 2011. Numbers peaked in 2008 at 268
(Source: The Superyacht Report Aug/Sept issue)

Yet, coupled with such amazing prospects for businesses within the industry, come a series of concerns. The first of these is size. Using research from
Superyacht Intelligence,
37 yachts over 50m were delivered in 2011 compared with only 18 yachts ten years ago. For the future, this means that – based on an average of 40 yachts delivered each year - we could see 360 more 50m plus yachts enter the fleet. And on an individual scale too, we are seeing ever greater yachts stealing the thunder of their forbears. The180m Lürssen
Project Azzam
will be the world's biggest yacht when she launches in 2013, overshadowing (the now somewhat ironically named)
Eclipse,
launched in 2010.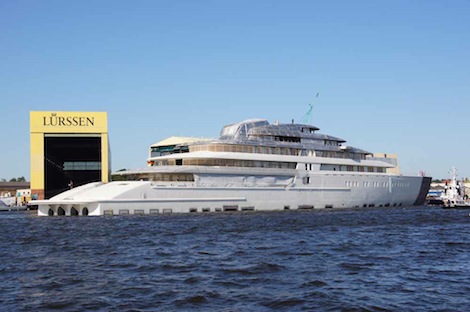 At 180m Project Azzam (seen here in last stages of construction) will top 162.5m Blohm + Voss's Eclipse as the world's largest superyacht

This has ramifications for the infrastructure that has to accommodate them, as Ellie Brade, Pacific editor of
The Superyacht Report
outlined. "This creates a huge potential for refit logjam and berth shortages in this size frame, and this issue will only increase as numbers of yachts in this size category swell." Already, in recent months we have seen super sized berths launch and refit facilities expand in preparation to meet a new demand. But whether these facilities are placed where the huge yachts will want to hang out is another question.
Then there is the problem of aging yachts. As we go further into the future, there will be more elderly yachts on the water, each decreasing in value but costing the same, or more, to refit and maintain.
Superyacht Intelligence
estimates there are around 1,000 yachts over 40 years old. One solution that we predict will be taken up is
scrapping
. Though not widely practiced now, largely owing to the hazardous waste of their materials, the
first superyacht to pass Lloyd's Inventory of Hazardous materials (IHM)
test giving it 'Green Passport' status launched this year, indicating scrapping may become more viable an option in the future.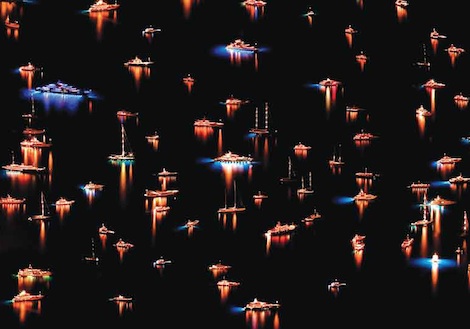 Yachts on the water resemble a beautiful superyacht galaxy. What is in the stars though for the superyacht industry? Image: Rainer Brunotte
Most crucially, the future – in any context - is all about opportunities that lie in wait. And the opportunities
The Superyacht Report
predicts for the industry are tremendous. Looking at the optimism offered by the growing numbers of super rich, Redmayne said:
"If you consider that there were 233 billionaires in 1992 (
Fortune magazine
) and today we are seeing reports of 1,235 billionaires with a cumulative wealth of $4,180 trillion (
Wealth-X world Ultra Wealth Report, 2011
), then when compared to the growth percentages of the yacht market, we should see more players entering the business and the curve looking very healthy."
Good times lie ahead then for the superyacht industry, but only if its robust future can be supported by the necessary infrastructure and business attributes of quality, value and service. We look forward to publishing
The Superyacht Report
2032 and wonder which of our predictions, and what surprises, will come true.
The Superyacht Report 20th anniversary edition can be downloaded here or subscribe for the print edition here
Find out what else is in the issue here
Add a comment
Other Business News
Superyacht Intelligence Data
SuperyachtIndex.com
Latest Premium Listings
Naiad Dynamics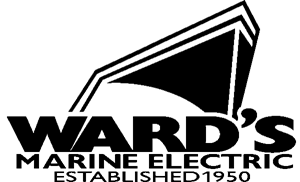 Wards Marine Electric

BachmannHR Group Ltd
Camper & Nicholsons Marinas Ltd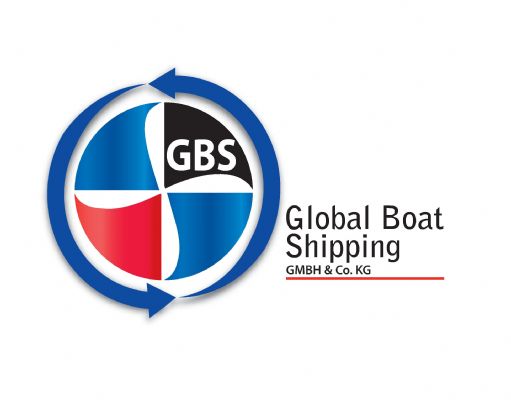 Global Boat Shipping GmbH & Co. KG
GINNACLE TEAK IMPORT EXPORT PTE LTD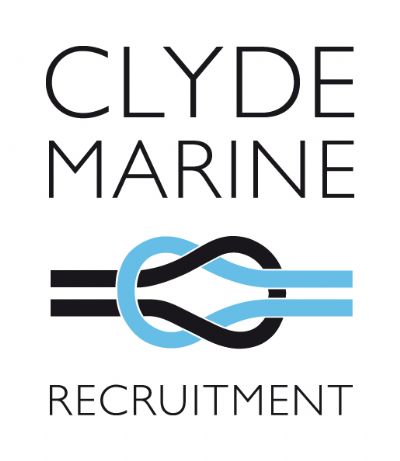 Clyde Marine Recruitment
Featured Listings