30 Jul 2012
NZ Marine industry to benefit from NZ Americas Cup campaign
When Emirates Team New Zealand (ETNZ) launched their brand new AC72 in Auckland last week, their campaign for the 34th Americas Cup stepped up a notch. Crowds of thousands gathered to watch as the yacht was christened
New Zealand,
the name
in homage to the country that has backed the campaign in spite of issues and conflicts that have dogged the Cup in recent years.
As the campaign gains momentum, Peter Busfield, the executive director of NZ Marine says that the ETNZ's Americas Cup campaign will deliver a substantial and measurable boost in the export of New Zealand manufactured boats and equipment. "We know from past experience that high profile America's Cup campaigns help attract lucrative new contracts and create new jobs in our industry," said Busfield. "We estimate that over $30 million worth of New Zealand boats and equipment has already been supplied in the build up to next year's America's Cup regatta.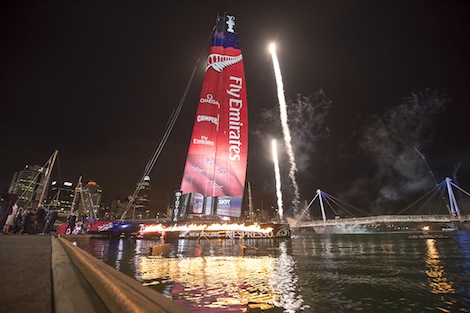 The AC72 New Zealand launches in Auckland on July 21

The exposure the campaign will attract for the NZ marine industry is welcome news and no doubt part of the knock on effect that the New Zealand government hoped for when they made their NZD$34 million investment into the campaign. "Every time ETNZ unveils an innovative new vessel, like
New Zealand
, or competes well in an international regatta, they help remind the world's boating markets just how innovative and highly skilled New Zealand boat builders are," continued Busfield.
Busfield says the large amount of international media coverage generated by New Zealand's launch will continue over the coming months as the giant AC72 catamaran sails against Luna Rossa in extensive testing on the Hauraki Gulf. "That exposure is the equivalent of us taking a full page colour ad in all of the world's major boating magazines," he says. "It provides an enormous boost to our industry, which already generates exports of over $640 million."
"As the widely respected world expert in innovation management and strategy, Professor Goran Roos, pointed out recently, manufactured exports are some of the most valuable exports a country can produce; generating, for example, around four times as much value as the dollars earned in tourism," concluded Busfield.
The New Zealand marine industry currently generates around $1.6 billion, around 40% of which is exported. It employs 8000 people and has 450 apprentices, whose training is overseen and guided by the New Zealand Marine Industry Training Organisation.
---------
Pacific Editor, Ellie Brade, writes on the launch of the ETNZ AC72 and the work New Zealand is doing to attract increased numbers of superyacht visitors to the Pacific in the upcoming issue 137 of
The Superyacht Report
. If you do not yet subscribe to the magazine,
click here
for more information on our subscription packages.
Add a comment
Other Business News
Superyacht Intelligence Data
SuperyachtIndex.com
Latest Premium Listings
Naiad Dynamics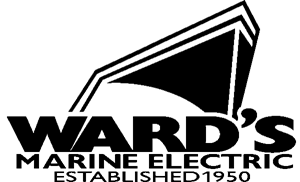 Wards Marine Electric

BachmannHR Group Ltd
Camper & Nicholsons Marinas Ltd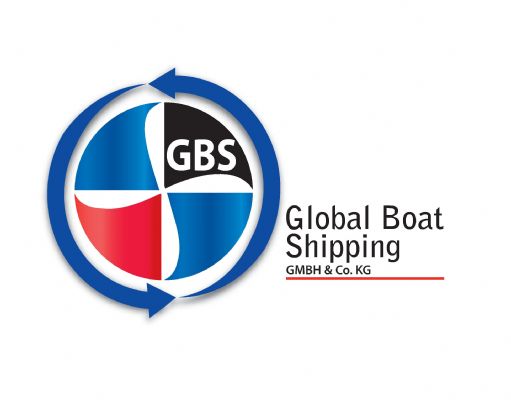 Global Boat Shipping GmbH & Co. KG
GINNACLE TEAK IMPORT EXPORT PTE LTD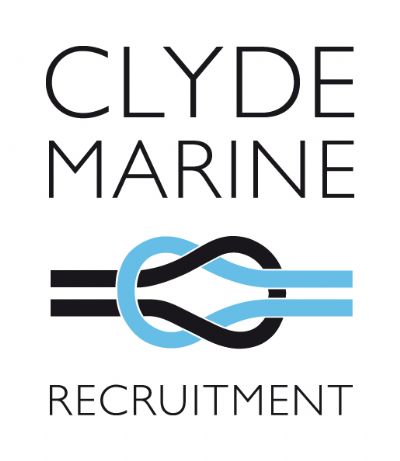 Clyde Marine Recruitment
Featured Listings