28 Jun 2012
Med's marina and refit scene has new competition
"It's very exciting here, the place is buzzing," said Jan Wlodarczyk, liaison manager at refit centre, Varadero Port Denia, speaking above the noise of construction underway to create a new marina concession at Port Denia, annexed to the refit centre. "We're building blocks with bollards, the old quay is being destroyed and new blocks are being manufactured."
Varadero is building ten berths for superyachts from 45m in size up to 60m at town-facing Port Denia, situated on the same site as the refit centre which juts out on one end of the Port at the sea-facing end of the peninsula. It is on course to open by September.
Whilst the formula of marina with refit centre is not unique, particularly in the Western Mediterranean region around Varadero - with the Port Adriano marina and technical area across the Med in Palma and Barcelona's Marina Port Vell and partner shipyard MB92 northwards from Denia – the new dual facility does have some unique selling points.
"We have better prices than Mallorca. A lot of crew have houses in Palma, so it's going to be a challenge to get them. But our climate is one of best in world, averaging 20 degrees, but not humid. So for painting it's ideal - we can work throughout the year outside, and not worry. In Mallorca it's more changeable, so that's where we score - on price and climate," said Wlodarczyk.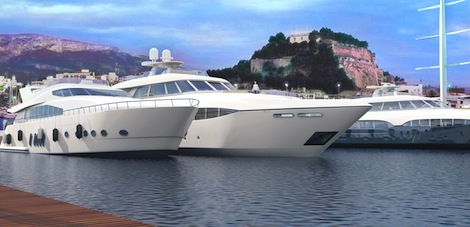 Rendering of Port Denia's superyacht concession with Denia castle in background
Neither it is a matter of fishing in the same pond for the big projects, because Varadero has reported strong demand already. Wlodarczyk said they have had to turn yachts away and this is a good reason for building the new marina facility, providing more space for in-water refits.
"The problem we've had up to now is we can only haul out yachts…say we have a slot on 20 July, but a yacht before that slot ends up taking longer. So you give (the client) a call and say 'it's delayed by a few days and 'you cannot come now until the 25th' and that puts them off. And of course twenty per cent of all our projects are out of water, 80 per cent can be done in water – engine servicing, carpentry, hydraulics, even painting can be done in water," explained Wlodarczyk.
Video showing hauling out and painting of 44m Samurai One at Varadero


Varadero also has a healthy uptake of sailing yacht refits, class inspection work and maintenance, owing partly to its proximity to sailing hub, Valencia, just two hours north of Denia town. The 53m Alloy-built sailing yacht
Drumbeat,
Perini Navi yacht
Parsifal III
and 45m
Mari Cha III
have all chosen Varadero for refits. It is also en route to the Caribbean and so convenient for refit work done on the way. Equipped with the essential services yachts need, such as 400 amps electricity, bunker service and 24-hour security the marina is likely to be a functional and convenient marina for stopping by for work and for overwintering refits rather than a destination, although the town is popular with ex-pats and the charms of Valencia are close by.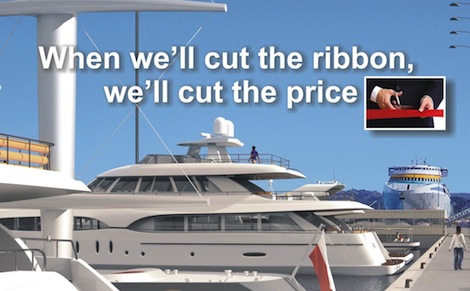 Advertising from Varadero shows it is bullish about business growth through low cost, reliable refits
In terms of competition with its Spanish coastal counterparts, on berthing prices Port Denia comes out at just above average, meaning it is unlikely to attract yachts seeking cheap overwintering alone. For a 35m yacht to berth at Port Denia it costs €25,320 a year. The very cheapest marinas on the stretch of coast from Barcelona to Valencia cost around €9,000 per year for a 30m yacht, and the most expensive €29,000 (research by CNM's Nick Maris for
The Superyacht Owner
). But its refit work is highly competitive, so yachts combining long stays with vital works is the market most likely to come to Port Denia.
"We do (refit) at a better price, because we are hungry, we're young," said Wlodarczyk. The western med marina and refit scene has a serious new kid to welcome on the block.
Related Links
Varadero Port Denia Profile
|
Varadero Port Denia Website
Add a comment
Other Business News
Superyacht Intelligence Data
SuperyachtIndex.com
Latest Premium Listings
Naiad Dynamics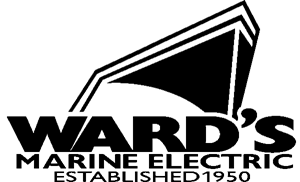 Wards Marine Electric

BachmannHR Group Ltd
Camper & Nicholsons Marinas Ltd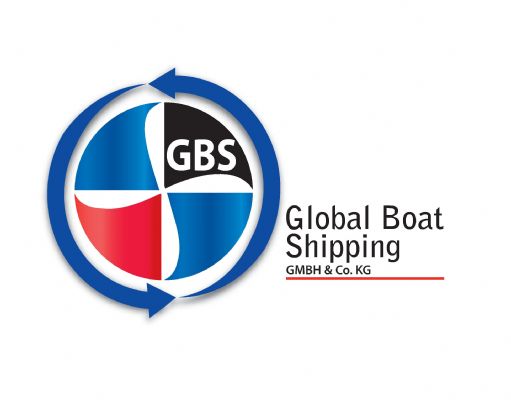 Global Boat Shipping GmbH & Co. KG
GINNACLE TEAK IMPORT EXPORT PTE LTD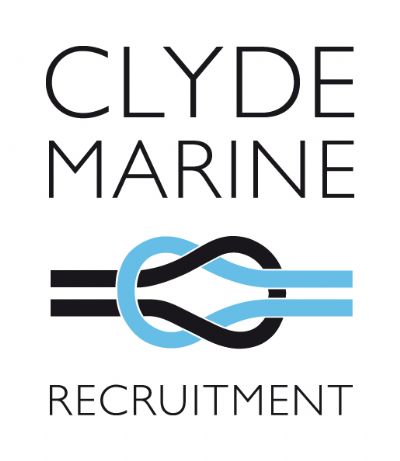 Clyde Marine Recruitment
Featured Listings