26 Jun 2012
Ukraine's Fifth Ocean Yachts challenges European competitors
A Ukrainian city that was once the shipbuilding centre of the USSR, Nikolaev has, since 2010, become the home of the Fifth Ocean Yachts shipyard. During a time of struggle for the European economy, in which orders for superyachts have become spread increasingly thinly across fewer shipyards, Anton Matveev, chief operating officer of Fifth Ocean Yachts, believes that the Ukrainian shipyard has an advantage over its Western European competitors.
The shipyard, which is just two years old, has recently announced a new 28m project, bringing its total number of projects offered to customers to three: a 24m, a 28m and a 35.5m (though it also deals in the construction of custom projects). Business is progressing well for the shipyard, which at present is in the process of constructing a 24m steel displacement motoryacht designed by Ginton Naval Architects. However based in a relatively unexplored region of the superyacht arena, especially in these economic times, its success is perhaps surprising. Speaking to SuperyachtNews.com, Matveev revealed that the shipyard's location, youth and prices were key to its present and future success.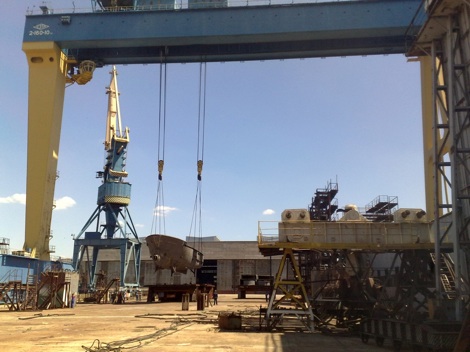 A 24m motoryacht is currently under construction at the Nikolaev facility

"The city has shipbuilding traditions of about two hundred years," Matveev told SuperyachtNews.com. "Nikolaev is mostly known for building industrial and military ships, but now we have taken on the challenge of building luxury yachts." The shipyard's location as one of shipbuilding heritage provides further advantages for employment of local residents: "In Nilkolaev there are marine universities and colleges, therefore there are plenty of specialists in shipbuilding."
The two-year-old shipyard is one of the youngest in the industry, however the combination of knowledge from its home country as well as Britain and Holland has aided the shipyard's progression into the superyacht market. "In our company we combined the knowledge of Dutch naval architects and designers, British project management and Ukrainian shipbuilding experience. We gathered professionals with vast experience and skills in the shipbuilding industry."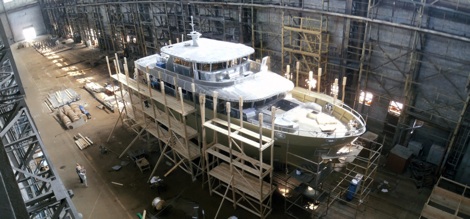 The motoryacht currently under construction is due for delivery in spring 2013

When it came to price, Matveev was confident that Fifth Ocean Yachts held the competitive edge. "Our main advantage for customers in comparison to European shipbuilders is price. In average, our price is 30% lower than the European builders" – something Matveev attributed to lower labour costs, notably for hull construction and isolation. And, lower labour costs, Matveev ensured, do not affect quality: "Surveyors and project managers from Britain and the Netherlands observe that the quality of construction are excellent and correspond to all Dutch quality standards. We import all the equipment from Europe, and have European project management and inspection that allows us to build at lower costs but with European quality."
At just two years old, the shipyard is optimistic about its future due to competitive prices as a result of lower labour costs

Matveev also highlighted the European shipbuilding industry's response to the growing competitiveness of shipyards from countries with cheap labour. "Many European shipyards already tend to be moving their production to Turkey and Asian countries in order to cut on labour costs. With good project management and experienced professionals in our team, we can build quality yachts at rather low cost and compete with European shipyards. We think that having the price advantage and adopting European practices and technologies, we can attract clients form all over the world."
Fifth Ocean Yachts' 28m project is the latest to be unveiled from the shipyard

Fifth Ocean Yachts will be at the Cannes Boat Show this September, displaying the shipyard's three models, following which the launch of the Fifth Ocean 24m will take place.
Related Links


Fifth Ocean Yachts Website
Add a comment
Other Business News
Superyacht Intelligence Data
SuperyachtIndex.com
Latest Premium Listings
Naiad Dynamics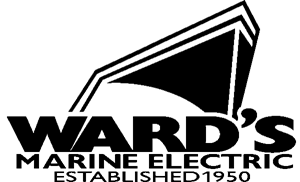 Wards Marine Electric

BachmannHR Group Ltd
Camper & Nicholsons Marinas Ltd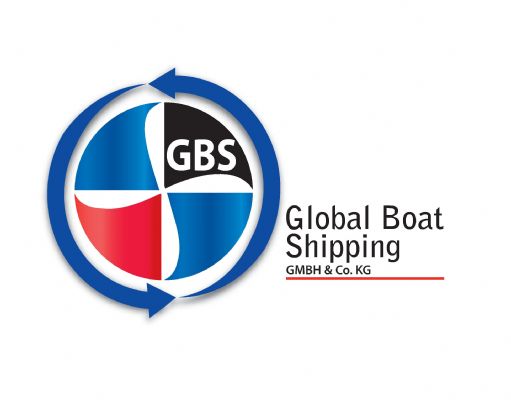 Global Boat Shipping GmbH & Co. KG
GINNACLE TEAK IMPORT EXPORT PTE LTD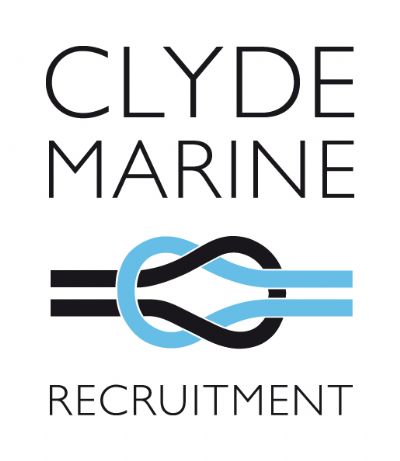 Clyde Marine Recruitment
Featured Listings