25 May 2012
Stage is set for Superyacht UK's biggest summer
Superyacht UK's AGM announcing Albert Levy as new Chairman, turned into a lively evening of debate and networking at the event's hosts Ince & Co in the historic St Katherine's dock in London.
With the Olympics and a record number of regattas on the UK's south coast - including two J Class regattas and the Pendennis Cup - set for the summer there was much to look forward to. The UK, although a prolific player in terms of contribution to the global superyacht industry - comprising 8.9 per cent of superyacht businesses worldwide (source:
Superyacht Intelligence
) - this is predominantly generated through the supply chain and the UK's shores are not traditionally the obvious location for world famous events, with Monaco or the Caribbean the preferred stops for the world's racing fleets and magnets for the superyacht jet set.
All this could be set to change this year. Speaking to two people at the front line of the organisation of these mammoth events, SuperyachtNews.com was given a taste of the exciting calibre of yachts set to grace the UK's shores.
Not least of these is the
J Class yacht Rainbow, recently launched at Holland Jachtbouw
in the Netherlands. Tim Newell, boatyard manager at Endeavour Quay is preparing to welcome the yacht in preparation for her two J-Class regattas in Falmouth (26-30 June) and Solent (18-20 July). It will also see the historic homecoming of the fittingly named yacht,
Endeavour,
first launched at the yard in 1934.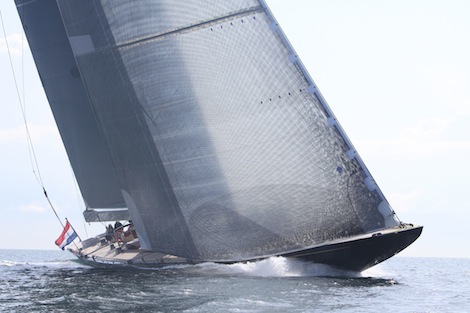 Rainbow arrives at Endeavour Quay in 2 weeks
Images courtesy of On Air Media, Marloes van der Haagen.

Looking ahead to the Olympics we spoke to Benjamin Sutton from yacht management service MGMT. Sutton said that although details had to be under wraps, "We have bookings for a number of well-known superyachts ranging from 40-80m." He added there was still berthing space at The Royal Docks and the company is urging owners, captains and management companies to "make contact now to book their spot this summer. We also are looking into the possibility of providing river moorings further down the river opposite Excel."
In the face of
dwindling support for the super rich
and their pastimes throughout Europe, the UK offers a relatively nurturing and encouraging environment for the superyacht industry.
At the heart of this positive movement, is Patrick Carnie, maritime strategy manager at defence technology and security company, Qinetiq. Carnie has implemented a government-backed marine growth strategy, after the newly formed Marine Industries Alliance, of which Superyacht UK and the BMF are members, went to the government to ask how it could work together for change. The resulting strategy for growth is being carried out by the Marine Industries Leadership Council, projecting the aims of the united voice of the Marine Industries Alliance.
"The Marine Industries Alliance allows the government to talk to one organisation….[its] strength is that it is integrated with government. When you get an industry group together and just tell the government what you want it's not very easy for them to respond…They do respond and you can pile on the pressure but you have to do a lot of work to work out what it is that they want."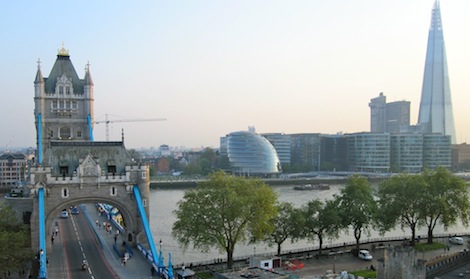 Guests at Superyacht UK networking evening enjoyed amazing views of London's Thames river and the shard building

Funding has already been pledged by the government, although exact details on this have not been revealed, other than several million already
allocated to Princess yachts in Plymouth in a separate funding deal, the Regional Growth Fund
. A technical roadmap outlining the areas of innovation and technology in the marine sector, including the superyacht industry, is now underway to allow companies to be identified to carry work out or to apply for funding directly. Results on this are to be published in Autumn 2012.
Cross fertilisation between the superyacht industry and other maritime sectors was an important factor outlined by newly installed chairman Albert Levy, who said the evening presented the chance for different disciplines to share ideas and network.
"This evening is important because it brings together various industry leaders together who can talk together in convivial surroundings and network…for example here we have a computer company talking to the past president of the BMF and they are passing experiences across which would not easily happen.
"The other part of it is to present the UK industry as a leading member of the superyacht industry be it not just in suppliers of goods but…insurance and management services because many of the leading ship brokers have bases in England, because it's actually quite a large industry."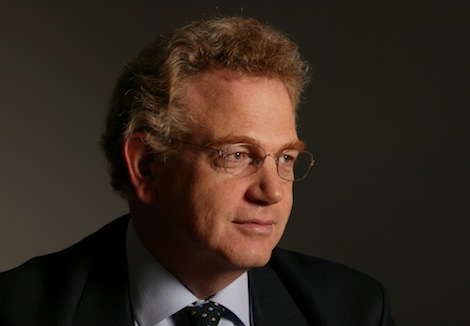 New chairman of Superyacht UK, Albert Levy

The fun to be had with four top regattas is something Superyacht UK also wants members to take full advantage of. For the Pendennis Cup (2-7July), organised by Pendennis shipyards, invitations are extended to Superyacht UK members to take part in the entertainment and spectacle which will see
beautiful superyachts including 61m Athos, 49m Eleonora and 56m Adela taking part.
An evening awards event at Pendennis Castle, a full day's viewing of the race up close on the spectator boat with food and drink and live music at Princess Pavilions were some of the events highlighted by BMF's Tom Chant in his welcoming address.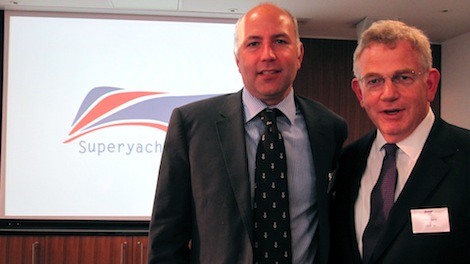 Pendennis' Toby Allies, outgoing Chair of Superyacht UK with Albert Levy at the event. Other new appointments included Mike Carr from Pendennis as Vice Chair.

Related Links
Superyacht UK Profile
|
Superyacht UK Website
Pendennis Cup Website
Marine Industries Alliance Website
British Marine Federation Website
Add a comment
Other Business News
Superyacht Intelligence Data
SuperyachtIndex.com
Latest Premium Listings
Naiad Dynamics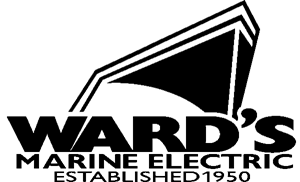 Wards Marine Electric

BachmannHR Group Ltd
Camper & Nicholsons Marinas Ltd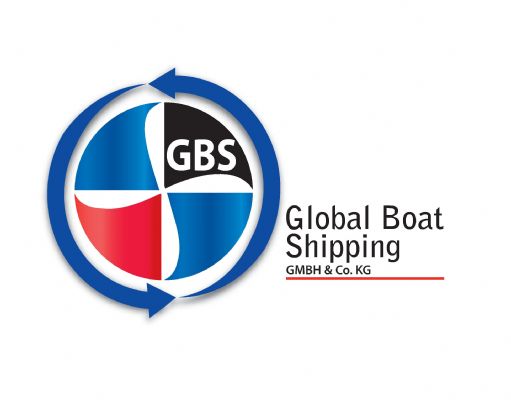 Global Boat Shipping GmbH & Co. KG
GINNACLE TEAK IMPORT EXPORT PTE LTD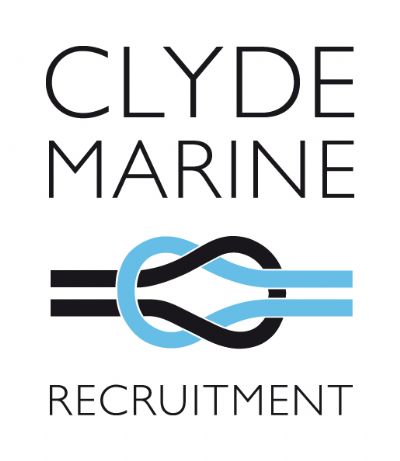 Clyde Marine Recruitment
Featured Listings