10 Aug 2011
Aegeus Marine Ltd acquires Halyard
Marine exhaust manufacturer, Halyard has been sold to Aegeus Marine Ltd. Company founder, James Grazebrook will remain as Chairman, with Aegeus' Richard Summers joining as Managing Director.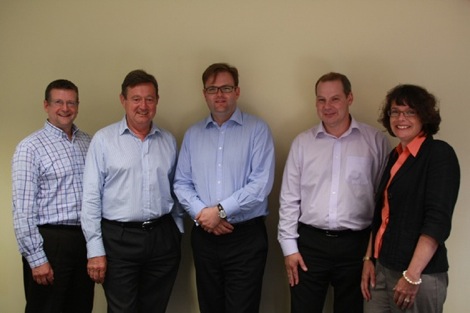 From left to right: Graham Clapp -Design Director, James Grazebrook – Chairman, Richard Summers – Managing Director, Phil Archer – Manufacturing Director, Jane Turner – Financial Director.


The news coincides with the announcement that Halyard will be exhibiting Puregen, the world's most compact marine generator soot cleaner, at the 2011 Monaco Yacht Show.
When Grazebrook and Summers spoke to Synfo.com they explained that Puregen would play a central role in driving the company forward, particularly in the superyacht arena, which has grown substantially over its 25-year history. This is the latest example of an engineering innovation that, Grazebrook suggests, will be consolidated by the engineering expertise that Aegeus will bring to the table.

Summers said that Aegeus was particularly drawn to Halyard's superyacht activity, and the developments surrounding Puregen, which he cited as a, "wonderful product to bring into the superyacht market [as it's] ahead of any legislation coming in relating to exhaust gas cleaning." Grazebrook continued: " We do exhausts for marine diesels up to many thousands of kilowatts and we'll continue to do that. Puregen is wonderful because it makes an exhaust system bigger and it will gain us entry into boats where we can do complete exhaust systems
With a "compelling" product such as Puregen, and Aegeus' technical expertise available to support that, Summers suggested that the entire production process could benefit, with potential benefits for onboard systems.
Puregen's specific relevance to the superyacht market is not just legislative but, according to Grazebrook, aesthetic. He referred to the unsightly blue sheen that can appear on the water's surface at anchor, forcing swimmers to find an alternative site. As he explained, "in terms of those passing by, the yacht is perceived as unclean", and this is something that Puregen can potentially eradicate. So, as the new partnership concurs, staying ahead of emissions legislation and improving a yacht's outward appearance give Halyard scope for "major" growth within the superyacht sector.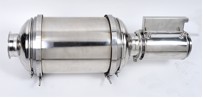 The obvious challenge, as Summers pointed out, is to stay ahead of the legislative bandwagon. As legislation becomes more all encompassing, and the complexity of exhaust systems increases correspondingly, Halyard will need to continue to identify technological innovations to accommodate these changes.
WM

Related Links

Halyard Profile | Halyard Website

Add a comment
Other Business News
Superyacht Intelligence Data
SuperyachtIndex.com
Latest Premium Listings

BachmannHR Group Ltd
Camper & Nicholsons Marinas Ltd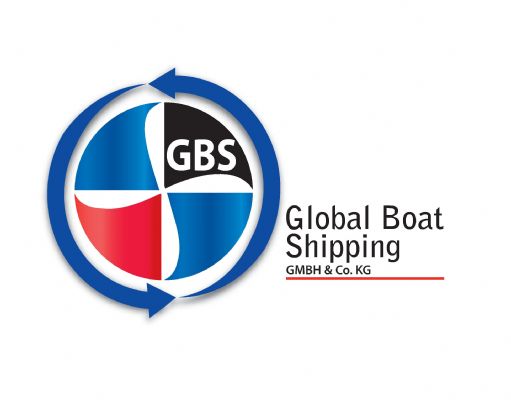 Global Boat Shipping GmbH & Co. KG
GINNACLE TEAK IMPORT EXPORT PTE LTD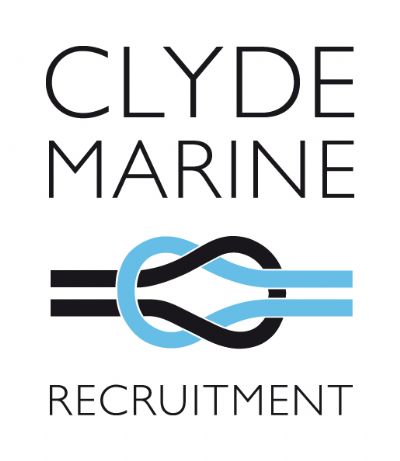 Clyde Marine Recruitment

OR Technology (Oehm und Rehbein)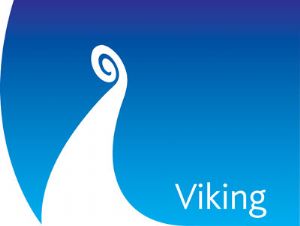 Viking Recruitment
Featured Listings